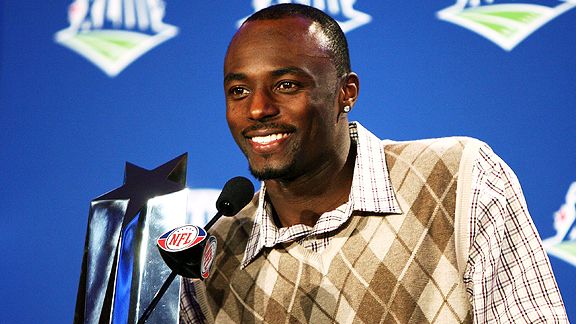 Al Bello/Getty Images
The story Santonio Holmes told Jets coach Rex Ryan about being accused by an airline of not turning off his iPod matches the statement made by the Allegheny County police. Holmes told Ryan Saturday that he turned his iPod off but fell asleep with the ear buds still in during a Colgan Air flight from Newark to Pittsburgh Thursday night. Santonio is sticking with his story, while his coach sticks by him. "I totally believe him," Ryan said."It's just one of those things, I guess, but I believe Santonio and I'm looking forward to him being a Jet and playing here."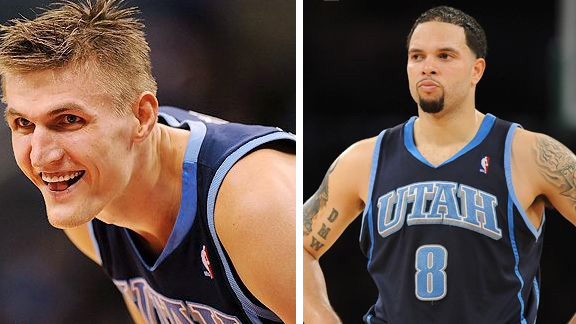 Lisa Blumenfeld/Getty Images and Noah Graham/Getty Images
Utah forward Andrei Kirilenko says he hopes to be ready for the Jazz by Game 3 of their second-round series against the Los Angeles Lakers. Kirilenko sat out Utah's first-round win over Denver and missed most of April with a strained left calf. Jazz all-star Deron Williams, who suffered a bruised left elbow during Friday night's win against the Nuggets, will be a game-time decision for Sunday's second-round opener in Los Angeles.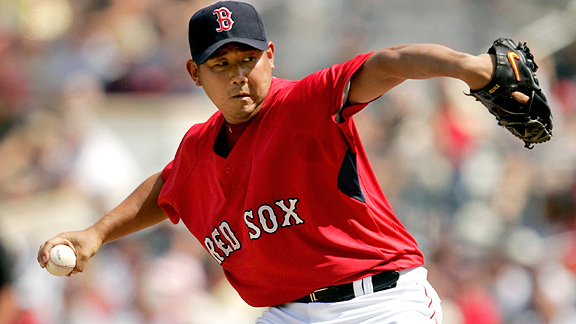 AP Photo/Steven Senne
Daisuke Matsuzaka will make his 2010 debut in the Red Sox rotation tonight against the Orioles. Matsuzaka last pitched on October 2, the last weekend of the 2009 season. He has been hampered by a sore back, and most recently a stiff neck, which landed him on the DL to start the season. His return now pushes the struggling Tim Wakefield into the bullpen. The Sox hope that Matsuzaka's return can spark the team which is just 11-12 on the season. First pitch from Camden Yards is scheduled for 7:05pm EST.
The Associated Press contributed to this report.