The Defense Speaks
The lawyer for the University of Virginia lacrosse player accused of killing Yeardley Love - a member of the women's team - is speaking out. "We are confident that Ms. Love's death was not intended, but an accident with a tragic outcome." defense lawyer Francis Lawrence said Tuesday. George Huguely was arrested Monday hours after Love's body was found in her apartment. Officials have not determined the cause of death. An autopsy is scheduled for today.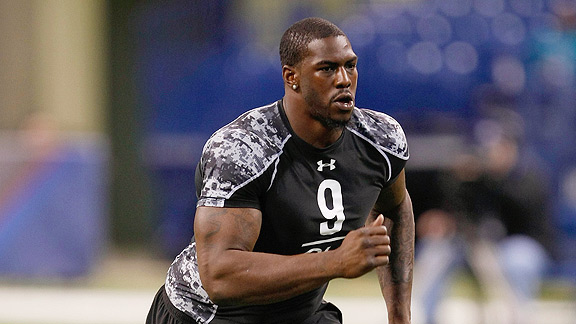 Scott Boehm/Getty Images
A Minor Adjustment
Bruce Campbell surprised many by dropping to the fourth round of April's NFL Draft. Known for his work as a LT at Maryland, Campbell is now being asked to move ouf of his comfort zone, getting some work exclusively at right guard during the Raiders' three-day mandatory minicamp. Raiders coach Tom Cable said the move allows Campbell to get some quality reps. "This is actually my first time playing offensive guard and my first time on the right side," Campbell said. "It's just football. It's still the same thing, just that I have a little more help and I'm inside. It's not that bad at all."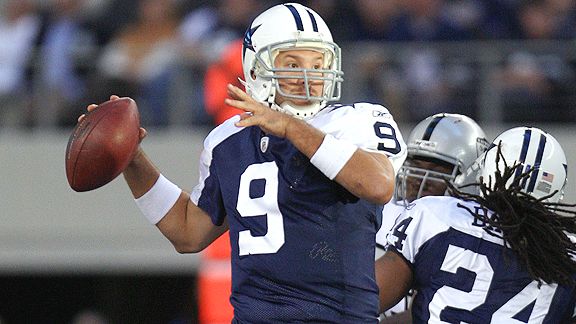 Matthew Emmons/US Presswire
Fourth Time's A Charm
Dallas Cowboys QB Tony Romo is very persistent, even when it comes to golf. Romo has applied to compete in the U.S. Open qualifiers this year, according to USGA.com. This will be Romo's fourth attempt at qualifying. Pebble Beach Golf Links will host the U.S. Open Championship, June 17-20, 2010. The Cowboys would wrap up one of their minicamps June 13.
The Associated Press contributed to this report.