Forrest Griffin to Sit Out UFC 114" data-type="article" class="article-social vertical" data-behavior="sticky_social" data-src="http://es.pn/1DXmky2">
Thunder Extend Brooks Another Season
All Scott Brooks did this season was lead the biggest turnaround in NBA history. The Oklahoma City Thunder increased their win total from 23 games in 2008-09 to 50 in 2009-10. Brooks' effort earned him Coach of the Year honors. Brooks was under contract through next season, but GM Sam Presti felt exercising a team option for another year was well deserved.
"Obviously, Scott did an excellent job and deserved a lot of credit for continuing to focus and build on the things that we think are important to building a basketball team that can have not just short-term success but also lasting success," Presti said.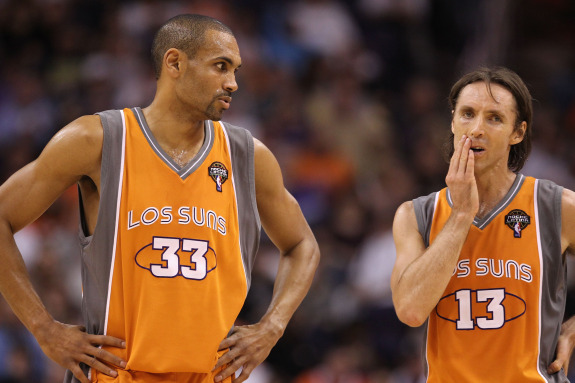 Christian Petersen/Getty Images
Suns Plan to Wear "Los Suns" on Cinco de Mayo
The Phoenix Suns will wear "Los Suns" on the front of their jersey for Game 2 of their Western Conference Semifinals series Wednesday. Team Owner Robert Sarver said the gesture is meant to "honor our Latino community and the diversity of our league, the state of Arizona, and our nation." Wednesday happens to be Cinco de Mayo, or 5th of May, a traditional Latino holiday which prompted the decision to wear the alternate uniforms.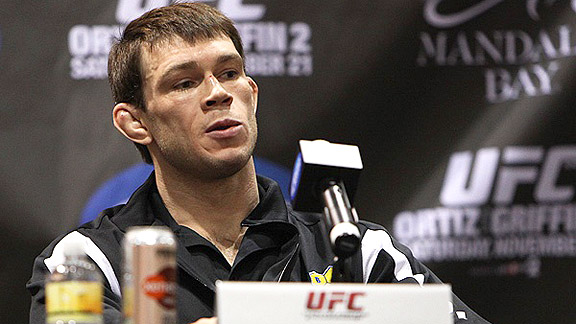 Dave Mandel/Sherdog.com
Forest Griffin Forced Out of May 29th Fight
Former UFC champion Forrest Griffin has been forced to withdraw from UFC 114 after injuring his shoulder during training. Griffin was set to face Antonio Rogerio Nogueira as the co-main event along with the grudge match between "Sugar" Rashad Evans and Quinton "Rampage" Jackson. He was coming off a promising split decision win over Tito Ortiz that followed two straight losses. No replacement has been announced.