May 7, 2010 5:06 PM ET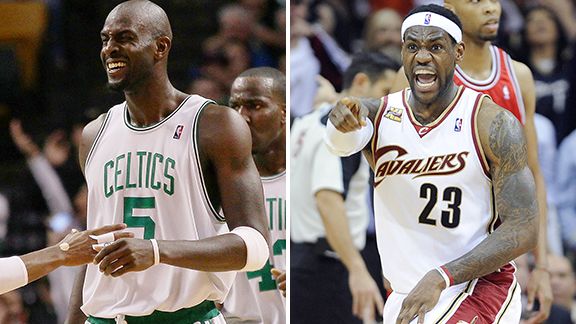 Getty Images, US Presswire
Cleveland Cavaliers
vs
Boston Celtics
--
Game 3
-- (Series tied 1-1)
7:00 PM ET, May 7, 2010 -- TD Garden, Boston, MA --
ESPN, ESPN3
The
Celtics
are going home where they are unbeaten this postseason (3-0). They have allowed 76, 77 and 86 points in their three home games in the playoffs – all against the
Heat
. The
Cavaliers
played two games in Boston this season and
LeBron James
scored 36 in the first and 42 in the second. According to LeBron, his elbow is fine and the team's no-excuse policy is still in effect. The Celtics are battling injuries of their own, but all-star
Kevin Garnett
declared himself ready to go. Buckle up for tonight's matchup.
Game Preview:
Cavs vs Celtics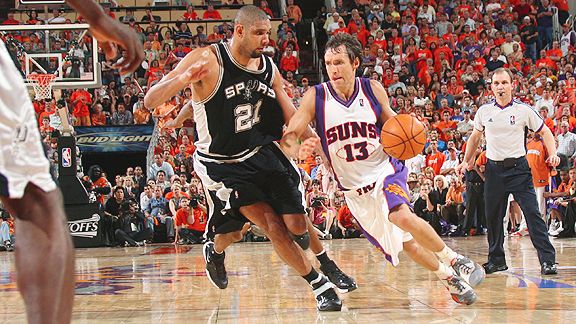 Jesse D. Garrabrant/NBAE/Getty Images
Phoenix Suns
vs
San Antonio Spurs
--
Game 3
-- (Suns lead 2-0)
9:30 PM ET, May 7, 2010 -- AT&T Center, San Antonio, TX --
ESPN, ESPN3
Tim Duncan
needs 16 points to pass
Larry Bird
for seventh on the all-time playoff-scoring list. But Duncan has a larger task at hand, winning and avoiding a 3-0 deficit against the Suns. Despite being up 2-0, the Suns know the
Spurs
have been down 0-2 before and won, versus
New Orleans
in 2008.
Phoenix
is probably cautiously optimistic at this point, knowing they have lost four-straight playoff series to the Spurs since 2003, and
Steve Nash
has never defeated the four-time NBA champions in six tries in his career.
Game Preview:
Suns vs Spurs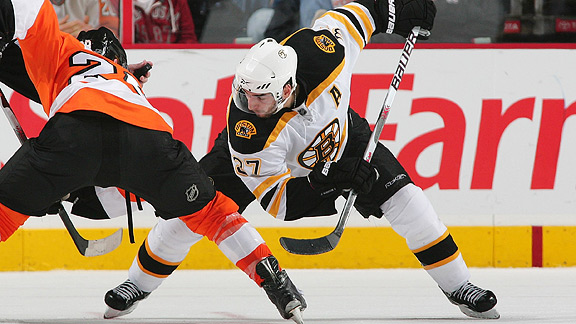 Len Redkoles/NHLI/Getty Images
Boston Bruins
vs
Philadelphia Flyers
--
Game 4
-- (Bruins lead 3-0 )
7:00 PM ET, May 7, 2010 -- Wachovia Center, Philadelphia, Pennsylvania --
Versus
Boston
is one win away from advancing to the Eastern Conference finals for the first time since 1992. The Bruins dominate when they have a 3-0 series lead, going 12-4 in those contests. The
Flyers
, on the other hand, have trailed 3-0 in six previous series and were swept 5 times and lost Game 5 the other time. The last time Philadelphia was swept in a playoff series was in the 1997 Stanley Cup Final vs Detroit. The Bruins are 5-0 when
Patrice Bergeron
scores a goal in the playoffs. The Bruins are 7-2 in these playoffs and have won 4 straight.
Game Preview:
Bruins vs Flyers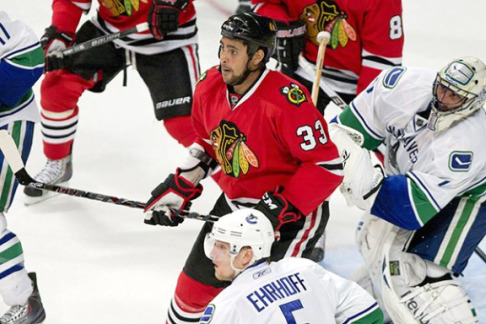 Robin Alam/Icon SMI
Chicago Blackhawks
vs
Vancouver Canucks
--
Game 4
-- (Blackhawks lead 2-1)
9:30 PM ET, May 7, 2010 -- General Motors Place, Vancouver, British Columbia, Canada --
Versus
Led by a hat trick from 6-foot-4, 257-pound forward
Dustin Byfuglien
, Chicago scored four goals in a
5-2 win
Wednesday night by crashing the net and turning rebound opportunities into goals. The fifth goal came after goalie
Roberto Luongo
was pushed back into his net by Byfuglien before the puck went in.
Canucks
coach Alain Vigneault, who said some
Blackhawks
players crossed the line on goalie interference, said his guys will play the same way if the referees are going to allow it. Sounds like we're in for an extra physical Game 4.
Game Preview:
Blackhawks vs Canucks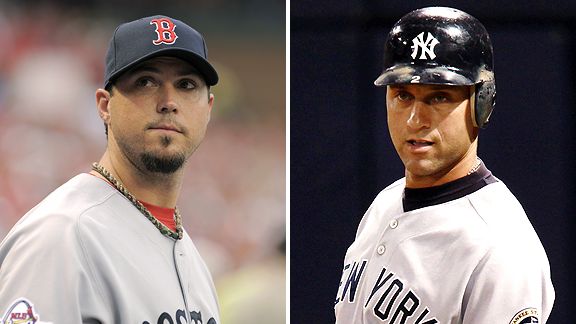 Getty Images
New York Yankees
(19-8) vs
Boston Red Sox
(15-14)
7:10 PM ET, May 7, 2010 -- Fenway Park, Boston, Massachusetts
New York:
Hughes
(3-0, 1.44 ERA)
Boston:
Beckett
(1-0, 6.31 ERA)
A season-best four-game winning streak has
Boston
over .500 for the first time since it beat
New York
on
opening day
. The
Yankees
, who are banged up as of late, will also be seeking a fifth consecutive victory tonight at Fenway Park.
Phil Hughes
is 3–0 in four starts this season. Hughes has allowed only ten hits in 25 innings this year. Boston ace
Josh Beckett
(1-0, 6.31) has had some recent struggles against the Yankees, giving up 13 runs and seven homers in 12 2/3 innings in his last two outings.
Derek Jeter
is currently tied with Lou Gehrig for the 2nd most games played in Yankees history.
Game Preview:
Yankees vs Sox
Note: The Elias Sports Bureau and ESPN Stats and Information group contributed to this report.
Tags: Lebron James, Cleveland Cavaliers, Charlotte Hornets, Kevin Garnett, New York Yankees, Boston Celtics, Phoenix Suns, San Antonio Spurs, Miami Heat, Boston Red Sox, Derek Jeter, Chicago Blackhawks, Steve Nash, Boston Bruins, Philadelphia Flyers, Lou Gehrig, Tim Duncan, Vancouver Canucks, Josh Beckett, Phil Hughes, Detroit Red Wings, Dustin Byfuglien, NBA champions, Stanley Cup Final, Alain Vigneault