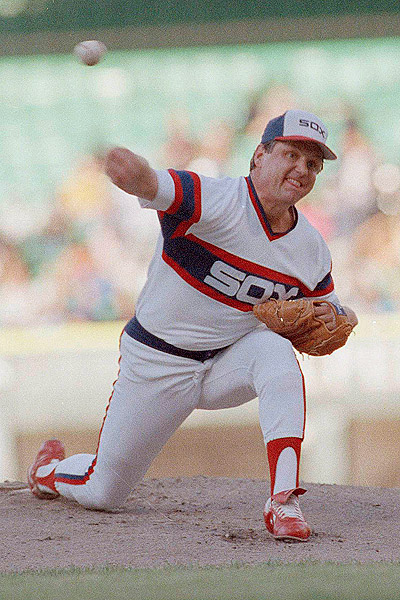 AP Photo/Fred Jewell
Tom Seaver was the winning pitcher of MLB's longest game.
May 9th, 1984: The Brewers and White Sox hit the showers after participating in the longest game in MLB history (in terms of time). If you were one of the 14,754 fans who attended Comiskey Park on May 8th, you got more than your money's worth. The game spanned over two days and lasted eight hours and six minutes.
It began on May 8th, but was suspended in the 17th inning with the score tied, 3-3, due to a league rule prohibiting an inning from beginning after 12:59 a.m. The game resumed on May 9th and Milwaukee scored three runs in the 21st inning to take a 6-3 lead. Unfortunately for the Brew-Crew, the Sox answered with three runs of their own, tying the game at six.
Finally, in the bottom of the 25th inning with one out, Harold Baines hit a walk-off home run off Chuck Porter to give the White Sox a 7-6 win over the Brewers. Tom Seaver pitched one inning and earned the victory for Chicago. Click here for the game-log.