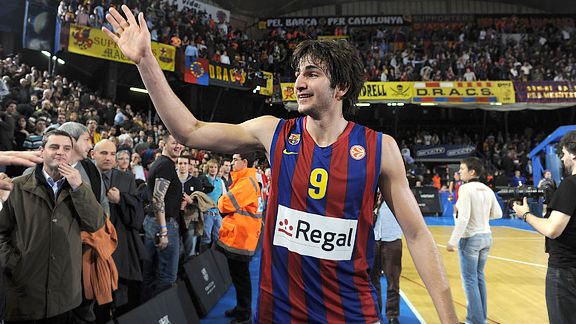 Rodolfo Molina/Getty Images
RUBIO AND REGAL FC BARCELONA CROWNED CHAMPS
Unfortunately for the Minnesota Timberwolves, Ricky Rubio was not throwing alley-oops to Kevin Love in this years NBA playoffs. Instead, Rubio was running the point for Regal FC Barcelona on their way to the Euroleague Championship, last night. The 5th round pick in the 2009 NBA Draft decided to stay in his homeland and play for his Euro-league squad instead of heading to Minnesota. Maybe he wasn't a fan of Prince, but the T'wolves hope that he gives Purple Rain a second listen and joins the team in two seasons, after his contract is up in Europe. Rubio dropped nine points in the 86 -68 win over Olympiakos.
(After the jump, OchoCinco get's a new buddy to talk smack with, and a pitcher who is the most coveted High School prom date in the nation.)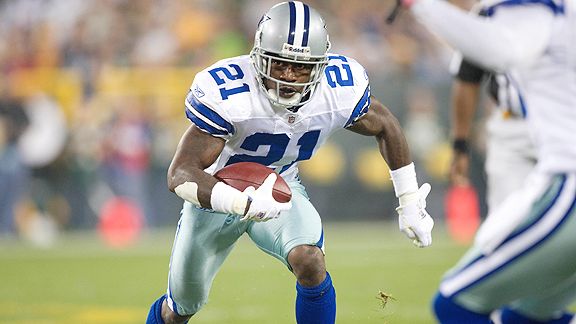 Jeff Hansich/US Presswire
ADAM JONES GETS A SECOND, SECOND CHANCE
The reports of Adam (don't call me Pacman) Jones signing with the Cincinnati Bengals finally became official today. ESPN.com's John Clayton first reported the deal last Thursday, but the contract was signed this morning. According to a source, the Bengals inserted language in the contract -- which covers two seasons -- to protect themselves in case Jones gets in trouble off the field. Jones, who is only twenty-six years old, was suspended for the entire 2007 season and for six games with the Cowboys in 2008 for violating the NFL's conduct policy. Jones did not suit up for any NFL team last season.
HIGH SCHOOL PITCHER THROWS 4TH CONSECUTIVE NO-HITTER
The last time John Kukuruda of East Nicolaus (Nicolaus, Calif.) allowed a hit, your taxes were due. The 6-3 senior right-hander threw his fourth consecutive no-hitter Friday to break the state record of three, set by Lloyd Allen of Selma in 1967. Kukuruda needs the Spartans (22-2) to win a playoff game Friday to have a chance to extend his record. He's not scheduled to pitch again until May 18. Hey John ... we're watching ... no pressure.