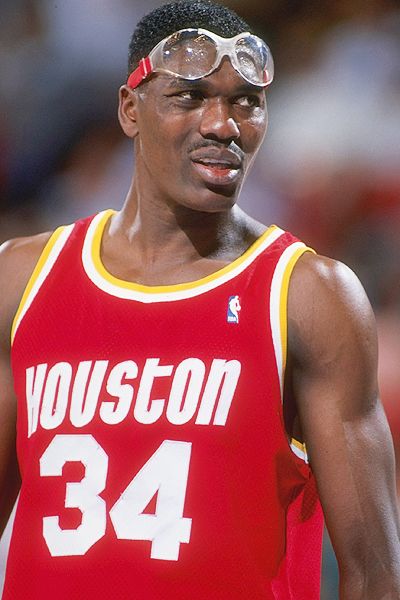 Getty Images
Hey Ralph, Hakeem says, "nice play."
May 21, 1986: One second left on the clock. Score tied at 112. Game 5 of the Western Conference Finals between the Houston Rockets and host Los Angeles Lakers. One inbound pass and a turnaround jumper by Ralph Sampson later, and the Rockets beat the Lakers, 114-112 to keep the defending champions out of the NBA Finals for the only time in an eight-year span (1982-89).
Sampson, the 7-foot-4 three-time College Player of the Year out of Virginia, was the Rockets' No. 1 pick in the 1983 NBA draft. He and 7-footer Hakeem Olajuwon, the Rockets' No. 1 pick in the 1984 draft, teamed to form the "Twin Towers" for Houston. But Olajuwon couldn't help Sampson in the final moments of this game - he had been ejected with five minutes to go. Luckily for the Rockets, Sampson delivered, bouncing in the turnaround jumper as the clock expired and providing one of the more memorable moments in NBA playoff history (see for yourself, the play happens at the 4:36 minute mark). The Rockets went on to the NBA Finals, where they lost to the Celtics in six games.