After further review, the NBA today rescinded one of the two technical fouls called on Celtics center Kendrick Perkins in Boston's loss to Orlando during Game 5 of the Eastern Conference finals. This means that Perkins will be available to play in Friday's Game 6. The NBA took back the second of the two technicals, which occurred with less than a minute remaining in the first half. Referee Eddie Rush tagged Perkins with the technical for arguing a foul call. That call had given Perkins seven technical fouls in the playoffs, which by league rules resulted in an automatic one-game suspension.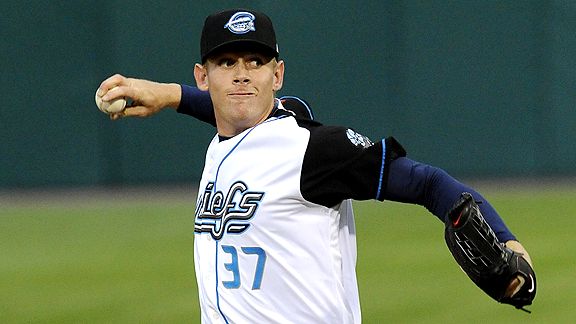 Gregory Cammett/Diamond Images/Getty Images
Watch Out - Here Comes Strasburg
The Washington Nationals are tentatively planning to have right-hander Stephen Strasburg make his Major League debut against the Pirates at Nationals Park in June. No specific date was set for Strasburg's debut, but the Pirates play the Nationals on June 8-10. Strasburg, the No. 1 overall pick in the 2009 draft, has been dominant in the minors thus far, going a combined 6-1 with a 0.99 ERA and 54 strikeouts in 45 1/3 innings for Double-A Harrisburg and Triple-A Syracuse.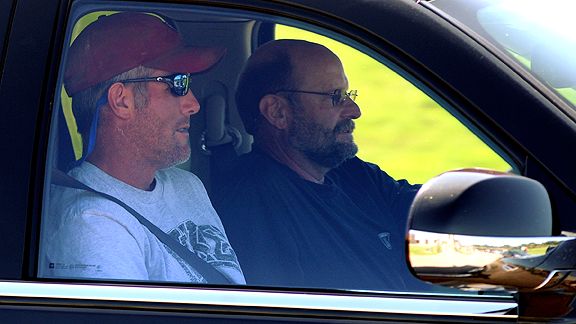 AP Photo/Craig Lassig
Favre: "I'm not getting any younger."
In Minneapolis, Brett Favre talked about his ankle surgery and how last year with the Vikings was "the best season I've ever had." He added, "My biggest accomplishment was winning over the majority of Minnesota Vikings fans. I never thought I'd say that." When asked about coming back next year, Favre's response ... "Physically, I don't feel great ... I'm not getting any younger."