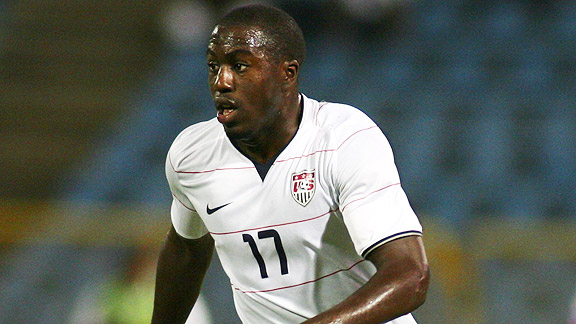 Anthony Harris /LatinContent/Getty Images
Team USA soccer struggled in the 1st half with a tough Turkey team but put it together in the 2nd to take the 2-1 win. Landon Donovan served a pretty pass across the box to Jozy Altidore who put the Americans on the board. Later Clint Dempsey made a run behind the defense before pushing a shot past the keeper, giving the United States the lead. The team travels to South Africa tomorrow before playing one final friendly against Australia on June 5th. The 2010 FIFA World Cup starts June 12th on ESPN.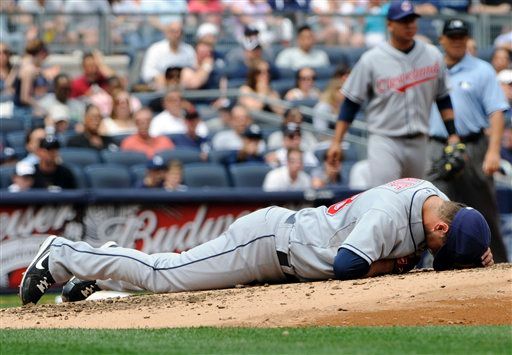 AP Photo/Bill Kostroun
Indians Huff Ok After Scary Line Drive
Indians starter David Huff is ok after a line drive off the bat of Alex Rodriguez hit him just above his left ear. Huff remained on the ground for several minutes while trainers and EMTs checked on him. He was placed on a backboard and carted off the field while giving a thumbs-up sign to the fans. A CT scan at New York-Presbyterian Hospital was negative and doctors say Huff never lost consciousness or suffered memory loss.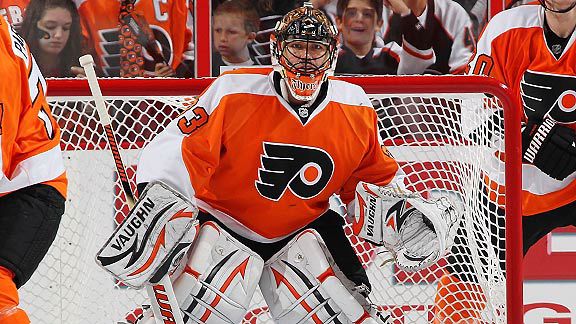 Len Redkoles/NHLI/Getty Images
Flyers goalie Brian Boucher is available for Game 1 of the Stanley Cup finals but that doesn't mean he'll get his job back. Boucher is expected to backup Michael Leighton who has been the hottest goalie in the playoffs since replacing Boucher in Game 5 of the Bruins series. Leighton turned in three shutouts in the Eastern Conference Finals as Philadelphia beat Montreal in five games.