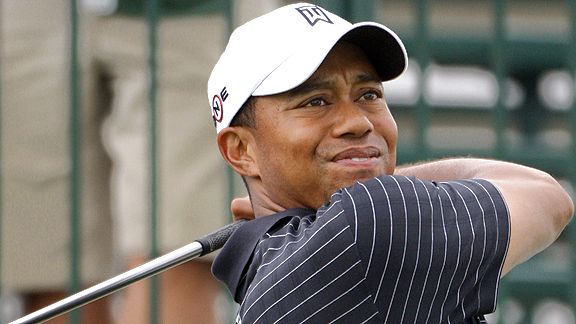 AP Photo/Nam Y. Huh
Tiger returns to the course this week for the first time since pulling out of the final round of THE PLAYERS Championship with a neck injury. Today, Tiger says his neck is better and he is able to practice. He is the defending champion at the Memorial, with the U.S. Open at Pebble Beach two weeks away. Woods says this is an important week to get his game ready for the next major, and he hopes he can play four rounds.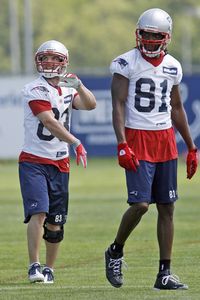 AP Photo/Stew Milne
Welker Back On The Field ... Already?
Patriots wide receiver Wes Welker was back on the practice field during today's organized team activities. Welker is recovering from a torn ACL in his left knee, which he injured in week 17 against Houston. He had surgery in February to repair the ACL. He took part in agility drills, made cuts while running patterns and caught passes while wearing a brace on his left knee. And we thought Welker would miss a few games this season?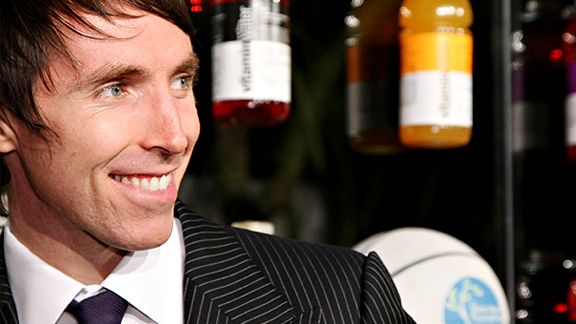 Alexandra Wyman/WireImage
We know Steve Nash the two-time NBA MVP and what he can do on the basketball court ... but what about Nash on the soccer pitch? Did you know that Nash was born in Johannesburg, South Africa, is a Tottenham fan and is involved in the ownership group of the MLS team that starts play next year in Vancouver? If so, it will not be surprising to learn that Nash will travel to the 2010 FIFA World Cup to report for CBSSports.com. He'll file eight videos and have additional reports and photos posted to CBSSports.com's Twitter and Facebook pages.