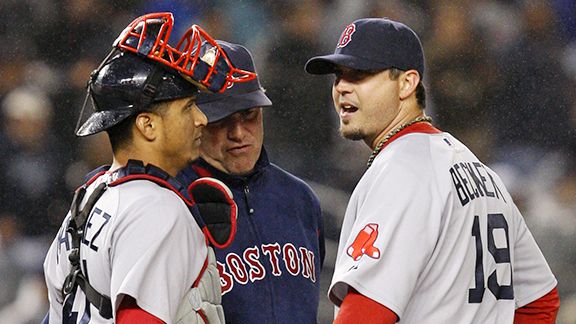 JOSH BECKETT WON'T THROW A BASEBALL FOR AT LEAST 10 DAYS: Red Sox pitcher Josh Beckett, already on the disabled list with a lower-back strain, won't throw a baseball for at least the next 10 days, manager Terry Francona said Wednesday. The right-hander had a long conversation with Francona and the medical staff and it was decided it would be best for Beckett to refrain from throwing for the next 10 days. Beckett has been on the disabled list since May 19.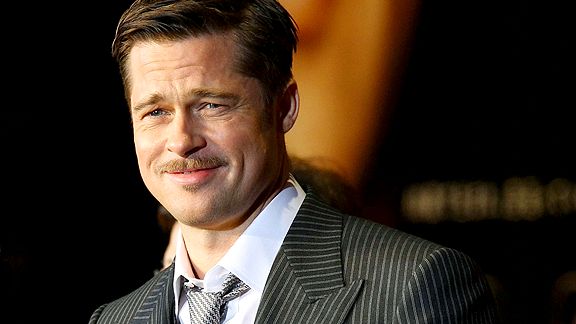 BRAD PITT JOINS WORLD CUP BID COMMITTEE: Actor Brad Pitt accepted an invitation to join the USA Bid Committee, the group said Wednesday. Former President Bill Clinton, former Secretary of State Henry Kissinger, California Gov. Arnold Schwarzenegger, New York City Mayor Michael Bloomberg and comedian Drew Carey also are on the committee. The 2010 FIFA World Cup kicks off in 8 days. You can see every game on ESPN starting June 11, at 10:00AM ET when South Africa takes on Mexico.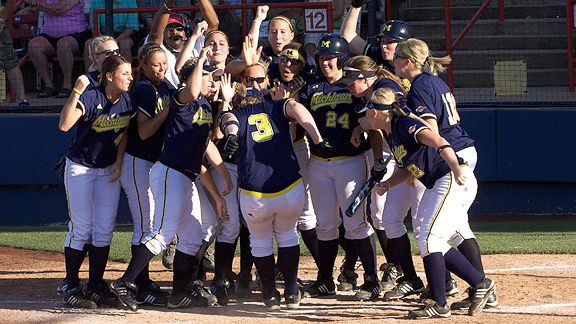 WALLS MOVED BACK FOR SOFTBALL WORLD SERIES: After teams combined to smash the World Series record by scoring 120 runs in last year's event, the walls in right and left field were moved back by 10 feet and made 2 feet taller. Now, the walls are 200 feet from home plate in the corners and stand 6 feet tall around the outfield.
The Associated Press contributed to this report.