June 5, 2010 9:00 PM ET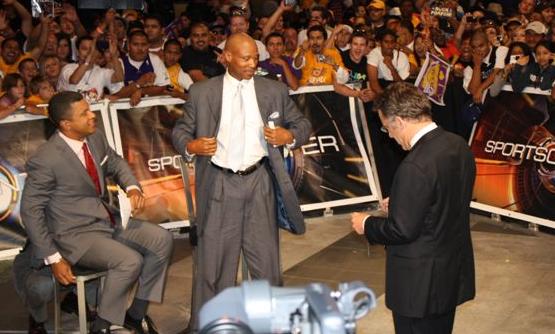 The calm before the storm begins as the dynamic duo of Stan Verrett and Neil Everett and ESPN NBA analyst Byron Scott prepare right before the show goes live.
More looks at Los Angeles SportsCenter Behind-the-Scenes, including Stan Verrett's post-show celebration, after the jump.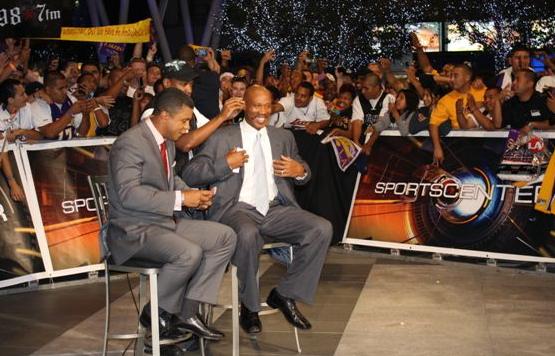 The closer to show time, the great camera and production crews ensure all is well, giving you the best looks and sounds of the NBA Finals coverage.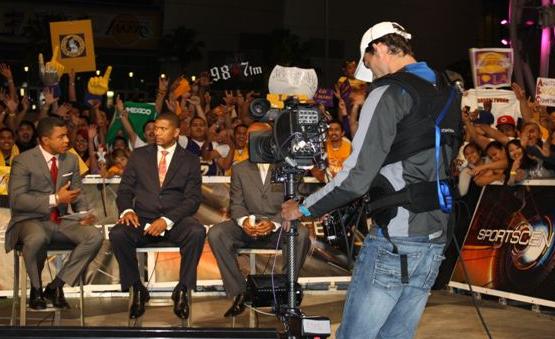 Stan Verrett plays point guard and lets NBA analysts Jalen Rose and Byron Scott do what they do best by giving you the expert insight that can only come from someone who has experienced the action first-hand.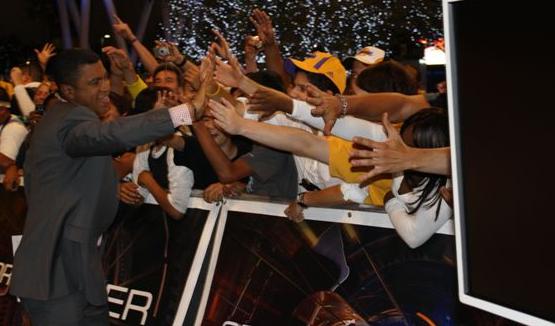 Like all great teams, we celebrate with the fans in appreciation for what you've made ESPN to be: The Worldwide Leader in Sports.
Tags: Byron Scott, Jalen Rose, Stan Verrett, Neil Everett, SportsCenter, Behind the Scenes