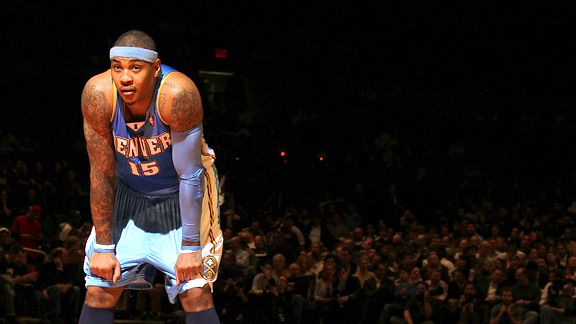 Nathaniel S. Butler/Getty Images
The Denver Post is reporting that Nuggets star Carmelo Anthony will look into a potential three-year extension this summer. "We'll see what happens," said Anthony, whose contract is up after the 2010-11 season. "I think my agent is going to talk to them in a week or so. And if there's something on the table, then we'll go to the table and see what's the best situation for me." Anthony attended Game 2 of the NBA Finals and was asked about the state of the Nuggets. "We have pieces," he said, adding he would like to add "one or two more pieces that'll work out."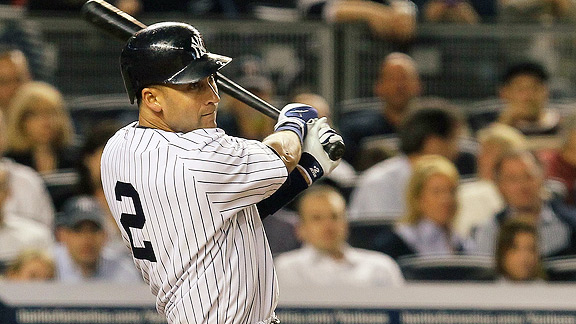 Jim McIsaac/Getty Images
The New York Knicks might want the Yankees to help recruit LeBron James, but Derek Jeter doesn't see the point, according to ESPNNewYork.com. "It wouldn't make sense," the Yankees Captain said. Knicks president Donnie Walsh wants as many New Yorkers as possible to help convince James to choose Madison Square Garden when NBA free agency opens July 1. James is a Yankees fan, and has a special pair of Yankee-styled Nikes. "You don't have to sell winning in New York," Jeter said. "If I were going to another baseball team, how would a basketball player help?" Jeter said. "I don't play basketball. I have nothing to do with that."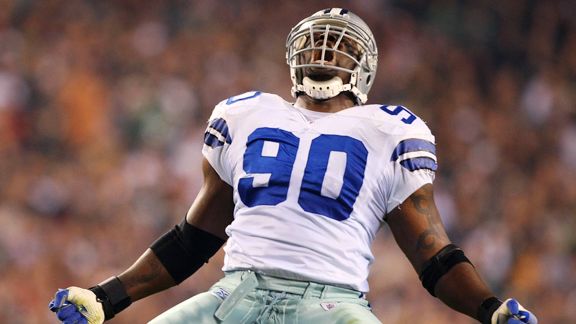 Al Bello/Getty Images
All-Pro nose tackle Jay Ratliff will participate in the Dallas Cowboys' mandatory minicamp after missing all of the organized team activities while recovering from elbow surgeries ... this according to ESPNDallas.com. Ratliff had surgery on both elbows after the Pro Bowl. The three-day mandatory minicamp begins Friday. Ratliff signed a five-year, $20.5 million contract in December 2007. His 13.5 sacks the last two seasons rank second behind All-Pro outside linebacker DeMarcus Ware among the Cowboys.