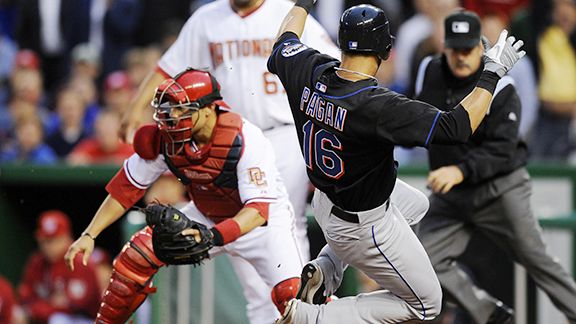 Pudge Rodriguez Returning For Strasburg's Debut
Stephen Strasburg's highly anticipated debut won't be the only shot in the arm for the struggling Nationals on Tuesday night. After a setback-free rehab start for Class A Potomac on Monday, catcher Iván Rodríguez will be returning to the Nats' lineup in time for Strasburg's debut. In his first action since being placed on the disabled list on May 24 with a lower back strain, the 38-year-old went 0 for 3 with a strikeout against the Baltimore Orioles affiliate Frederick Keys.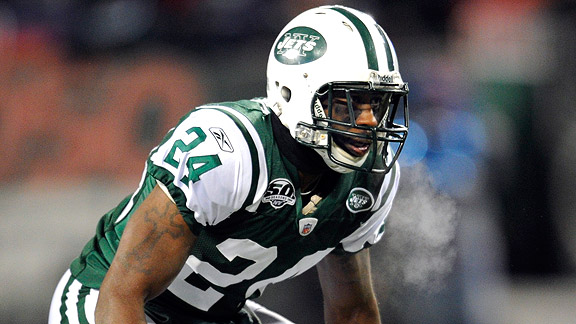 Rich Kane/Icon SMI
New York Jets cornerback Darrelle Revis skipped a voluntary practice last week because he was unhappy with his contract negotiations. Today, he rejoined the Jets for their next-to-last off-season practice. Even though his protest lasted only one day, Revis got his message across. He wants to be the highest-paid cornerback in the NFL, and the two sides are far apart in talks. He's looking for at least $16 million per year, based on Nnamdi Asomugha's contract with the Oakland Raiders. The Jets say they'd like to renegotiate Revis' contract as long as it's "within reason," according to GM Mike Tannenbaum. Revis has three years remaining on his rookie contract. He's due to make $1 million this season, plus $20 million in 2011 and 2012, assuming the Jets exercise buy backs for those two seasons. Stayed tuned.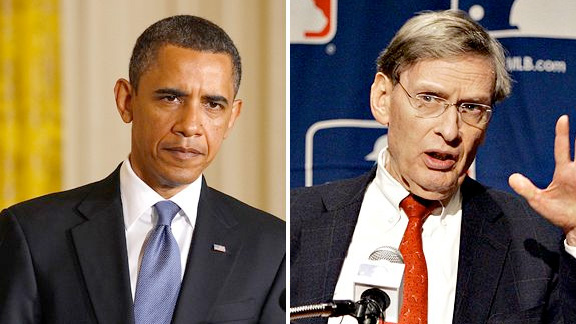 Obama Says MLB Should Consider Expanded Replay
President Barack Obama says the blown umpire's call that cost a young Detroit Tigers' pitcher a perfect game dramatizes the need for Major League Baseball to "take a look" at more instant replay. Obama was asked in an NBC interview Tuesday to comment on the incident involving umpire Jim Joyce and Tigers pitcher Armando Galarraga. Obama said he wouldn't prejudge a review by MLB of the replay policy. He also said he thought Commissioner Bud Selig "made the right call" in not awarding a perfect game after the fact. Last night at the MLB Draft, Bud Selig said he doesn't think replay will happen this year - if at all. "I doubt it, but I wouldn't ever say never. It's worked out well. Look, I am a traditionalist, but I also want to do what I think is best for the sport."