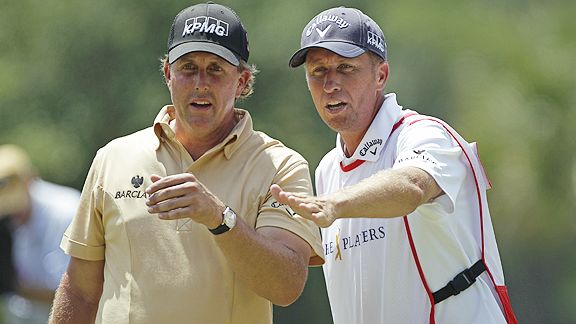 AP Photo/Chris O'Meara
"Hey, is that the lead singer of the Counting Crows over there? - No, that's Cobi Jones."
June 16, 1970: Before Southern California welcomed the dominating duo of Phil and Kobe, it was home to another impressive combo of, well, Phil and Cobi. Phil Mickelson and Cobi Jones, both stand-out athletic products of SoCal, were born on this day.
Mickelson was born in San Diego and attended high school there before heading off to college at Arizona State University. Lefty made the most of his golf scholarship and burned up the courses as an amateur. Since turning pro, Mickelson has collected three Masters wins and one at the PGA Championship. And he's not done yet. Mickelson heads into this weekend's U.S. Open as a popular favorite.
Jones, meanwhile, was born in Detroit before relocating to SoCal as a kid. He attended high school at Westlake High and joined the UCLA soccer team as a non-scholarship player. Jones became one of the stars of the 1994 FIFA World Cup held in the United States, and went on to play for Team USA in the 1998 and 2002 FIFA World Cups as well. Now an assistant coach with the Los Angeles Galaxy, Jones remains the all-time leader in caps (appearances) for the U.S. National Team with 164.
Happy 40th birthday to both.