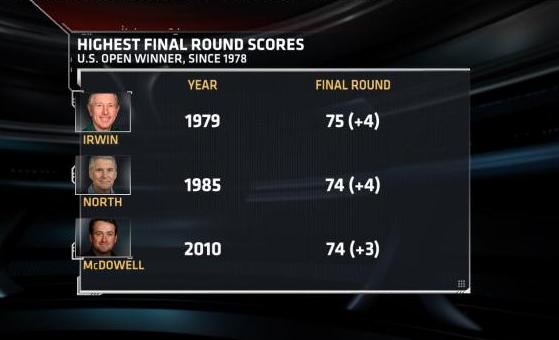 Tough Road To The Top: In a U.S. Open filled with golf's biggest stars, it was Graeme McDowell who came out on top. McDowell seized control after a shocking collapse by Dustin Johnson, then failed to get flustered with Tiger Woods, Phil Mickelson and Ernie Els lined up behind him. The 30-year-old from Northern Ireland wasn't perfect, but he was good enough. He closed with a 3-over 74 to become the first European in 40 years to capture the U.S. Open. McDowell posted the highest final round score by a U.S. Open Champion since Andy North in 1985. Andy shot a 4-over 74 in the final round at Oakland Hills.
McDowell gives Europe 1st U.S. Open since '70 | Sunday Conversation: Graeme McDowell
After the jump ... more on Dustin Johnson's implosion at The Open along with problems pitchers are having after throwing a perfect game, and baseball's new cardiac kids.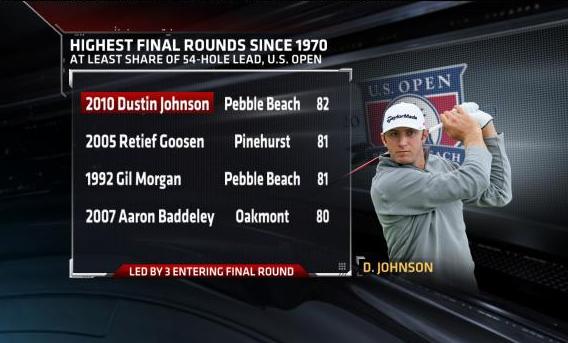 Tougher Road For Dustin: Third-round leader Dustin Johnson imploded on the front nine in the final round, beginning with a triple-bogey on the second hole and double-bogey on the third. He lost his lead by the fourth tee and closed with an 11-over 82 that left him in a tie for eighth with Alex Cejka, Brandt Snedeker and Martin Kaymer at plus-5. Johnson's 82 is the highest score by a player that held at least a share of the 54-hole in the last 40 years. Worse than Retief Goosen's 81 in 2005 and Gil Morgan's 81 at Pebble in 1992.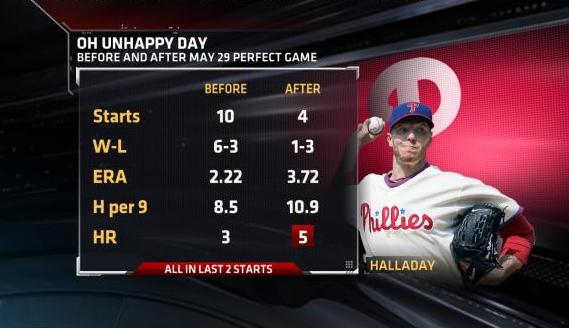 No Holiday For Halladay: What is it about throwing a perfect game? Dallas Braden is 0-and-4 in 7 starts since his ... and Roy Halladay is now 1-and-3 since HIS. Halladay has given up 5 home runs in his last 2 starts after surrendering just 3 in his first 13 outings as a Phillie. Yesterday, Halladay (8-6) lost his third straight start, giving up a season-high 11 hits while striking out eight and walking none in eight innings. Minnesota beat Philadelphia 4-1.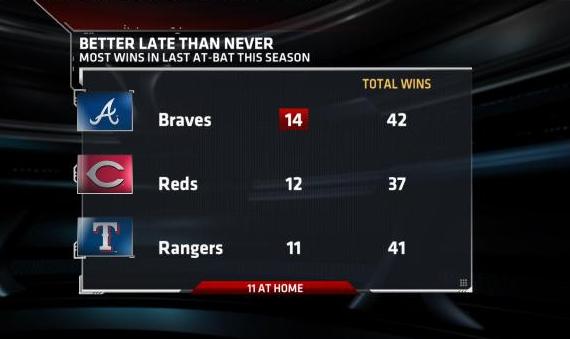 Cardiac Kids: For the second straight day, the Atlanta Braves won in their final at-bat. That's 14 such wins this season ... more than any other team. Eleven of them have come at home where the Braves are an MLB-best 24-and-7. Eric Hinske's two-run double broke an eighth-inning tie and Chipper Jones had three RBIs to help the Braves win their fifth straight game, 8-5 over the Kansas City Royals on Sunday.