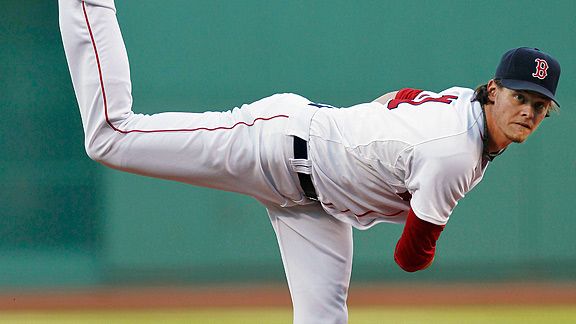 AP Photo/Winslow Townson
Buchholz Could Be Cleared For Next Start
On Saturday, 10-game winner Clay Buchholz left after pitching just one inning because he hyperextended his left knee running the bases. The Red Sox are now hopeful he will make his next start. Manager Terry Francona is saying, "He's a little bit black and blue in his knee, which means there's a little bit of bleeding ... Saying that, he feels pretty good. Pretty good range of motion."
FIFA will change replay policy - After the jump...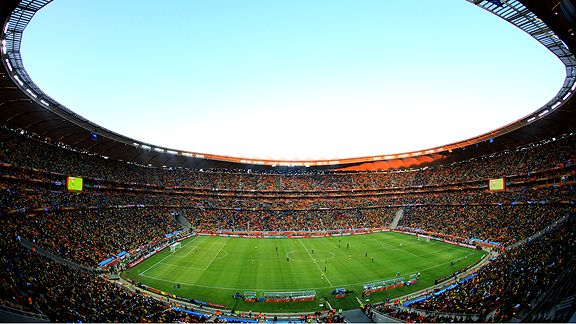 David Cannon/Getty Images
FIFA will censor the replays shown on the giant video screens inside the stadium at the World Cup -- This after replays of a disputed Argentina goal against Mexico yesterday started arguments on the pitch. FIFA said replaying the controversial goal was clearly a mistake.
Al Messerschmidt/Getty Images
Fox Hiring Former NFL Head Of Officials
According to USA Today, Fox will announce that its NFL game coverage will add a new type of on-air analyst -- a former game official. Mike Pereira, who retired from overseeing NFL officiating after the 2009 season, will be in Fox's NFL studios in Los Angeles. He'll be ready to go on-air on any particular game to explain rules to viewers and even point out blown calls. But, he says, "I won't throw any individual official under the bus."