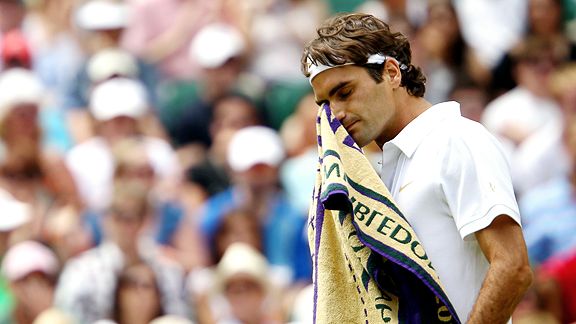 Julian Finney/Getty Images
Berdych Shocks Federer In Wimbledon Quarters
Six-time champion Roger Federer lost to Tomas Berdych in the quarterfinals of Wimbledon today. The 12th-seeded Czech beat Federer 6-4, 3-6, 6-1, 6-4 for the biggest victory of his career. It's the first time since 2002 that Federer has failed to reach the final. He had been bidding for a record-tying seventh Wimbledon title.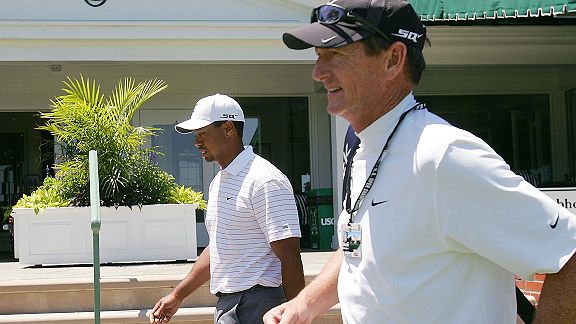 Scott Halleran/Getty Images
Haney Discusses Dealing With Tiger
Hank Haney spent six years as Tiger Woods' swing instructor. The coaching is over, but Haney is still talking about the relationship. In the August issue of Golf Digest, he discusses his "dysfunctional" pairing with the golfing great.
Golf Digest: Why did you resign? Was it frustration? Pressure? Criticism?
Hank Haney: Start with all of the above, and keep going. There are so many reasons that add up to the fact it was time to leave.
Golf Digest: Did the revelations about Tiger factor into your decision?
Hank Haney: If not for the accident, maybe he'd still be playing well, and maybe I would have stayed on a little longer. But there's still that life span, and the life span was running out.
Golf Digest: It sounds like it became dysfunctional.
Hank Haney: It didn't get dysfunctional; it always was dysfunctional.
Octopus Picks Germany Over Argentina Next
An octopus with seemingly psychic powers has correctly picked the winner of Germany's four World Cup matches so far. Now, the creature tipped Germany to beat Argentina in their World Cup quarter-final match on Saturday. Paul, a two-year-old octopus born in England now living in a German aquarium, has a 100-percent winning streak at the World Cup -- and even accurately predicted Serbia would beat Germany in their Group D match-up earlier in the tournament. On Tuesday, Paul once again was given the choice of picking food from two different plastic containers lowered into his tank -- one with an Argentine flag on it and one with a German flag. Paul moved cautiously and spent about 45 minutes mulling his decision before eating the food in the box with the German flag -- suggesting a hard-fought win in extra time or even penalties.