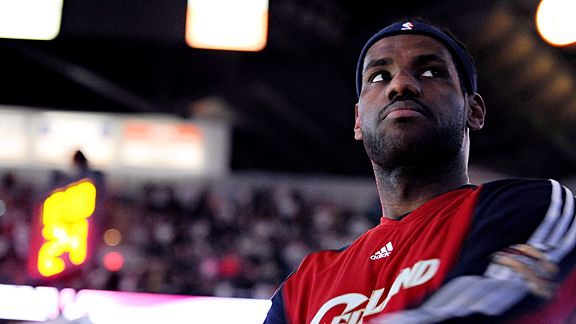 Noah Graham/NBAE/Getty Images
LeBron Hosts Cavaliers in Cleveland
The Cleveland Cavaliers are playing the "HOME" card to convince LeBron James to stay in Ohio. New head coach Byron Scott, Cavs owner Dan Gilbert, GM Chris Grant and assistant GM Lance Blanks are hoping their pitch Saturday will persuade the league's MVP to sign with the only team he has ever played for. LeBron will meet with the Bulls later in the day.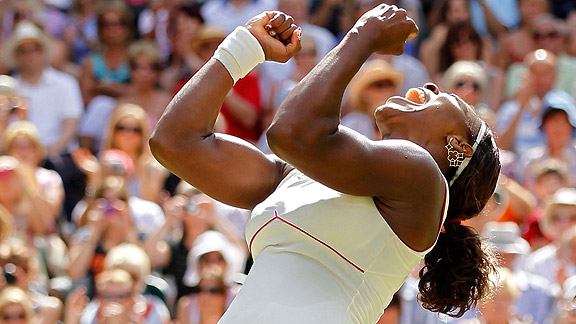 Matthew Stockman/Getty Images
Serena Claims 13th Grand Slam Triumph
It didn't take long for Serena Williams to earn her fourth Wimbledon title Saturday. The top-ranked American swept the 12-seeded Russian Vera Zvonareva 6-3, 6-2 in 67 minutes. It's Serena's 13th Grand Slam championship, passing Billie Jean King on the all-time list. This was the first time she defeated someone other than her sister Venus in the final. The Williams sisters have now won nine of the last 11 Wimbledon titles.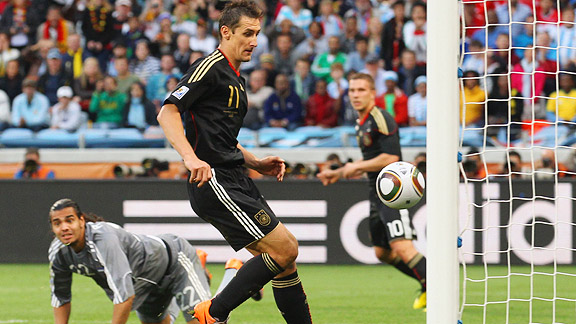 Joern Pollex/Getty Images
Thomas Mueller netted an early header for Germany and the scoring floodgates opened against Argentina. Miroslav Klose added two goals and Arnie Friedrich added another as Germany routed Argentina 4-0 for a semifinal spot in the World Cup. Germany now plays the winner of the quarterfinal between Paraguay and Spain.