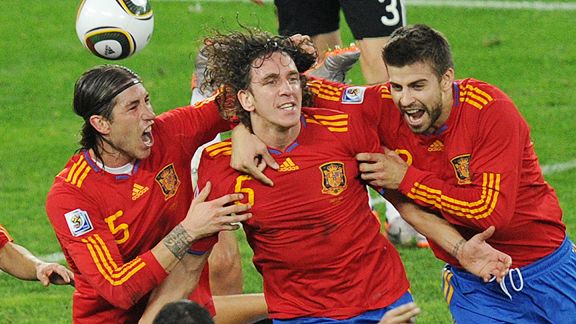 Spain Advances To First World Cup Final
Spain reached its first-ever World Cup final with a 1-0 win over Germany. Carles Puyol's goal on a powerful header in the second half was enough for the win. In Sunday's final, the Spanish team takes on the Netherlands, which has also never won soccer's biggest prize.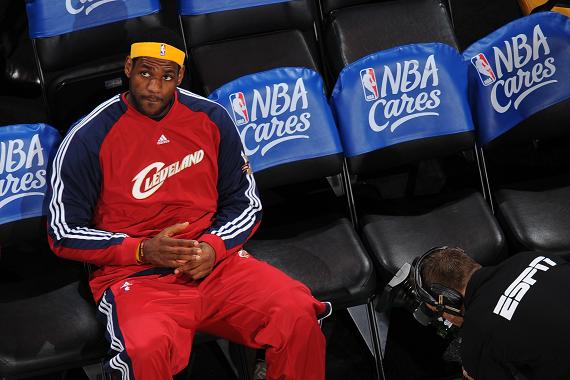 Steve Babineau/Getty Images
Details Of LeBron's 'Decision' Fall Into Place
More details are coming out regarding LeBron James' decision tomorrow. LeBron will announce his decision within the first 10 minutes of Thursday night's 9 pm ET broadcast on ESPN. Jim Gray, will handle the introduction, announcement and questions. Gray was hand-picked by James' team, who approached ESPN last week about the special. ESPN says Gray and James will be at the Boys & Girls Club of Greenwich, Conn. The broadcast also will include a long-form interview with Michael Wilbon and others from ESPN's studios.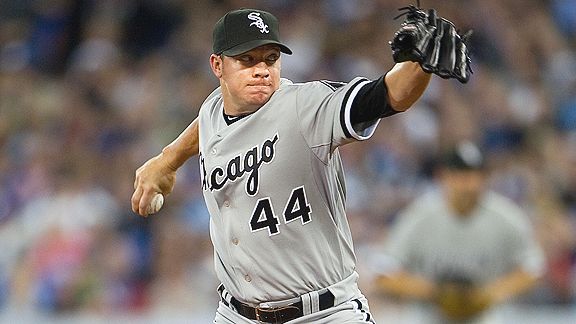 Nick Turchiaro/Icon SMI
White Sox's Peavy On Disabled List
The White Sox placed Jake Peavy on the 15-day disabled list with a detached muscle in the back of his right shoulder. It's highly likely that Peavy will be out much longer than the minimum 15 days and could be done for the year. Peavy had to leave Tuesday night's game against the Angels in the second inning after delivering a pitch. A former Cy Young Award winner with the San Diego Padres, Peavy is 7-6 with a 4.63 ERA in 17 starts this season.