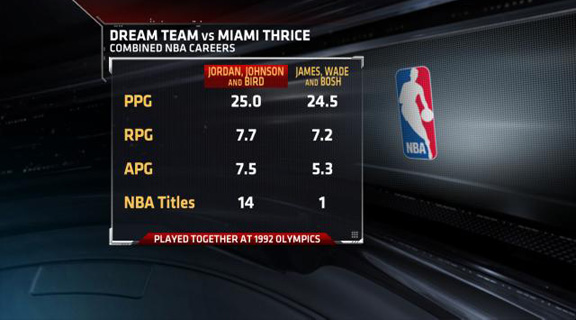 OLD SCHOOL VS. NEW SCHOOL: The Heat's new trio can put their combined NBA numbers up against Michael Jordan, Magic Johnson and Larry Bird and it stands pretty strong. Their rebound numbers are nearly identical and their points per game are pretty close. The real work to be done is in the NBA Titles category - but they already knew that.
Michael Jordan: LeBron's joining Heat reflects new era | Doubters serve as motivation for Heat's Wade
After the jump, find out why the numbers indicated the Reds will not win the World Series this season, why the Yankees are going to miss Andy Pettitte and the one pitch you shouldn't throw to Delmon Young with runners in scoring position.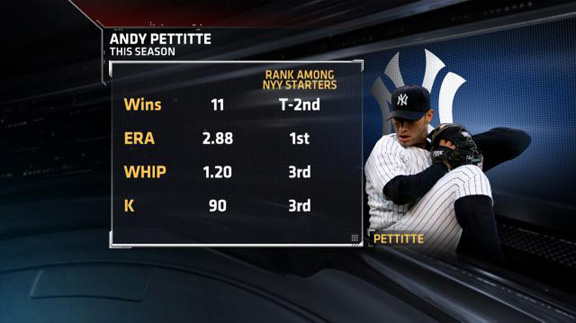 Rays 5, Yankees 9
BLOW TO YANKEES ROTATION: Andy Pettitte is tied for 2nd on the Yankees with 11 wins, but his 2.88 ERA is the best among all Yankee starters this season. He ranks third among Yanks starters with a 1.20 WHIP and 90 strikeouts. Pettitte suffered a strained left groin and exited the Yankees' 9-5 win over the Rays Sunday. General manager Brian Cashman said he expects Pettitte to miss 4-5 weeks. Sergio Mitre will come off the DL later this week and replace Pettitte in the starting rotation.
Game Recap | Box Score | Highlight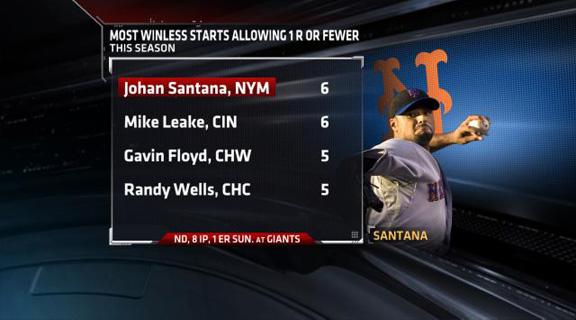 Mets 4, Giants 3
OFF-BROADWAY: Sunday was the 6th time this season that Johan Santana has allowed no more than 1 run in a start, but failed to pick up the win. The stats ties with Reds rookie Mike Leake for the most such starts in baseball this season.
Game Recap | Box Score | Highlight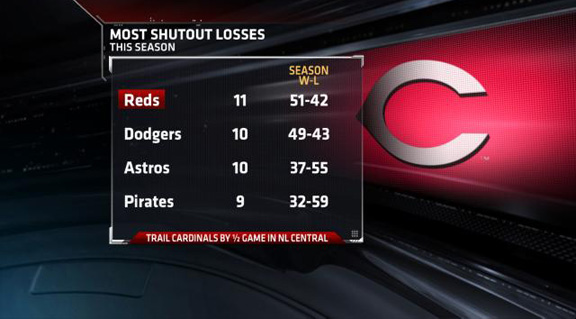 Rockies 1, Reds 0
GOOSE EGGS: No team has been shutout more times this season than the Reds as they go scoreless for the 11th time this season. The Reds trail the Cardinals by only a half game in the NL Central but they should know only one team has ever reached the postseason after the leading the majors in shutout losses. The 2005 Astros, who lost in the World Series to the White Sox.
MLB Standings | Game Recap | Box Score | Highlight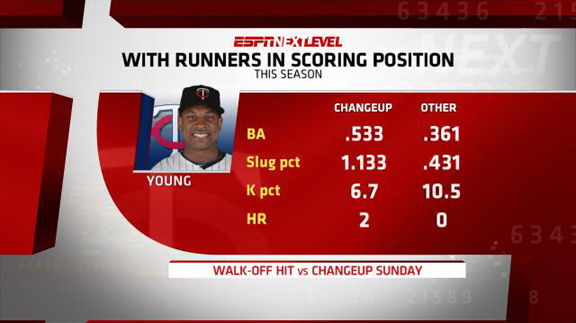 White Sox 6, Twins 7
SCOUTING REPORT: Delmon Young's walk-off hit Sunday came on a change-up, a pitch no opponent should be throwing his way with runners in scoring position. With runners on 2nd or 3rd this season, Young is hitting over .500 when a change-up is thrown his way, with a slugging percentage well over 1,000.