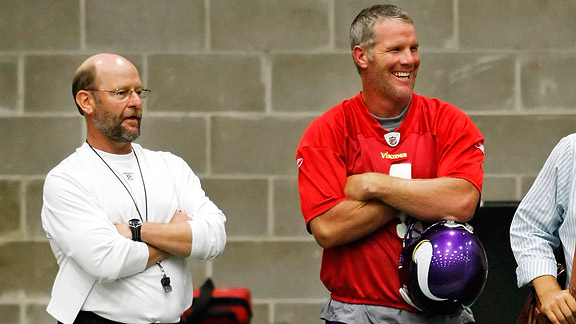 Bruce Kluckhohn/US Presswire
Childress Meets Favre in Mississippi
Minnesota Vikings head coach Brad Childress was in Hattiesburg on Monday, meeting with his (maybe) quarterback. Childress was seen with Brett Favre at the University of Southern Mississippi's 7-on-7 passing camp for area high school athletes. The coach didn't comment on the visit but did say, "You can fill in the blanks."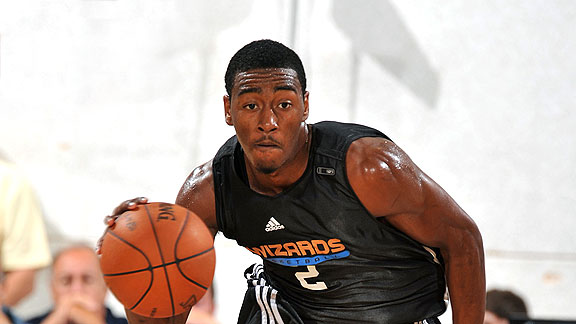 Garrett W. Ellwood/NBAE/Getty Images
John Wall Named Most Outstanding at Summer League
John Wall hasn't played his first NBA regular season minute yet, but he already has an award on his mantle. After leading the Las Vegas Summer League in points (23.5) and assists (7.8) per game, Wall was named its Most Outstanding Player on Monday. The No. 1 overall pick's former college teammate DeMarcus Cousins was also honored as the rookie of the month.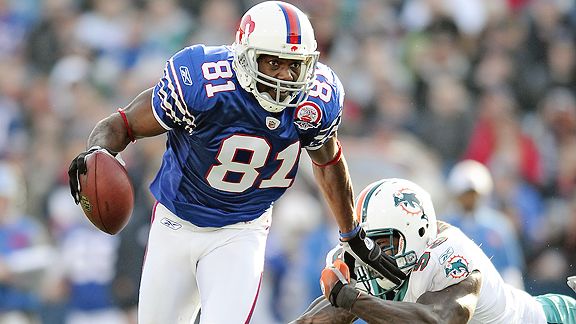 Ed Wolfstein/Icon SMI
Owens May Have a New Team Soon
Terrell Owens remains a free agent, but that may not be the case for long. At least not according to his agent, Drew Rosenhaus. Rosenhaus texted ESPN NFL Insider Adam Schefter on Monday saying he was "very confident" a deal for Owens would be in place "within the next few weeks." Teams have been reluctant to sign the 6-time Pro Bowler, worrying about his past issues with team chemistry.