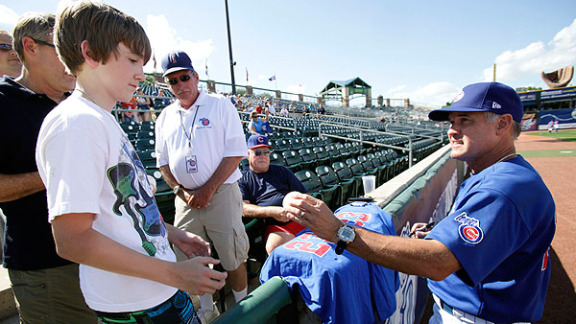 Now that Lou Piniella has announced his impending retirement, Ryne Sandberg made it perfectly clear he wants the job. Sandberg said Wednesday that after four years managing in the Cubs minor league system, he's ready to take over the big job. "There is a lot to managing," Sandberg said, "And with almost four years under my belt, I believe I'm ready. I'm not interested in on-the-job learning or on-the-job training. At this point, I'm interested in winning ballgames at the major-league level."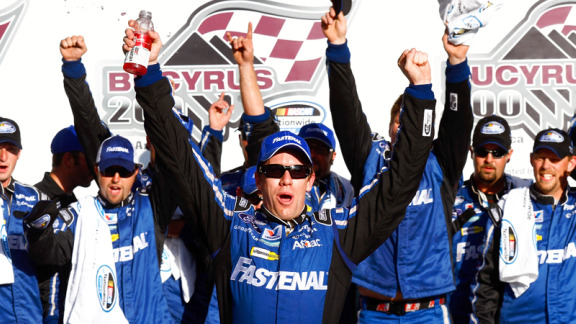 Jason Smith/Getty Images
NASCAR has penalized the No. 60 team and the No. 22 driver for rule violations committed during last Saturday's NASCAR Nationwide Series race. Carl Edwards, driver of the No. 60 car, will lose 60 points for "actions detrimental to stock car racing/aggressive driving" Edwards was also fined $25,000 and is placed on NASCAR probation until December 31. Brad Keselowski, driver of the No. 22, has been placed on NASCAR probation until Dec. 31.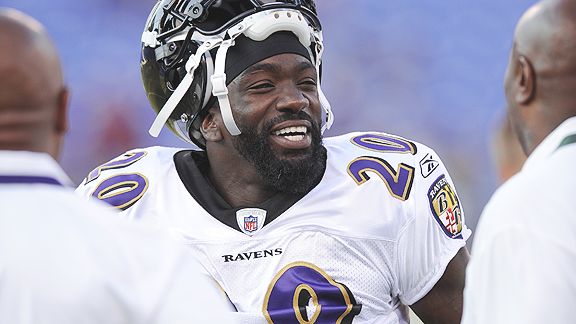 AP Photo/Nick Wass
Reed Expected To Miss Six Games
Ravens All Pro safety Ed Reed said Wednesday he expects to start the season on the Physically Unable to Perform list. That would mean Reed would miss at least the first six games of the season. Week 7 for the Ravens is October 24 against the Buffalo Bills, one week before their Bye week. "I'm going to be on the PUP list for a minute," Reed said this morning. "And I'm not going to let them take me off like they took me off last time."