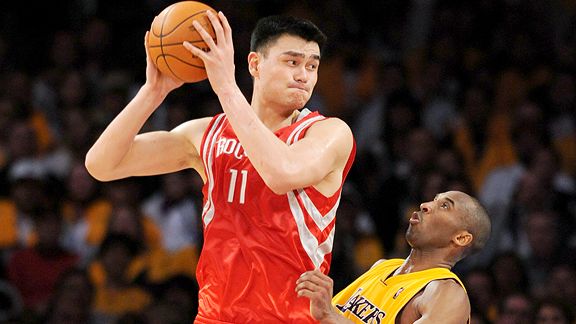 Noah Graham/NBAE/Getty Images
Yao Says He May Quit If Foot Doesn't Fully Heal
Houston Rockets center Yao Ming is considering quitting basketball after next season if he doesn't fully recover from his lingering foot injury. In comments to Chinese state media, Yao sounded far from optimistic about his future. "If the foot injury does not heal next season, I might choose to call it quits," he said. Yao turns 30 in September and missed last season following foot surgery.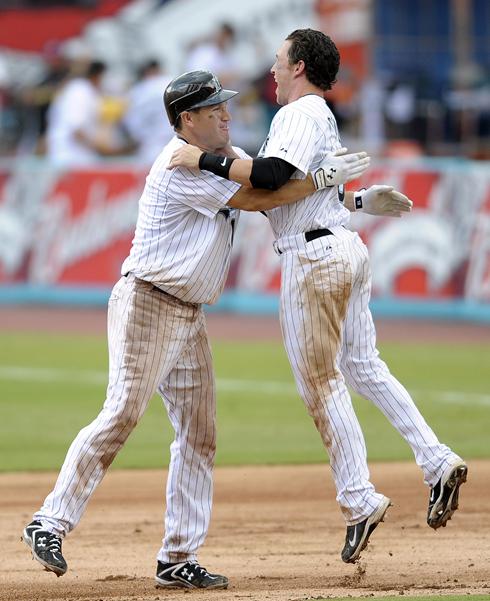 Steve Mitchell/US Presswire
Marlins Chris Coughlan Hurt Giving Pie-In-Face
Chris Coghlan is embarrassed. Coghlan was injured while attempting to smash Wes Helms with a shaving cream pie Sunday afternoon. The Marlins lead off batter and left fielder tore the meniscus in his left knee. If surgery is required, the team's starting left fielder and leadoff batter will be out six to eight weeks.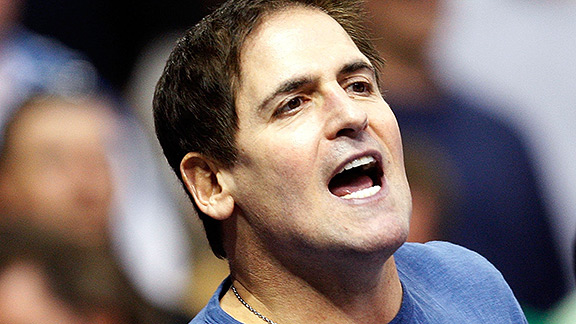 Ronald Martinez/Getty Images
Mark Cuban Rethinking Bid For Rangers
Dallas Mavericks owner Mark Cuban is expected to announce today his intentions regarding the Texas Rangers. Major League Baseball has cleared Cuban as a bidder for the financially embattled club. Cuban was supposed to have made up his mind about buying the team by Monday night.
The Associated Press contributed to this report.