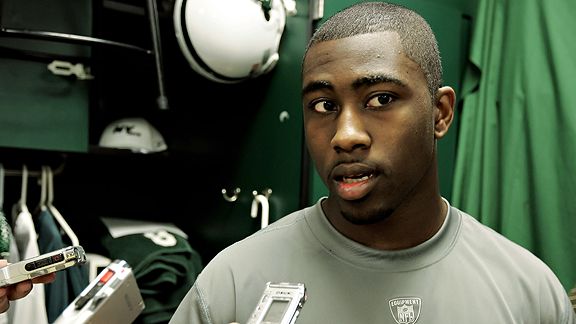 AP Photo/Stephen Chernin
Jets CB Revis Holding Out From Camp
The holdout period has officially begun for Jets CB Darrelle Revis. Revis, who is unhappy with his contract, skipped the mandatory team meeting at 5:30 p.m. ET Sunday and did not participate in the morning conditioning run. In a statement issued by his agents, Neil Schwartz and Jon Feinsod, they said they waited until the last minute to try and get something done and added, "Darrelle will not be in camp." Revis is to make $1 million in the fourth year of his six-year rookie deal, but he wants to be the league's highest-paid cornerback. Oakland's Nnamdi Asomugha holds that distinction, signing a three-year, $45.3 million extension last offseason.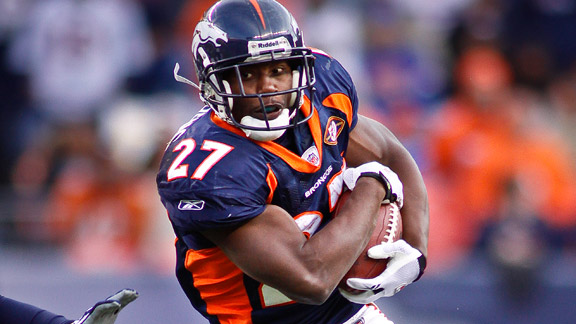 Marc Piscotty/Icon SMI
Moreno May Have Torn Hamstring
Denver Broncos starting RB Knowshon Moreno suffered a severe right hamstring injury Sunday. An NFL source told the Denver Post that Moreno caught a screen pass, made a cut and fell to the ground in pain. The second-year back had to be carted off the field and assisted into the locker room. The news wasn't much better for Moreno's backup, Correll Buckhalter, who was treated and released from the hospital after suffering an upper back injury.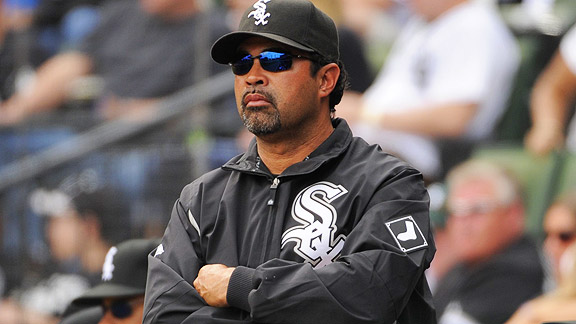 Ron Vesely/MLB Photos/Getty Images
Guillen Says Latinos at a Disadvantage
White Sox manager Ozzie Guillen certainly isn't afraid to speak his mind. He proved it again Sunday saying that Asian players are given privileges in the United States that Latinos are not. Guillen also said he's the "only one" in baseball teaching young players from Latin America to stay away from performance-enhancing drugs and that Major League Baseball doesn't care about that. Guillen wasn't finished, professing that MLB only cares how much he argues with umpires and what he says to the media.
The Associated Press contributed to this report.