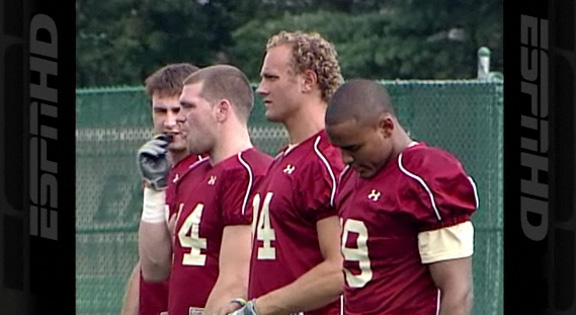 MINOR SETBACK
Boston College linebacker Mark Herzlich, set to return to practice on Monday after missing all of last season while battling cancer, was held from practice Monday with a foot injury he suffered during a summer drill, according to a school spokesman. Herzlich had an X-ray on his right foot Monday, and it was negative. He is listed as day to day. Herzlich's return was one of the most anticipated of summer camps, as he made a full recovery from Ewing's Sarcoma, a rare form of bone cancer. Herzlich made a huge impact in his most recent season on the field back in 2008. That season, he was the ACC Defensive Player of the Year, and with good reason. Herzlich ranked among the top 11 in the ACC in tackles, interceptions, forced fumbles and passes defended.
ACC Blog: Herzlich misses practice with foot injury | Video: Mark Herzlich Day-To-Day | Boston College Eagles Schedule - 2010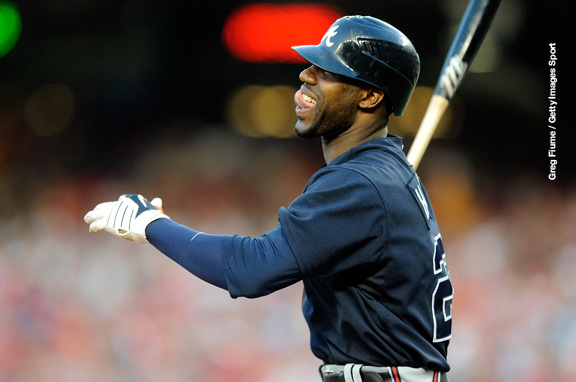 ONE FOR THE RECORD BOOKS:
Jason Heyward celebrates his 21st birthday in style, hitting a home run in the Braves loss to the Astros. Heyward joins Alex Rodriguez (1996), Frank Robinson (1956) and Ted Williams (1939) as the only players in MLB history to homer on their 21st birthdays. Unfortunaltye for Heyward, the Astros won the game 10-4.
Game Recap | Box Score | Highlight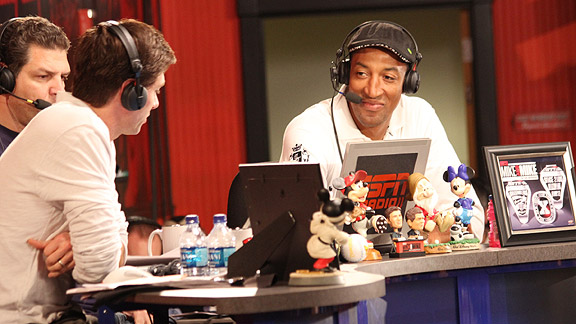 "I'm excited to have an opportunity to be the first person that he has presented into the Hall of Fame. I figure if anyone deserves to be on the stage with me, it's him."
-Scottie Pippen talking about Michael Jordan, who will present him into the Naismith Memorial Basketball Hall of Fame on Friday in Springfield, Mass. The duo won six NBA titles together with the Bulls in the 1990s. Pippen, like Jordan, was named one of the NBA's 50 greatest players. In addition to the NBA titles, Pippen won two Olympic gold medals, made seven All-Star teams and was an eight-time selection on the all-defensive first team.
Jordan to present Pippen at HOF | Michael Jordan Basketball Hall Of Fame Speech | Michael Jordan's Hall of Fame induction speech reveals arrogance