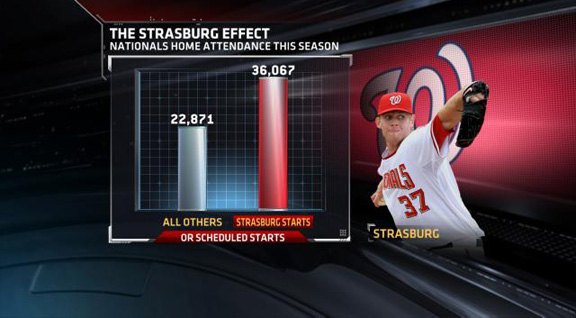 PRIME TIME: Stephen Strasburg has been a breathe of fresh air for the Nationals box office this season. Their average attendance when anyone but him starts is under 23,000. When Strasburg starts, or is scheduled to start, Washington is drawing over 36,000. But in his 1st start off the disabled list Tuesday, Stephen Strasburg suffered the worst start of his career, going 4.1 innings and allowing 6 ER. He had given up a total of 14 ER in 9 previous starts. His ERA rose from 2.32 to 3.07 on the season.
Marlins 8, Nationals 2 Recap | Box Score | Highlight
After the jump, we provide more proof that 2010 is the year of the pitcher and checkout several notable NBA match-ups you might want to mark on your calendar.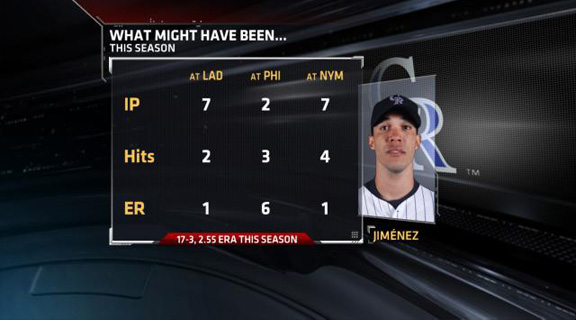 YEAR OF THE PITCHER: All 3 of Ubaldo Jimenez's losses this season have come on the road. Two of them however, were very well pitched. In his loss to the Dodgers he allowed just 2 hits and one run in 7 innings. Tuesday he allowed just 4 hits and 1 run to lose to the Mets.
Mets 1, Rockies 0 Recap | Box Score | Highlight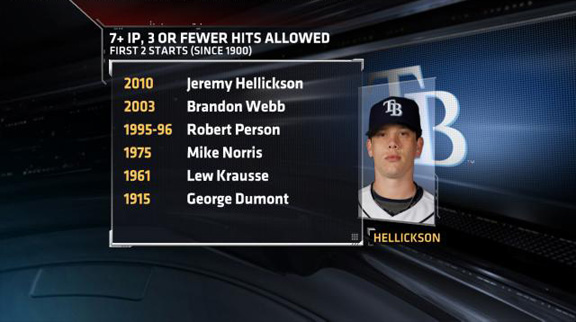 WELCOME TO THE SHOW: Jeremy Hellickson allowed only three hits in seven innings against the Tigers Tuesday night after allowing only three hits in seven innings in his only previous start in the major leagues, eight days ago against the Twins. Hellickson is only the sixth pitcher since 1900 to throw at least seven innings and allow no more than three hits in each of his first two major league starts.
Rays 8, Tigers 0 Recap | Box Score | Highlight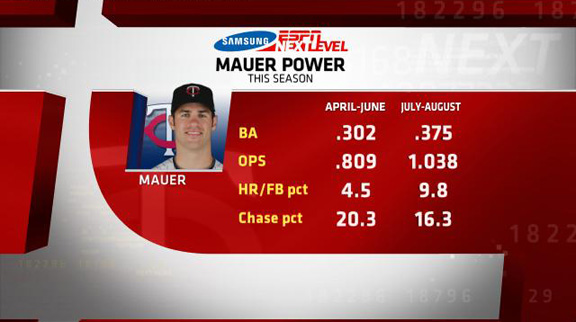 TRIPLE THREAT: Joe Mauer had his third game with three or more hits since the start of August as the Twins beat the White Sox 12-6 on Tuesday. The reigning AL MVP saw 18 pitches Tuesday, swinging at 11 and missing none. Mauer has been hot since July, propelling the Twins to a 21-14 record over that time. He's chasing fewer pitches outside of the strike zone, and more of his fly balls are going for home runs.
Twins 12, White Sox 6 Recap | Box Score | Highlight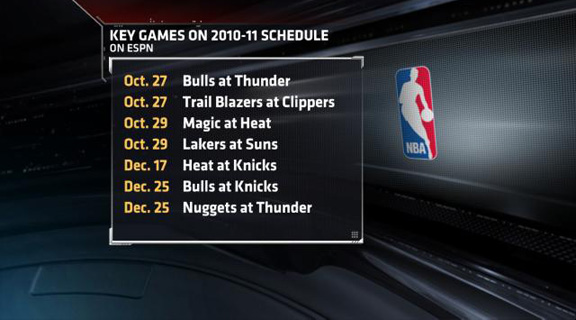 NOTABLE MATCH-UPS: The full schedule is out for the NBA. Here are some of the key games you can see on ESPN early in the season. The Bulls visit Kevin Durant and the Thunder in the opener. On October 29, the Heat play their 1st home game. LeBron and his new team go into New York City on December 17th on ESPN.
Video: NBA Schedule | 2010-11 predictions: Western Conference | Eastern Conference standings