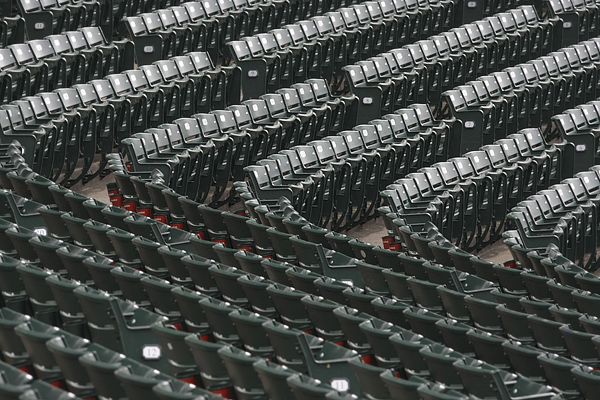 AP Photo/Charles Rex Arbogast
On the bright side, the lines for the concession stands were a lot shorter...
August 12, 1994: MLB players packed up their bats and balls and went home, beginning a "7-month marathon of acrimony" that would eventually wipe out the World Series for the first time in 90 years and become the longest work stoppage in the history of major North American professional sports leagues. Yaaay! Baseball!
The players lost millions of dollars and the league lost millions of fans before games resumed on April 25th the following year. Even then, it took a court-issued injunction to restore the rules of the expired labor contract to get the players back on to the field. Even though professional baseball would eventually return, the fans were a little more hesitant - it took 10 years for ball park attendance numbers to reach their pre-strike levels.
Amazingly, the players and teams didn't even agree on a new labor contract until March 1997, but by then, most of the damage had already been done. Time, though, began to take hold and heal all wounds. Soon enough, a PED-fueled home run chase was underway and the business of baseball was booming once again. What can you say, chicks dig the long ball.
Looking back on the aftermath of the strike years later, one city has clearly benefited more than any other: Washington, DC. In the '94 season before the strike, the Montreal Expos were holding on to a 6-game lead at the top of the NL East. Once play resumed, they couldn't recover.
The Expos never contended again, were purchased by MLB, and relocated to DC to become the Washington Nationals. As a final note to the MLB strike saga, the Nationals were later joined in the U.S. capital by Sonia Sotomayor (the judge that "saved baseball") when she was appointed to the U.S. Supreme Court in 2009.