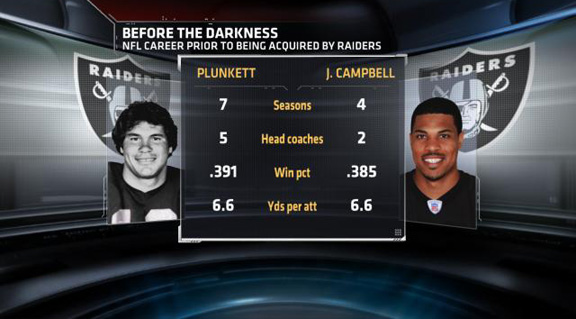 JUST WIN BABY: Team owner Al Davis praised his new QB Jason Campbell by comparing him to former Raiders great Jim Plunkett. Questioning Al Davis and the Raiders has become a bit of a sport lately, but Davis isn't completely without merit with this comparison. Here's a look at Plunkett and Campbell's respective careers before they were acquired by the Raiders. Fans hope Campbell has as much success in Silver and Black as Plunkett did. He is a 2x Super Bowl champion (XV, XVIII) and Super Bowl XV MVP.
After the jump - good stuff on the Rockies, Cards and Yankees...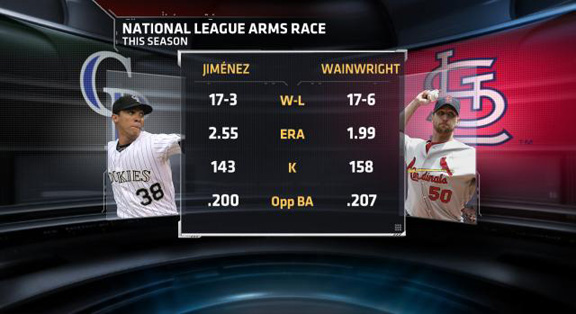 LEADERS OF THE PACK: A few weeks ago, it seemed like a lock that Ubaldo Jimenez would walk away with the Cy Young award this season. While he's still having a fine year, Adam Wainwright has caught up with him. The numbers are very similar: both have 17 wins on the season. But Wainright has an ERA under 2.00 and over 150 strikeouts.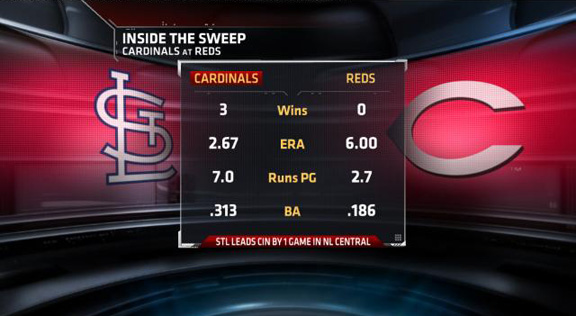 EXTREME DOMINATION: Speaking of St. Louis, the Cardinals didn't just sweep the Reds to take over first place in the NL Central, they dominated them, outscoring them by over 4 runs per game. The Cardinals hit .313 during the series, compared to just .186 for Cincinnati.
Game Recap | Box Score | Highlight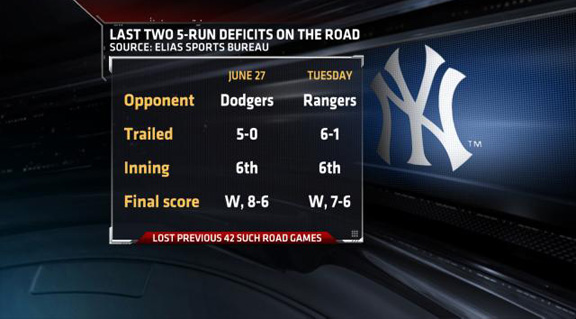 YANKEES RALLY TO BEAT RANGERS: The Yankees rallied from a five-run deficit to defeat the Rangers in Texas on Wednesday night. The Yankees also came back to win the last road game they played in which they trailed by five-or-more runs (June 26 against the Dodgers in Los Angeles). Prior to this streak, the Yankees were 0-42 in road games in which they trailed by five-or-more runs under Joe Girardi.
Game Recap | Box Score | Highlight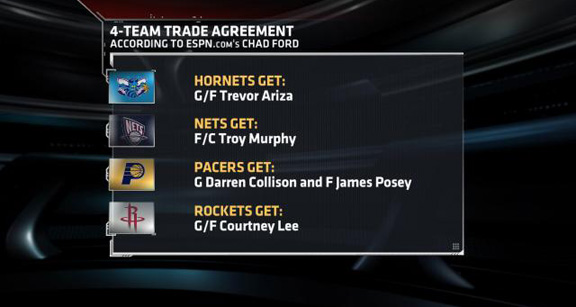 THANKS FOR THE MEMORIES: Who doesn't love a good trade? Let alone a 4-team trade involving 5 players. The Hornets will acquire swing-man Trevor Ariza from the Rockets. New Orleans will send point guard Darren Collison and forward James Posey to the Pacers. Indiana will send forward Troy Murphy to the Nets, while New Jersey will send guard Courtney Lee to Houston.