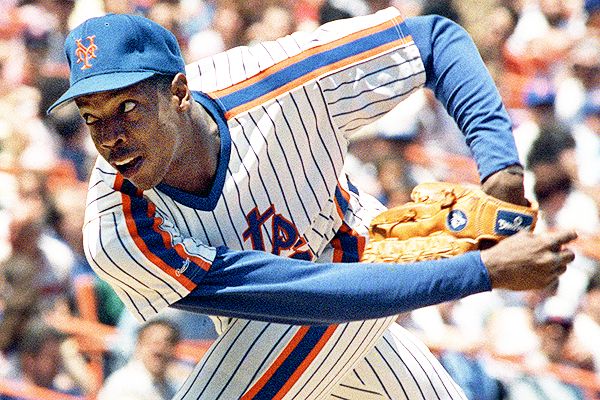 AP
Dr. K has a fever and the only prescription is more strikeouts.
August 25, 1985: Dr. K becomes the youngest pitcher in history to win 20 games, defeating the San Diego Padres at Shea Stadium. Gooden would go on to record 268 strikeouts on the season with a 1.53 ERA and a 24-4 record while winning his first and only Cy Young Award.
There were 11 games where Gooden didn't get a win, and of those he had seven no decisions and four losses. In those four losses, his ERA was 2.89. Despite Doc's dominating season-long performance, the New York Mets missed out on the 1985 playoffs, coming in second place in the National League East Division with a 98-64 record, three games behind the St. Louis Cardinals. Gooden's four losses ended up being pretty significant for Davey Johnson's club.
The Mets went on to win the World Series the following season of course, with Gooden handing in another commanding performance, going 17-6 with a 2.84 ERA.