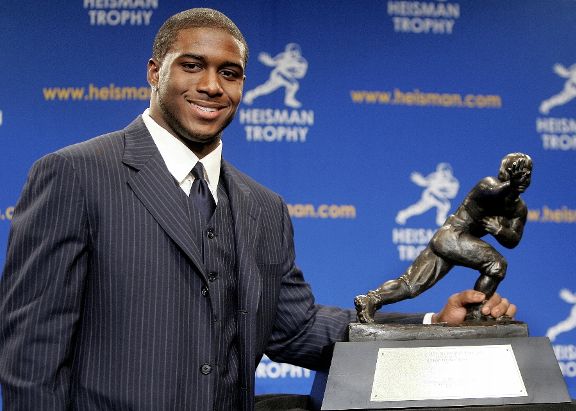 Getty Images
Reggie Bush to Forfeit Heisman
2005 Heisman Trophy winner Reggie Bush is forfeiting the coveted award. The former USC running back becomes the first player in the 75-year history of the award to forfeit the trophy. Bush has been under pressure since his 2005 campaign at Southern California was vacated. Here is part Bush's statement made on Tuesday.
"One of the greatest honors of my life was winning the Heisman Trophy in 2005," the statement released by the New Orleans Saints reads. "For me, it was a dream come true. But I know that the Heisman is not mine alone. Far from it. I know that my victory was made possible by the discipline and hard work of my teammates, the steady guidance of my coaches, the inspiration of the fans, and the unconditional love of my family and friends. And I know that any young man fortunate enough to win the Heisman enters into a family of sorts. Each individual carries the legacy of the award and each one is entrusted with its good name."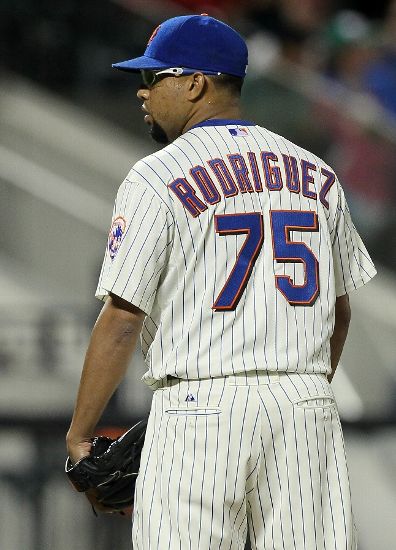 Getty Images
Francisco Rodriguez Faces New Charge
Mets' closer Francisco Rodriguez violated a restraining order by sending text messages to the mother of his children. Rodriguez sent dozens of messages in the weeks after being accused of assaulting the woman's father outside a family lounge at Citi Field. Already facing third-degree assault and harassment charges, Rodriguez will face additional charges of criminal contempt for sending the messages, prosecutors said Tuesday.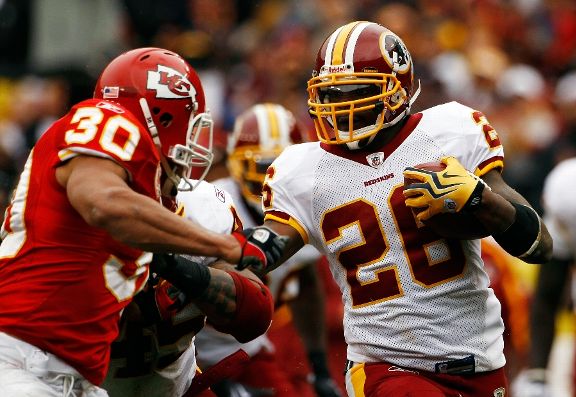 Clinton Portis Apologizes For Comments
Clinton Portis has apologized for his comments addressing the NFL investigation of the New York Jets' treatment of TV Azteca reporter Ines Sainz. The league quickly condemned comments made by Portis on the radio Tuesday. Portis commented that both sides have wandering eyes when the sexes are mixed in such a setting. The NFL investigation stemmed from allegations that a few players made catcalls directed at Sainz on Saturday while she was waiting to interview Jets' QB Mark Sanchez.
The Associated Press contributed to this report.