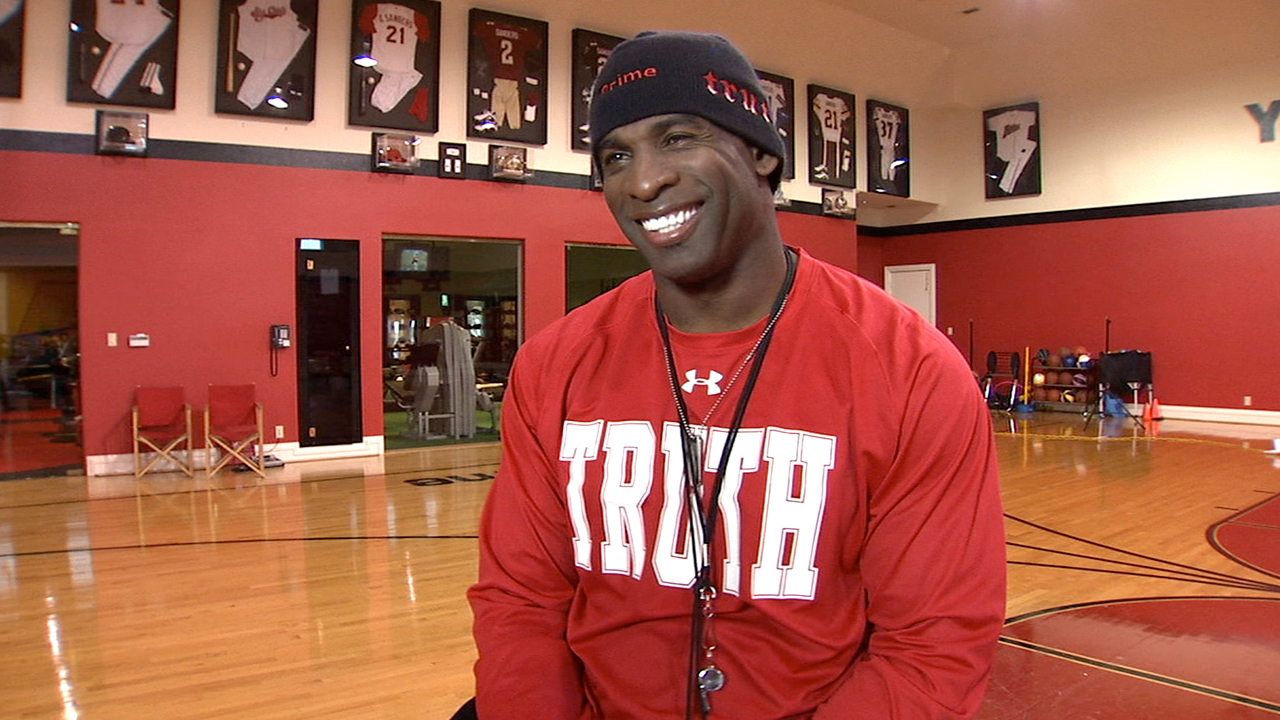 ESPN The Magazine
Sorry to burst anybody's misconceptions Deion, but the truth is you didn't get to play baseball that day.
October 11, 1992: Ever since Deion Sanders arrived at a pivotal Florida State-Florida match during his senior year in a limo and tuxedo he became one of the most noticeable (and polarizing) athletes in sports. The on-field successor to Bo Jackson, he played several positions in pro football and baseball. While Bo was the first to know what it felt like to be both an MLB and NFL All-Star, "Neon Deion" set his sights on another record.
The fall of '92 presented Sanders with a unique opportunity. At the time he was active on the rosters for both the Atlanta Braves (who were in the middle of a playoff run) and Falcons. Due to a quirk in the scheduling, Deion had a shot at becoming the first athlete to play in two different professional leagues on the same day. Neither camp was particularly pleased with Prime Time's scheduling conflict (the Falcons, for one, docked him $68,000 from his $750,000 salary for making them wait until Week 4). After playing against the Dolphins, Sanders hopped on a charter flight to Pittsburgh for the Braves' playoff game and made it to the stadium ... only to have Bobby Cox leave him on the bench. So while Neon may have been the first to suit up for two teams, technically he never got the record. We suppose that's retaliation for calling baseball his "girlfriend." Speaking of retaliation, Sanders responded to Tim McCarver's criticism by dumping ice water on the color commentator after the game. Looks like it was a cold day for everyone.
However, Sanders got his share of other accolades. He's the only athlete to play in a Super Bowl and a World Series. He's also the only person to hit a home run in the majors and score a touchdown in the NFL in the same week.