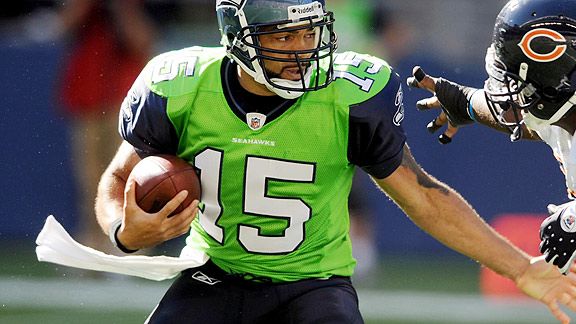 Steve Dykes/US Presswire
Don't worry Seneca Wallace, you didn't lose that game. It's gotta be the jersey.
The Seahawks have sent their alternative neon green jerseys to the great loud uniform scrap heap in the sky. Coach Jim Mora's explanation for the shirt's early retirement: "We didn't win in them." If we lost to the '09 Bears at home, we'd burn our unis too.
The Emerald City has had its share of distinctive green kits (not counting the Mariners' teal numbers). More notables after the jump:
Sonics Away, 1996-2001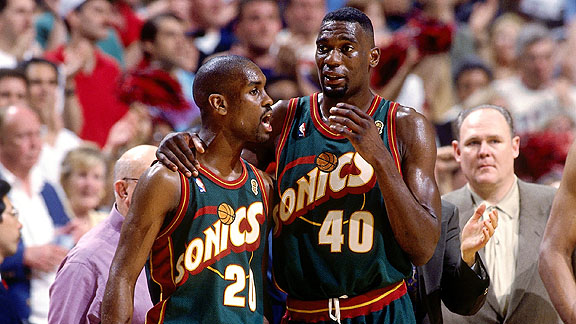 Andrew D. Bernstein/NBAE/Getty Images
These threads may have brought Seattle back to the NBA Finals, but not without going down as one of the worst fashion decisions in sports history. It's like the designer ate a Douglas-fir tree and Dick's Deluxe hamburger for lunch, then threw it up on a shirt.
Sounders Home, 2009 - present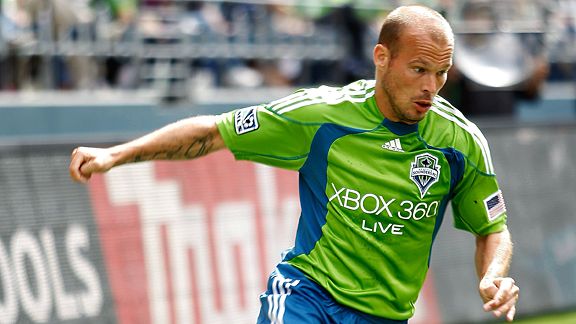 Corky Trewin/Getty Images
The rave green isn't too far from the Seahawks' color choice, but the soccer and Xbox Live sponsorship combo make it work.
Legend has it Kurt wanted to distance himself from the "alternative" label so much he donated his uniform to the University of Washington's collection of spores, molds and fungi.