A bunch of new SportsCenter commercials were filmed here Monday and Tuesday (stay tuned). One of our guests was the orange-shaped, orange-colored mascot from Syracuse -- Otto. Otto was all over the campus -- we couldn't slow him down! We thought we'd share a few photos from the day and also tell you a little more about Otto.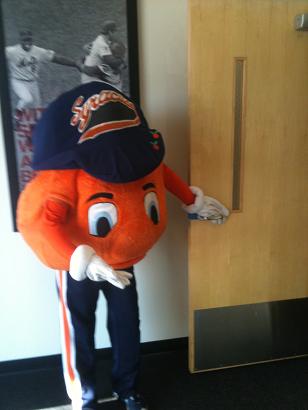 Otto arriving today
In the early 1980's it was time for Syracuse to look for a new sports mascot. Several cadidates were taken under consideration, including a penguin with an orange scarf, an orangutan, the Abominable Orangeman, the Orangeman, Egnaro the Troll and an Orange. In the end, it was a warm, fuzzy Orange (known by several names through the years) that won the competition.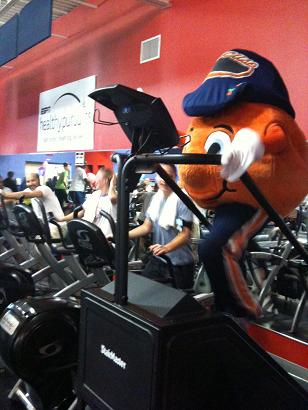 Late morning workout at the ESPN gym
The warm and wooly interior of The Orange's costume is inhabited by from two to six students who audition for the honor of dressing in the orange suit.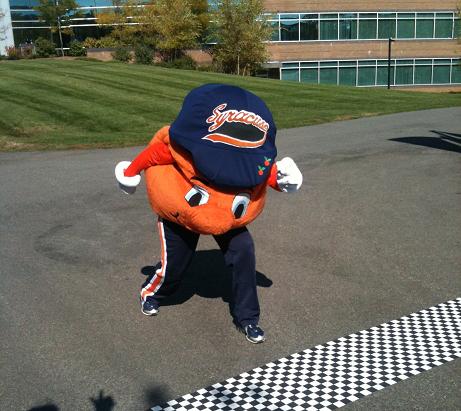 A workout fanatic!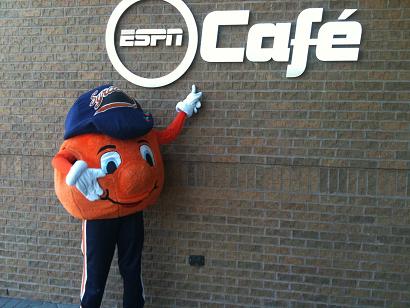 Afternoon lunch
The mascot was originally known as "The Orange" until 1990 when the name Otto first came into use. The SU cheerleaders narrowed the field down to two potential names - Opie or Otto. Figuring the name Opie would lead to the inevitable rhyme with 'dopey', they settled on Otto ... the name stuck.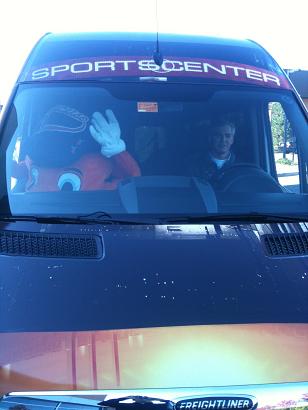 Otto heads home after a long day!