Friday, December 21, 2012
The best (graphics) of Adrian Peterson

---
By ESPN Stats & Information

You've gotten your full fill of Adrian Peterson's pursuit of Eric Dickerson's single-season rushing yards record all week on the internet and on SportsCenter. But we thought it would be a good idea to feature the best notes in one place.

Kevin Seifert and John Parolin put together a list of the best notes and nuggets on Peterson this season. These graphics, seen on TV throughout the week, are a supplement to their work.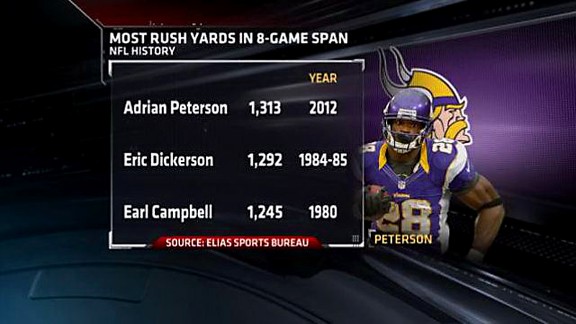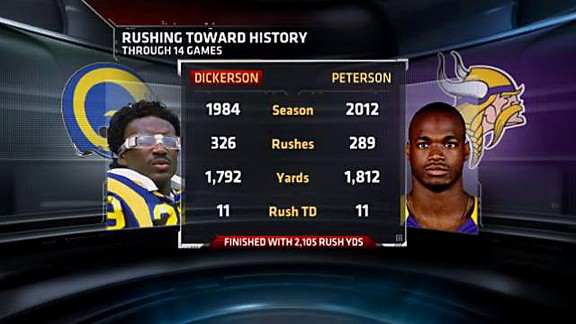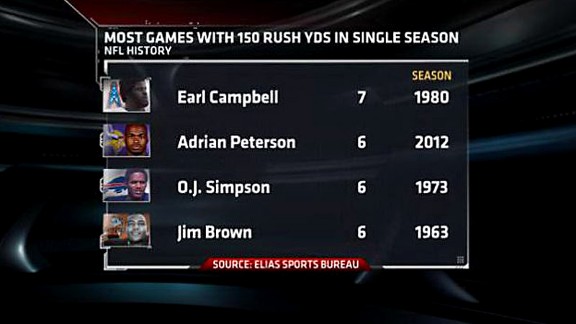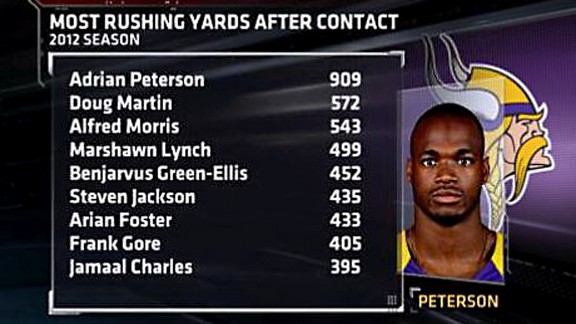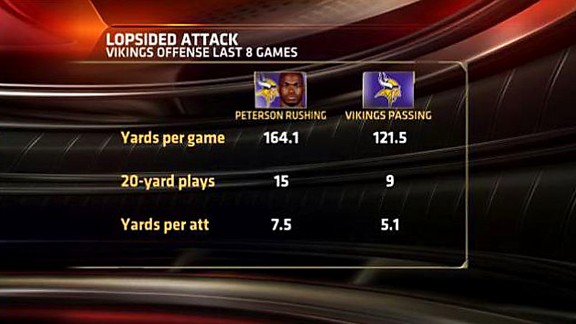 ---