Stephania Bell:

Jimmy Rollins
August, 22, 2011
8/22/11
2:39
PM ET
• It was nice to see
Philadelphia Phillies
righty
Roy Oswalt
have such a successful outing this weekend. Remember in June when Roy Oswalt expressed so much frustration with his ongoing back troubles that he thought his career might be over? That moment seemed like a distant memory Sunday when Oswalt looked like, well, vintage Oswalt tossing eight shutout innings and fanning nine in the process. Oswalt showing he indeed has quite a bit left in the tank.
• Another pitcher who is making strides is
Atlanta Braves
ace
Tommy Hanson
, currently on the DL with inflammation in his throwing shoulder. Hanson was able to play catch Saturday and is scheduled for a light bullpen Monday. The return to throwing off the mound is always a big test as it increases the stress on a pitcher's arm. If the session goes well, the Atlanta Journal-Constitution reports Hanson could make a rehab start Saturday. The key for Hanson, who currently stands at 130 innings pitched this season, will be taking it slowly to guard against setbacks.
[+] Enlarge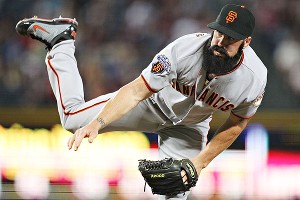 Daniel Shirey/US PresswireBrian Wilson has 35 saves this season, but his WHIP is a subpar 1.49.
• Meanwhile,
San Francisco Giants
closer
Brian Wilson
was placed on the 15-day DL with elbow inflammation. Wilson paid a visit to Dr. Andrews last week (the Giants were in Atlanta to play the Braves and Andrews was close by in Alabama) and was reassured that structurally the elbow was sound. Initially, it sounded as if Wilson would only miss a few days but the move to the DL should not have anyone panicking just yet. First, when Andrews has serious concern about a player's elbow health, he often recommends extended rest and rehab of at least four weeks (like the
Oakland Athletics
'
Brett Anderson
, who did just that but ultimately needed Tommy John surgery). Second, the DL remains a roster management tool and this case allows the Giants to shore up their bullpen. On Sunday, John Shea of the San Francisco Chronicle reported via Twitter that manager Bruce Bochy indicated Wilson could return at the end of the 15 days. Better to get some more rest now and not force Wilson into what could become a more serious issue.
• The
Chicago White Sox
's
Carlos Quentin
has a sprained left A-C (acromioclavicular) joint, the result of a diving catch Saturday against the
Texas Rangers
. The A-C joint, at the tip of the shoulder, is where the collarbone (clavicle) meets the acromion, or point of the shoulderblade, and is bound together by ligaments. When those ligaments are injured, it is termed a sprain. When the sprain is severe enough to cause major ligament disruption, the bones can move apart from one another or "separate," hence the term separated shoulder, which is often used to describe more significant A-C injuries. An interesting note on Quentin. X-rays were reportedly negative of his shoulder, yet the MRI revealed the sprain. This would suggest that the damage is not severe. If the ligament damage was severe enough to result in true separation, the deformity would be visible on X-ray, even though the ligaments themselves are not. The MRI, however, can visualize soft tissue as well as inflammation in the area, confirming the diagnosis of an A-C sprain.
Even a minor A-C injury can be painful, making it difficult to lift the arm. Even though the injury is to Quentin's non-throwing shoulder, the biggest challenge will be using his arm when swinging the bat. Quentin acknowledged as much when he told the Daily Herald, "as a hitter I think your front shoulder is more important." The key early is to control pain and inflammation so that Quentin can regain the necessary range of motion to use his arm properly. Maintaining strength around the shoulder to the best degree possible while the injury winds its course will also be a focus.
•
St. Louis Cardinals
veteran shortstop
Rafael Furcal
must seriously wonder who or what is out to get him now. After breaking his left thumb in early April on a headfirst slide and then straining an oblique in June (resulting in another month away from the game), Furcal suffered a freak injury while on the road with his new team, the St. Louis Cardinals, this weekend. It wasn't even an injury sustained during the course of
playing
baseball. According to the St. Louis Post-Dispatch, Furcal suffered a "severe thumb sprain" when he stumbled as a wooden step leading to the batting cages at Wrigley Field broke. In an effort to brace his fall, Furcal's thumb was twisted resulting in the injury. The bad news? This injury is to his right (throwing) hand. The good news? Well, it's not the same thumb he broke this spring. And maybe, if things really do happen in threes, his 2011 injury woes are now over. As to when he'll be able to return, there's no immediate answer as much will depend on how soon the pain and swelling subside and when Furcal can regain his grip.
[+] Enlarge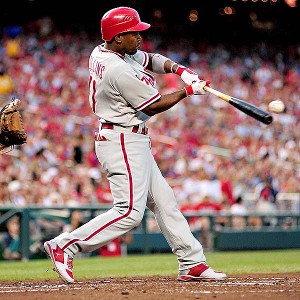 Evan Habeeb/US PresswireJimmy Rollins is fourth among shortstops on the Player Rater this season.
• Philadelphia Phillies shortstop
Jimmy Rollins
' calf has stayed healthy this season but he was forced to leave Sunday's game early with a groin injury. Manager Charlie Manuel indicated he did not know when or how Rollins sustained the injury, according to the Philadelphia Inquirer. However, Rollins underwent an MRI on Monday and tweeted afterward that he had a grade 2 strain and would be headed to the disabled list. As a shortstop, Rollins relies on quick lateral movement more than most, so a significant groin injury could be problematic.
• Teammate
Placido Polanco
is saying he expects to be activated from the DL on Monday. Polanco has been out most recently with a sports hernia and told the Philadelphia Inquirer he feels stronger after the rest. It will be interesting to see how Polanco fares once he returns to baseball. Many athletes try to play through this injury -- some are even successful for a while -- but often ultimately find themselves resorting to surgery. Exhibit A:
Mike Cameron
who fought valiantly through an early season injury last year while with the
Boston Red Sox
but increasingly struggled to run until the injury forced him out. Exhibit B:
Washington Nationals
third baseman
Ryan Zimmerman
, who tried to play after suffering the initial injury during spring training but was forced to undergo surgery when it worsened. It's understandable that Polanco wants to try to play through it, given the timetable for recovery almost matches what's left of the regular season. But it will be challenging, especially in light of his recent issues with a bulging disc in his lower back.
• There was some excitement within the
New York Mets
organization Saturday after
Jose Reyes
did some running in the home park. Manager Terry Collins told the New York Post that Reyes looked "terrific." After his successful outing, Reyes spent Sunday running soft turns, "hugging the outfield grass" according to ESPN New York's Adam Rubin, in preparation for turning corners. The next big test is expected to come Monday when Reyes will increase the output while running the bases. If all goes well, a rehab assignment could be in short order and according to Rubin, Collins says Reyes will head to Double-A or Triple-A for that assignment. Bear in mind that Reyes' latest DL stint came just two weeks after he returned from the prior one (for the same injury) and no one wants history to repeat itself again. While it's impossible to guarantee a successful return, it seems likely the Mets will want to have Reyes repeatedly test the leg at a fairly high level before he rejoins the team.
• Speaking of hamstrings and setbacks, Texas Rangers third baseman
Adrian Beltre
knows a thing or two about such matters. Beltre injured his left hamstring in July, suffering a Grade 1 strain which was expected to sideline him for two to three weeks. He was nearing a return right around the three week mark. Then he tried to run the bases (there's a reason it's one of the final tests). It went well the first time, but in his second effort Beltre felt the familiar grab in his hamstring and was sent back to square one. Now, it's time for him to test the hamstring again. According to the Fort Worth Star-Telegram, Beltre is expected to run the bases Monday if cleared by the Rangers' team physician. There has to be a little anxiety around this activity not only for him but for the team as well, given the previous result. Expect a gradual progression to continue even if this activity is successful.
• And finally, the jury is still out on
Florida Marlins
shortstop
Hanley Ramirez
, on the DL with a left shoulder sprain. Ramirez has been able to work out (throwing, running) but has not been swinging the bat. The injury is to his lead shoulder (see Carlos Quentin above), the same shoulder he previously had operated on following the 2007 season to address a torn labrum. It remains to be seen whether he will be able to overcome this latest injury to return to the Marlins this season.
June, 6, 2011
6/06/11
5:57
PM ET
As is usually the case following a series of weekend games, there are some comings and goings in the world of baseball. Some players are coming back from injury while others are exiting, or appear on the brink of exiting, due to injury. If only the return list was greater than the departure list, fantasy owners would be looking forward to adjusting their Monday rosters. While sadly this does not appear to be the case, there are still some nuggets of good news to be found in the injury reports. You just may have to scroll down a ways to find them.
Going
[+] Enlarge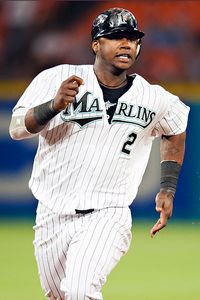 Steve Mitchell/US PresswireHanley Ramirez has not played since May 30 but could be activated as soon as next week.
Hanley Ramirez, SS, Florida Marlins:
It's official. The Marlins have placed Ramirez on the DL, retroactive to May 30. Ramirez led the Friday blog amidst hints the Marlins would make the decision to place him on the DL at some point that day. Friday came and went without any movement for Ramirez, but it wasn't because he was making a sudden return to the lineup. In fact, Ramirez continued to sit out because of a
lower back injury
, which had been causing him problems for well over a week. It seems the delayed announcement was linked to the Marlins' decision as to which pitcher would be called up to fill his roster spot. According to the Marlins' official website, with
Josh Johnson
still out with shoulder inflammation (and no set timetable for his return), it was unclear who would take his Tuesday spot in the rotation. That question now appears to have been answered. According to Joe Capozzi of The Palm Beach Post, the Marlins called up lefty Brad Hand from Double-A Jacksonville. As far as Ramirez goes, it was clear he was hoping to avoid going to the DL for the first time in his career, but the pain was such that he couldn't pinch hit or run. Better for him to step away completely and try to resolve this episode than to press through it. After all, he had not been producing well at the plate. Turns out his back had been bothering him for a month but he kept it quiet until the pain got bad enough he simply couldn't function.
Jake Peavy, SP, Chicago White Sox:
The good news is Peavy's surgical repair to his lat tendon has held up brilliantly and his throwing arm is fine. The bad news is a right groin injury sustained during only his fifth start of the season likely will land him on the disabled list. According to the Chicago Sun-Times, Peavy said of his injury, "I'll probably miss more time now. ... the way I feel when I walk, [the disabled list] is a pretty safe bet." At this point Peavy is acutely aware of how an injury in his lower half can affect his upper half. When I talked with him during spring training, he acknowledged that the ankle injury he sustained while with the
San Diego Padres
had not fully resolved when he went to the White Sox. He said he suspects compensations he made for the leg contributed to abnormal mechanics and ultimately the failure of his latissimus dorsi tendon.
After that experience and the lengthy rehabilitation process he has just undergone, it is highly unlikely he would run the risk of returning to play while compromised. A groin strain is no small issue for a pitcher, no matter which leg is involved. In this case, it's Peavy's right leg, or his stance leg, and he needs strength in the musculature for balance during the wind-up. He needs power and flexibility as he moves further into his delivery and transfers his body weight forward to his left (landing) leg. He also needs to be able to move off the mound quickly for defensive plays. In the fourth inning of Sunday's game it was during a defensive move to cover first that Peavy first felt a "grabbing" pain, according to the Sun-Times. Peavy expected to undergo further evaluation Monday, but it appears fantasy owners should plan on a two-week absence, minimum.
Rafael Furcal, SS and Jon Garland, P, Los Angeles Dodgers:
Furcal has to be asking himself what he did exactly to deserve yet another injury to yet another body part. On the DL for the second time this season, Furcal is now dealing with a left-sided oblique strain suffered during Friday's game. Oblique injuries typically require a few weeks of recovery, depending on severity, and given Furcal's history of low back problems, it is critical that he not return too soon. In other words, it's hard to imagine him returning before the end of the month, perhaps even the All-Star break. Sigh. The Dodgers also lost Garland to his second DL stint of the season (he started the season on the DL with, yes, you guessed it, an oblique injury). This time it's his throwing shoulder that's the culprit, and no one ever likes to see that in a veteran pitcher. Garland has been remarkably durable, but now that he is 31 years old, this could be a sign of things to come.
Brandon Belt, 1B, San Francisco Giants:
Belt was placed on the DL when it was discovered he had a hairline fracture in his left wrist after being hit by a pitch last week. Consider this another blow to the Giants, who had brought Belt back into the lineup following the season-ending injury to
Buster Posey
. Although Belt's fracture likely will take another month to heal, he could resume baseball activities before then if he's progressing well.
Coming
Matt Garza, P, Chicago Cubs:
Garza has been activated and will start Monday against the
Cincinnati Reds
. He has been sidelined with an elbow contusion but has felt no pain when throwing recently, including a solid bullpen outing late last week. Pitching in a game situation is always a little more strenuous, though, so it remains to be seen how he will fare.
Derrek Lee, 1B, Baltimore Orioles:
The Orioles got Lee back this weekend after he spent time on the DL with an oblique injury. Lee sustained the injury in mid-May and has returned fairly swiftly. It's worth pointing out that although Lee started the season on time, he missed a good portion of spring training because of his thumb, forearm and foot. The missed time may explain, in part, his unspectacular start to the season. If he is fully healthy now, it will be interesting to see what he has in the tank.
Adam Lind, 1B, Toronto Blue Jays:
In case you missed it, Lind snuck back into the starting first-base role for the Blue Jays on Sunday, and all he did was go 4-for-4 with two home runs. It appears his back is much better. Lind had been out for nearly a month with intermittent back spasms. Early on, the team hoped Lind could avoid the DL altogether, but after several setbacks the extended time off became the wise choice. In retrospect it certainly seems as if Lind benefited from that decision, and while back pain is always at risk for recurrence, the hope is that the longer reprieve will help him avoid just that.
Somewhere in between
[+] Enlarge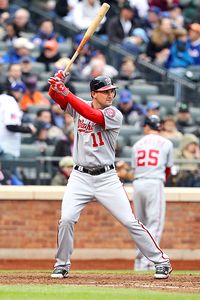 Al Bello/Getty ImagesRyan Zimmerman has not played in the majors since April 9 but is making progress in the minors.
Washington Nationals
third baseman
Ryan Zimmerman
is working his way up the ladder following abdominal surgery in early May. On Sunday, Zimmerman appeared in a rehab game with Class A Hagerstown. After delivering a double, a triple and an RBI, Zimmerman is being moved to Class A Potomac. According to the Washington Post, Zimmerman referred to himself as winded and "sore" after the outing, noting he "was out of breath for a while after that triple." These are all normal responses to returning to game action following the type of surgery Zimmerman underwent, and he will continue to build his endurance and his strength by increasing the level of play. While there is no definitive date for his return, Zimmerman is certainly within the standard timeframe of recovery of six to eight weeks.
Philadelphia Phillies
shortstop
Jimmy Rollins
was seen limping in the clubhouse Sunday after fouling a ball off his right kneecap Saturday. On Sunday, Rollins told the Philadelphia Inquirer, "It'll be a couple of days, but I don't think a DL thing, not at this moment," explaining that the response of the swelling would determine what he was able to do. On Monday, Rollins was not in the lineup and is considered day-to-day.
The
New York Mets
won't be getting third baseman
David Wright
back in the lineup this month. After a re-evaluation, Wright says he will have to wait at least another three weeks before resuming baseball activities. Teammate
Ike Davis
, who incidentally was injured in a collision with Wright in early May, also remains out with a bone bruise in his left ankle. When Davis tried to progress to running, it became so painful that he was forced back into a walking boot. As Davis told ESPN New York, if he does any running right now it's on an underwater treadmill. The good news is that he is hitting and working on other conditioning activities. But the impact of running is something the joint cannot tolerate yet.
Tampa Bay Rays
third baseman
Evan Longoria
gave everyone a scare when he left Saturday's game early with "tightness" in his left side. Yes, it's the same side in which he suffered the oblique injury earlier this year. But Longoria was able to pinch hit Sunday and is expected back in the lineup Monday. Maybe he just wanted to see if anyone would notice. Judging from the collective anxiety of fantasy owners everywhere, the answer is yes, we noticed.
Resume normal breathing everyone, at least until tomorrow.
June, 25, 2010
6/25/10
12:54
PM ET
The
Colorado Rockies
and
Philadelphia Phillies
are under the microscope today. Let's look at a few of their key players:
Colorado Rockies
Troy Tulowitzki, SS:
It's no secret that the Rockies recently lost their hottest hitter to a wrist fracture. The question everyone really wants answered is exactly how long he will be away. This is where it gets complicated. Injury scenarios are rarely straightforward, but when it comes to broken wrists, hands and fingers on hitters, they can be especially challenging.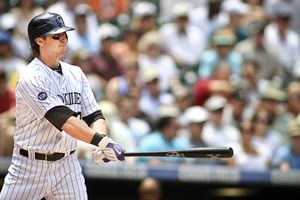 Marc Piscotty/Icon SMITroy Tulowitzki was hitting a career-high .307 at the time he got hurt.
In Tulowitzki's case, it is expected to be at least a six-week absence for the star shortstop, but it's more than a case of just getting Tulowitzki back in the lineup. The real question is when the pre-injury version of Tulowitzki will resurface. In the absence of clairvoyance, there are several things that fantasy owners should keep in mind over the next few weeks for planning purposes.
Most fractures take approximately six weeks to heal. In the case of small chips or cracks, the healing can be quicker, and some individuals heal at faster rates than others. Until the bone demonstrates adequate healing, it must be immobilized so that the broken parts fuse. Move the bones too quickly and you end up with a "non-union," or non-healing fracture. While immobilization is necessary for bone healing, it causes other problems, primarily stiffness in the adjacent joints and atrophy of the muscles that are not able to work during that time. Those problems must then be overcome once the bone is healed in order to achieve full recovery.
The key to determining how long a player will take to return to form begins with how long the immobilization period is. Without knowing the precise medical details regarding Tulowitzki's fracture, it's impossible to say at this point how long that will be. What we can say is to pay close attention to when he is able to start moving his injured wrist and hand. For instance, if he is immobilized for only 3-4 weeks, there is much less stiffness and weakness to deal with than if he has to be immobilized for six weeks. Regaining full range of motion and strength in the muscles responsible for gripping and turning the bat are key for a hitter to regain his stroke. The longer the immobilization, the longer that process takes.
Manager Jim Tracy issued a very telling comment when talking about Tulowitzki's overall timetable. According to FoxSports.com, Tracy stated, "It will be every bit of six weeks. He has to get to the point of being healed and pain free before he can resume baseball activity." And Tulowitzki's strength coming back will be largely dependent on just how long it takes for him to be cleared to resume those activities.
In my estimation, fantasy owners are looking at a best-case scenario of a return in two months, but they should be prepared for him to miss longer than that. And, like I said, the sooner he's able to get moving, the more optimistic the outlook.
Jorge De La Rosa, SP:
De La Rosa has a tentative return date set, and it's right around the corner. At the moment, he hopes to rejoin the rotation July 7 after an absence of more than two months.
As I
wrote back on April 29
, De La Rosa has been dealing with a torn flexor band on the middle finger of his pitching (left) hand. The critical element in his recovery was allowing enough time for the soft tissue to heal before resuming the stress of throwing. After all, the injury originally happened during routine pitching, so the Rockies did not want a repeat offense.
De La Rosa's recovery has been fairly steady, and he has been throwing for about a month now, moving from catch sessions with protective tape on the finger to hard throwing without any support. The progressive intensity of adding breaking balls to the mix has been tolerated well. On Wednesday, the Rockies lefty threw four innings without incident in a rehab start, one that included a variety of breaking pitches designed to test the finger.
The goal is to build up his endurance and ensure that there are no problems in the time leading up to his return. According to the Rockies' official website, De La Rosa has two more rehab starts, interspersed with two bullpen sessions, ahead of him before his target return date. All appears in order for him to return in the first week of July.
Huston Street, RP:
It was great to see Street make his big league debut this week after missing the first four months of the season with shoulder inflammation, followed by a groin injury. Street was initially told that he would be eased back into the closer role, which was no doubt good for him both mentally and physically. Without the game on the line, it is slightly less stressful getting re-acclimated to pitching in the majors, and makes it less likely that a pitcher will overdo it in a single outing. Players will often say that the adrenaline of the moment results in them throwing harder; if the moment isn't quite as dramatic, it's easier to maintain control.
That said, it appears the Rockies quickly felt Street was ready to handle the stress. On Thursday, manager Jim Tracy brought Street into a tie game in the 10th inning to face the
Boston Red Sox
. Unfortunately for Street, the two-run homer he gave up to
Dustin Pedroia
ended up being the game-winner, but in the big picture, Street getting his feet wet in a pressure situation might be more important.
Fantasy owners should feel encouraged about the fact that Street's shoulder has essentially been feeling good since mid-May. If it weren't for the groin strain, he would have returned from the DL several weeks sooner. On the plus side, having to hold back a bit because of the groin injury might have given his shoulder a little extra cushion. Now he just has to regain his comfort on the big stage.
Philadelphia Phillies
Jimmy Rollins, SS:
Rollins rejoined his team this week after two successive, lengthy DL stints as a result of a calf strain. OK, so his first outing of the week was forgettable, as was much of his second. But when it counted on Wednesday night, Rollins delivered a walk-off home run that had Phillies fans praising his return.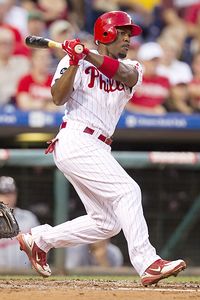 Christopher Szagola/Icon SMIJimmy Rollins is back, but he might not be 100 percent.
So does that mean he's out of the woods? Not exactly. Rollins told the Philadelphia Inquirer that he had an MRI performed before he returned to Clearwater for a rehab assignment, and the calf was not quite picture-perfect. "They said it was looking better, so that told me they're probably seeing something, but it's not as bad," said Rollins. Expect that to translate to intermittent rest as a means of trying to ensure that Rollins does not suffer a setback that would force him to the DL for a third time this year.
The team has indicated they will be cautious, and to that end, it gave Rollins a day off Thursday. A day game following a night game does not allow for much recovery time, so those situations would be the most likely scenarios in which Rollins will rest one of the two games. Fantasy owners with daily lineups will want to track this closely, as it likely will be the pattern for a while.
J.A. Happ, SP:
The Phillies cannot be too "happ-y" with how long it is taking Happ to get his velocity back after a bout of soreness in his throwing (left) forearm. Officially the injury has been termed a forearm strain, inflammation of the flexor-pronator muscle group which has kept him out since late April. Originally the team expected him back within weeks, not months, but his continued struggles with velocity and overall command have delayed his return.
The good news is that since mid-May, Happ has repeatedly indicated that he is not experiencing any pain in his throwing forearm. Nonetheless, the long layoff has no doubt contributed to his challenges in re-establishing his velocity, so the team has continued to extend his rehab starts accordingly. Happ has another rehab outing scheduled for Tuesday, according to the Philadelphia Daily News. This outing will be important, as the timetable is approaching where the Phillies will need to make a decision as to whether to activate Happ, cease his rehab starts or send him to the minors. Stay tuned.
May, 26, 2010
5/26/10
2:54
PM ET
Welcome back! Here's to being back from an extended stay away from the team, settling into the regular routine and finishing out the season on an upswing. No, the salutation is not self-directed, although I did manage to tear myself away from the beaches of Cabo San Lucas in Mexico to get back to the business of discussing injuries. This welcome is directed to
Los Angeles Dodgers
shortstop
Rafael Furcal
, who rejoined the lineup Tuesday in Chicago after missing time with a hamstring strain.
After originally looking as if he'd be back when eligible May 14, there was enough concern about some lingering symptoms to postpone the return date until now. It wasn't exactly Furcal's most notable performance (0-for-4 and a couple of errors), but he got through the game just fine. As reported by Tony Jackson of ESPNLosAngeles.com, Furcal said after the game, "I am very disappointed with the way I played. The best thing is that I'm healthy and I didn't feel anything." Very true. Rust can be overcome quicker than reinjury. The biggest test, however, will come during the next couple of weeks as we see just how Furcal and his hamstring tolerate the grind of daily play.
Also returning from injury were
Boston Red Sox
outfielder
Mike Cameron
, returning from an abdominal strain, and
Minnesota Twins
shortstop
J.J. Hardy
, coming off a bone bruise in his left wrist. Cameron is going to be eased back into play, according to The Boston Globe. He will not be used daily, at least not initially, plus he will spend some time playing left field. The 37-year-old Cameron, whose superb fitness may be a reason he's even been able to return from this injury, may yet require surgery down the line. Hardy's return Tuesday was abbreviated because the Yankees-Twins game was suspended in the fifth inning by rain. That said, Hardy's first at-bat was a double to deep right, so it looks as if his wrist is not a limiting factor.
Earlier it appeared that we would be welcoming back another star in this week's blog,
Philadelphia Phillies
shortstop
Jimmy Rollins
, but he was back on the DL before we ever got the chance. On that unfortunate note, we turn to some of the key injuries in the world of baseball this week ...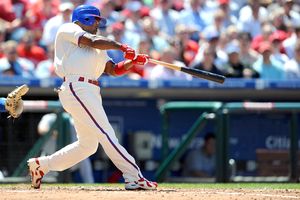 Miles Kennedy/Getty ImagesJimmy Rollins hit a homer in his brief stint off the disabled list earlier this month.
Jimmy Rollins, SS, Philadelphia Phillies (15-day DL, May 22):
Rollins' situation exemplifies the challenge for a medical staff when dealing with an athlete returning to play following a significant muscle strain. No matter how many sprints, drills or running workouts an athlete goes through to test the injured part, there is no guarantee that he is out of the woods when he returns to play. It is impossible to simulate every game situation and perhaps even more challenging to simulate the environment -- such as the intensity, the adrenaline of playing in a major league game -- and those things can factor into how the body responds. The Phillies brought Rollins along at a conservative pace, even holding him back at times as a measure of precaution. Sometimes even the best-laid plans don't unfold as anticipated.
In Rollins' case, his right calf gave him a signal that it was not going to fully cooperate with his agenda. Rollins returned to the lineup on May 17 after missing 30 games with the original injury. Just four days later, the calf bothered him while he ran to first on a single. He was forced to leave the game early and returned to the DL the next day. No fooling around here.
As Phillies general manager Ruben Amaro told The Philadelphia Inquirer, "It might not take [the entire 15-day DL stint], but we can't afford to put ourselves in a position where it gets reinjured and turns into something serious." Hmmm. It looks as though the first part (reinjury) already happened, but the hope is that this does not represent a serious setback. The fortunate aspect is that this strain is reportedly not as severe as the initial injury. The team is referring to it as a Grade I, or mild, strain (the original injury was a Grade II, or moderate, strain) and the team hopes he will not require much, if any, additional time off.
Fantasy owners are understandably frustrated (just think how Rollins feels!), but this is not time to panic.
Andre Ethier, Los Angeles Dodgers (15-day DL, retroactive to May 15):
What a difference a day -- or a splint -- makes! Ethier, who landed on the DL after suffering a fracture in his right pinkie finger while taking batting practice,
could
have missed up to six weeks with the injury. As it turns out, thanks to the aid of a particular splint, Ethier may be able to return when eligible on Sunday.
The emphasis is on the word "may," however, as Ethier will have to show that he can perform without limitation and that the fracture is indeed healing before he can definitively play. But so far, things are looking good. If he performs well in a simulated game Saturday, he could be activated Sunday.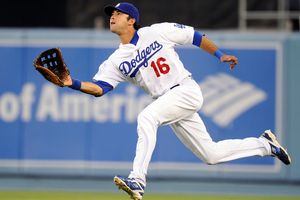 Harry How/Getty ImagesAndre Ethier could be back from the disabled list as soon as he's eligible.
The fracture that Ethier suffered was bit odd, or at least the mechanism of injury was unique. Ethier sustained an avulsion fracture -- when a small chip of bone is avulsed or pulled away where the tendon attaches to the bone -- at the tip of his fifth finger. Typically this type of injury, also called mallet finger, results from hyperflexion (exaggerated bending) of the digit, most often when the finger gets jammed by a ball or by contact with another athlete. In Ethier's case, it occurred while batting, when a slight slip of his pinkie finger caused it to get jammed between the bat and his hand.
As the medical staff discussed what route to take for treatment, the Dodgers' director of medical services, Stan Conte (himself a physical therapist and athletic trainer), made a call to colleague Gary Vitti, longtime athletic trainer for the Los Angeles Lakers. Anyone who has followed the Lakers lately knows they have had their share of finger issues, as is common in basketball. Conte said that Vitti recommended use of the "Pro-Ferred" splint, a splint that uniquely maintains the joint of the tip of the finger in extension (keeps it straight) to allow it to heal while allowing the joint just below some ability to flex or bend. This ability to flex the proximal or near part of the finger is what allows Ethier to be able to handle a bat.
Conte said that the use of the splint, along with some modifications of padding at the knob of the bat to make for easier grip, have enabled Ethier to already begin taking batting practice. While Conte stresses that the Dodgers are not yet sure whether Ethier will be ready to return when eligible, he does acknowledge that they are very pleased with the progress he has been able to make. Ethier would continue to wear the splint even if he does return because the tissue will still be healing.
From a medical standpoint, the more normal motion that can be encouraged while still protecting the injured area, the better the outcome typically is. We often see hitters who struggle when returning from wrist and hand injuries, particularly as they work to regain their motion and strength even if the injury has technically healed. In this scenario, it's quite possible that many of those challenges could be avoided as a result of Ethier's being able to continue to swing the bat relatively uninterrupted.
A little interleague cooperation could prove to go a long way to make fantasy owners really, really happy here. Stay tuned.
Grady Sizemore, OF, Cleveland Indians (15-day DL, May 19):
An awkward landing while diving back to first base sent Sizemore to the DL, aggravating a knee injury first sustained near the end of spring training. Sizemore's next step will not be known until he gathers several opinions on his injured knee. The team has termed Sizemore's injury a bone bruise, but based on the locales of the specialists he's reported to be visiting -- Vail, Colo., and New York -- it raises the specter of cartilage damage. Vail is home to Dr. Richard Steadman, a pioneer of microfracture surgery (he performed January surgery on the
New York Mets
'
Carlos Beltran
), and there are surgeons in New York with similar expertise in cartilage defects.
The question that every fantasy owner wants answered is whether Sizemore will require surgery. Although the bone bruise likely will have him sidelined for multiple weeks, surgery could keep him out even longer, perhaps even threatening his return this season. Until the team releases more information, a timetable remains speculative, but at the very least, fantasy owners should make alternate plans for the next month.
Josh Beckett, SP, Boston Red Sox (15-day DL, May 19):
Beckett and back problems are nothing new. In fact, he has dealt with lower back and upper back issues at different points in recent years. It seems that this year will be no different.
Beckett began having back spasms in early May after taking batting practice, and he missed a scheduled start. Days later, while pitching in rainy conditions, Beckett left his start early with tightness in his back. A DL move was natural and precautionary in trying to prevent this from being a lingering and lengthy situation. Although Beckett is eligible to return on June 3, there is certainly no guarantee that he will. So far he has thrown a few side sessions, and next up comes the bullpen. The Red Sox will want to see how he tolerates the progression to the mound before deciding on a return date.
Jorge Posada, C, New York Yankees (15-day DL, May 20):
Posada has been placed on the DL with a hairline fracture in his right foot, the result of absorbing a foul tip off that foot in mid-May. Posada was hoping for just a bone bruise, but imaging tests showed the crack.
Initial projections from the team after the fracture was revealed had Posada out for three to four weeks, but he has taken a bit of a defiant position against that notion. According to the Newark Star-Ledger, Posada believes he will return earlier. "They can say whatever they're going to say. I'll be here before that," Posada said. It's worth noting that he followed up by saying he had never had a problem with his feet before, pointing out that "You've got to be able to put your weight on and all that stuff. You've got to be able to transfer your weight from one side or the other." Right. And he was immobilized in a walking boot when he made the remarks.
Given his position as a catcher where he is in a crouch, placing significant load through his feet while intermittently, explosively moving to full stance, the demands on the foot are high. Not only is he not likely to be back before three weeks, he'd be lucky to be back by then.
A hairline fracture can show evidence of healing more quickly than a complete fracture, but beyond the bone repairing itself, the foot needs to be able to tolerate loading, pivoting and twisting, without causing any symptoms before an athlete is able to return to baseball activities. Then, of course, he has to get back up to the level of playing in games. Until Posada is cleared for impact activities, it's probably too soon to even think of a return date. Fantasy owners should be planning on being without his services for the better part of a month.
Brad Penny, SP, St. Louis Cardinals: (15-day DL, May 22):
Penny escaped with a relatively mild injury but was still relegated to a DL stint just to be safe. Penny, who was diagnosed with a strained lat (short for latissimus dorsi, one of the broad muscles of the back), left his Friday start early because of discomfort. Despite delivering a grand slam, Penny was not feeling good and came out of the game as a result.
According to the St. Louis Post-Dispatch, the decision to move Penny to the DL was easy for the Cardinals when considering the big picture. General manager John Mozeliak said, "It just makes sense to DL him, rather than put him out there for the next start and he makes a pitch and goes backward. It's a precaution." The team does not expect him to miss time beyond the minimum DL requirement.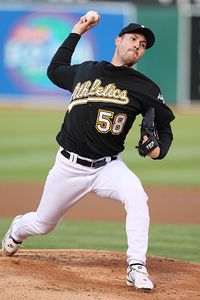 Tony Medina/SMIJustin Duchscherer currently has a 2-1 record with a 2.89 ERA in five starts this season.
Justin Duchscherer, SP, Oakland Athletics (15-day DL, May 16):
After working so hard to get back this season, Duchscherer has to be disappointed in the cards he's been dealt so far this year. He knew that keeping his lead hip healthy was the key to keeping his lower back pain-free and avoiding overload on his throwing arm, which was surgically repaired in 2008. In fact, he told me that very thing in spring training after making his first start of the year coming off pain-alleviating sacroiliac joint (where the low back joins the pelvis) injections. That's why he dedicated extra time to stretching his hips and keeping them loose.
But his anatomy is just not cooperating. Duchscherer, who already endured surgery on his right hip, is now being plagued by similar symptoms on the left side. His prior experience with the right hip is no doubt what led him to tell the San Francisco Chronicle that he anticipates needing surgery on the left hip. That statement came just after Duchscherer returned to the DL in mid-May because of continued hip discomfort one mere day after coming off it.
For the time being, Duchscherer is trying the conservative route to see whether he can delay surgery until the season ends. The Chronicle reports that he has undergone a Synvisc injection, a joint lubricant that may alleviate some of his current symptoms.
Fantasy owners who were holding out hope should probably look elsewhere, however. Synvisc was not ultimately able to stave off surgery when Duchscherer's right hip was bothering him; it's hard to be overly optimistic that this will turn out differently.
Other names to watch
Huston Street, RP, Colorado Rockies (15-day DL retroactive to March 26):
Street began experiencing shoulder stiffness in mid-March. After steady progress, Street was throwing in a rehab assignment mid-May and was feeling good. So good, in fact, that he told the Rockies' official website, "I'm close -- dangerously close. I'm close enough to start getting my hopes up, and that's something I'm trying to keep together." Then, as if foreshadowing what was to come, Street added, "I got real excited last time [in spring training], and we had the setback. That set us back six more weeks."
Uh-oh. It happened again. Street suffered a setback just when it appeared he was on the verge of returning. It's important to distinguish, however, that this setback was not to his shoulder; instead, Street suffered a groin injury. Fortunately, it appears that the injury was not as serious as first thought, and Street's return may not be extensively delayed. In fact, Street threw a bullpen session Tuesday, which suggests he could be back in a rehab assignment in the not-too-distant future. Fantasy owners should keep an eye on early June if all continues well.
Brett Anderson, SP, Oakland Athletics (15-day DL, April 27):
Anderson has been out since late April with a flexor tendon strain in his throwing (left) forearm. ESPN's Buster Olney originally reported that Anderson was expected to miss a month, and it appears that time frame could be right on the money.
Anderson has been progressing well since his injury and threw three innings in a rehab start in Sacramento on Monday. Although it seems like a relatively short rehab stint, the A's must be pleased with what they have seen so far, because Anderson is expected to rejoin the team Wednesday according to Contra Costa Times reporter Joe Stiglich. The plan is for Anderson to throw off the mound and, if there are no setbacks, pitch Saturday. Despite the short rehab assignment, Anderson has been throwing his repertoire of pitches without incident during flat ground sessions since mid-May, according to the San Francisco Chronicle. Although this is certainly a strong sign, the demands of throwing off the mound are always greater. It will be interesting to see how deep he goes into his first game out after the layoff.
And yes, there are always more injuries than there is room to discuss here. We might even hit on some of them in tomorrow's Fantasy Focus podcast. Next week, we will take a look at some of those "forgotten" players nearing the end of their terms on the 60-day DL. Will they be ready? Check back and see what we're hearing.
May, 5, 2010
5/05/10
12:52
PM ET
Another week, another slew of injuries. This week, though, in addition to adding names to the injury roster, we learned that several players are going to be spending some additional time on the disabled list. Never music to a fantasy owner's ears but it's always better to be prepared.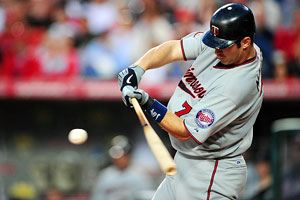 Gary A. Vasquez/US PresswireJoe Mauer may miss a few more games, but he probably isn't "week-to-week" as Twins manager Ron Gardenhire mentioned earlier.
Joe Mauer, C, Minnesota Twins (day-to-day):
Mauer has been dealing with a deep bruise in his left heel since Friday night when a sharp lunge to first base left him in pain. It sounded dire by Sunday when manager Ron Gardenhire described Mauer's condition as "week-to-week" instead of day-to-day. Gardenhire also made it clear the Twins would not be rushing Mauer back, telling the Minneapolis Star-Tribune, this injury is "something you don't screw around with."
It now sounds like it's not as bad as it could have been. According to the Twins' website, an MRI confirmed a soft tissue injury (as in, there is no fracture) and the healing will be assessed on a daily basis. Mauer is reportedly feeling better and is running in a pool to maintain conditioning while eliminating impact that could aggravate the situation. It appears that the Twins have avoided a move to the DL for Mauer ... at least so far.
Rafael Furcal, SS, Los Angeles Dodgers (15-day DL, retroactive to April 28):
Furcal has been pestered by a hamstring injury for the last week. On Tuesday, the Dodgers determined that more time was needed and the decision was made to place Furcal on the DL. The issue now is how concerned fantasy owners should be. Does the DL just buy Furcal another week of healing time or is this injury enough to keep him out significantly longer?
Before panic sets in, it appears that the answer is the former. Furcal has been progressing well with his hamstring injury but is not quite ready to resume full speed activity. As a shortstop, he needs to make explosive defensive movements. As a leadoff hitter, he is likely to be exposed to more sprinting situations. Consequently, Furcal is at far greater risk of a setback if he returns at less than full strength. Since it's May and not September, there is no reason for the Dodgers to take that chance. The move to the DL appears to have been largely precautionary. Expect Furcal to return when eligible, barring, of course, a setback.
Manny Ramirez, OF, Los Angeles Dodgers (15-day DL, April 23):
Speaking of Dodgers placed on the DL for precautionary reasons, Ramirez began a rehab assignment Tuesday and the news is so far, so good. Ramirez, who suffered a Grade I calf strain, has been running without incident for several days. He is eligible to return May 9 and appears on track to meet that target.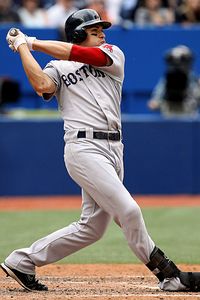 Tom Szczerbowski/US PresswireJacoby Ellsbury would like to be comfortable swinging the bat before he returns from four broken ribs.
Jacoby Ellsbury, OF, Boston Red Sox (15-day DL, retroactive to April 12):
Ellsbury continues to recover from the pain that comes with having four broken ribs.
From last week's injury blog:
Although it can take four to six weeks for a rib fracture to heal, from the standpoint of activity this is a symptom-based condition meaning whatever he can tolerate, he can do. The fact that four bones were broken, however, tells us that it will take longer to tolerate just about everything.
That statement still holds true. The Boston Globe reported that when pressed for a timetable earlier in the week, Ellsbury declined to provide one, reminding everyone that he does indeed have broken bones "and they need to heal." It may feel like forever to fantasy owners, but it's only been three weeks, very reasonable when you consider his injury.
Ellsbury did take a positive step Tuesday when, according to the Red Sox's website, he took batting practice before the team's game against the
Los Angeles Angels
. Let's see how Ellsbury feels the day after this new activity before we get too excited. And keep in mind, he likely will require a rehab assignment to get his body back in the groove of playing both offense and defense. He may very well be more than just a few days away from returning. The road back may continue to feel slow, but at least we are seeing some tangible progress.
Jimmy Rollins, SS, Philadelphia Phillies (15-day DL, April 13):
A week ago, we pointed out that Rollins had not done any explosive movement that would really test his calf; now we know why. According to the Phillies' website, Rollins still feels discomfort in his right calf when he has to move to his left while fielding ground balls. This makes perfect sense from an injury standpoint. As he makes that initial lateral movement to make a play on a ground ball traveling to his left, he is forced to push his full body weight through that calf muscle. While it might not be bothersome in straight-ahead running, making a quick directional movement from a stationary position requires significantly more power. The discomfort Rollins feels is his calf's way of telling him that it's not healed.
Consequently, the Phillies have expanded the time frame for his return from four weeks to six. This is hardly shocking; we have said from the outset that these injuries are unpredictable and easily aggravated. The Phillies don't want him to come back only to be forced out again. The idea is to have him back for the remainder of the season. Fantasy owners should set their sights on the latter part of May.
Kerry Wood, RP, Cleveland Indians (15-day DL, retroactive to March 26):
Last week we said that Wood was scheduled to begin a rehab assignment soon. He did. We also said that when pitchers face live hitters, the adrenaline goes up and the body can react. It's also a time for pitchers to work on their velocity and location. Wood had a chance to get some work in and found out what he still needed to work on before rejoining his team.
Wood may have given up six runs in less than an inning in a rehab outing, but on the positive side, he reported feeling good afterward. Wood told the Akron Beacon Journal, "that's the most important thing for me." Certainly given his injury history that couldn't be more true. Wood may require another couple rehab appearances before he retakes the closer role with the Indians but his return date appears close.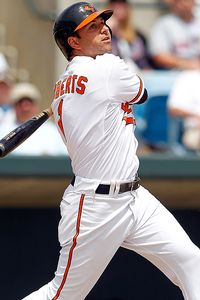 J. Meric/Getty ImagesBrian Roberts' seemingly uncertain return frustrates many owners.
Brian Roberts, 2B, Baltimore Orioles (15-day DL, April 10):
The quote heard 'round the fantasy world: "It could be three weeks, it could be three months" was Roberts' assessment of his situation, according to the Orioles' website. For fantasy owners wondering whether they should still hold out any hope, it's worth noting that Roberts was quick to add that he did not really think it would be three months.
Nonetheless, we have outlined here in past weeks that Roberts' back condition has the potential not only to linger, but to continue to be problematic across the season. Disc problems are notoriously difficult and this is behaving no differently. Roberts is still very limited in his activity as the team brings him along slowly. Because there are many hurdles to overcome, it is hard to establish a clear timeline. That brings frustration for players and fantasy owners. At this point, it's anyone's guess, including Roberts', as to when he'll be able to return.
Curtis Granderson, OF, New York Yankees (15-day DL, May 2):
When Granderson pulled up sharply while rounding the bases Saturday and hobbled toward third base. it was obvious he had pulled something, it just wasn't clear exactly what it was. We have learned that he suffered a Grade II groin strain, and according to ESPN's Buster Olney, Granderson is expected to miss a month.
This is not dissimilar to the Grade II muscle strain that the Phillies' Rollins is dealing with, other than the exact location of the injury. Grade II, also called a moderate strain, represents the widest range of injury somewhere between a minor strain with no visible tissue damage (Grade I) and a complete muscle tear (Grade III). As we have seen with Rollins, it takes time for the tissue to heal, and the most challenging aspect of recovery is regaining explosiveness and speed, a critical component of Granderson's game. Fantasy owners should hope for four weeks, be prepared for six and know that his timetable could still fall outside of those parameters depending how his rehab goes.
Jorge Posada, C, New York Yankees (day-to-day):
Posada's calf strain is being called mild following an MRI this week. According to the New York Daily News, Posada is not expected back before Friday. Let's face it, at age 38, these types of injuries are more apt to occur. The most fortunate thing for the Yankees is that the strain was not more serious, like Rollins' was. It looks like this will not land Posada on the DL, but if it doesn't progress as expected, he won't be an automatic start for the weekend series, even if it is the Red Sox. Fantasy owners need to be sure to check pregame lineups.
Etc.
Cliff Lee, SP, Seattle Mariners:
If there were any lingering doubts as to how Lee would fare coming off the DL following his abdominal strain, he seems to have put those to rest. Lee pitched seven scoreless innings in his first start of the season while dishing up eight strikeouts.
Mike Cameron, OF, Boston Red Sox:
Cameron seems to be progressing nicely with an abdominal strain that initially appeared as if it might require surgery. In fact, he could be headed for a rehab assignment within a week.
Erik Bedard, SP, Seattle Mariners:
Bedard continues to move forward in his throwing progression, slightly ahead of schedule as he recovers from shoulder surgery. After a bullpen session Friday, Bedard was projected to move up to a simulated game this week. According to manager Don Wakamatsu, Bedard has adjusted his mechanics to place less stress on his throwing shoulder. The key will be whether he can maintain these mechanics as he begins to face hitters. The best case has him returning the end of May, but don't be surprised if it stretches a bit longer.
Mariano Rivera, RP, New York Yankees:
Rivera shrugged off the stiffness in his left side as no big deal, much as one would expect. Pain on the opposite side of the trunk from the throwing arm always raises the specter of an oblique issue, but Rivera's confidence is convincing. So is the fact he threw a bullpen session before Tuesday's game. This does not appear to be something that will limit him beyond a few days.
Huston Street, RP, Colorado Rockies:
As a pitcher returns in his throwing progression, one big hurdle comes when he moves from throwing on flat ground to throwing off a mound. Street overcame that hurdle Tuesday when he threw a bullpen session and experienced no discomfort in his shoulder afterward, according to the Examiner. The plan is for Street to throw in an extended spring training game next followed by a rehab assignment. If all goes well, he should be back with the team within a few weeks.
Jeff Weaver, SP, Los Angeles Dodgers:
Weaver has been doing well in his simulated games and is expected to be activated Friday. Apparently the back issue he was dealing with was minor as these things go and he has recovered quickly, as expected.
From my mailbag
Cameron (Atlanta):
Are any injuries really freak injuries? I mean, I realize that if a player slips on water in his kitchen and falls on his wrist and breaks it, then that is a freak injury. But, you often hear that somebody pulled their hamstring in a "freak injury." I would have to argue that it is never really a freak injury. I think these types of injuries happen for various reasons, especially in a non-contact sport such as baseball. For example, someone is carrying around extra weight and didn't put in the work in the offseason, they didn't warm up and stretch properly, they have tight quads or hamstrings that cause one or the other to overcompensate that eventually leads to a pull or strain. Or one part of the body has been severely overworked and leads to another part of the body being vulnerable. If any of those situations happen, then technically the injury could have been prevented if the athlete worked harder and took better care of their body. What say you?
Stephania Bell:
What a great question! This is one of those philosophical questions where I'm not sure we really ever have a definitive answer. As you point out, the true "accident" such as slipping on the wet floor, or stepping in a lawn divot that is hidden from view, even a car accident in which there is no fault on the part of the injured party ... these could all be described as freak injuries.
At the same time, there are certainly "unusual" (as in uncommon) injuries that occur in sports that may be more likely to happen, as you point out, because of inadequate warm-up, less than ideal fitness or some other contributing factor. In medicine, we always feel that individuals with better fitness tend to recover better and faster from injury. In some cases, the more skilled individual may even be able to avoid an injury that would have felled the average person. To that end, we spend a lot of time encouraging proper fitness and, when possible, tailoring that fitness to the individual's activity. Someone who lifts repeatedly at work needs to be "fit" for that job, just as a baseball pitcher needs to tailor his exercise program to support his occupation.
Great food for thought, though. And if it encourages anyone to spend a little extra time on core strengthening or flexibility to help prevent injury, then we've accomplished something!
If you have any injury questions you want answered in the blog, drop a note in
my mailbag
, or stop by my Tuesday chats.
April, 29, 2010
4/29/10
2:42
PM ET
Wow! It's hard to believe that May is almost here. Seems like we were just ringing in the New Year and trying to figure out whether to refer to it as "Two Thousand Ten" in the pattern of years past or "Twenty-Ten" like the hip kids we want to be. I don't know about everyone else, but I'm struggling to get used to the sound of either one.
Here's what else is hard to get used to: We're only in the fourth week of the season and the disabled list is deep enough to field a new baseball division. Fantasy owners are well aware of this fact as they try to scour the waiver wire to complete their rosters. I'm struggling to find someone whose team has not been affected by injury.
In this merry-go-round of lineup adjustments, it's important to consider who might be on the verge of returning and who might need a little extra time in the rehab department. There's no time to waste, so we bring you the quick hits version of the injury blog.
Here are 10 players whose injury status may impact your lineup in the next week, or at least your waiver wire activity.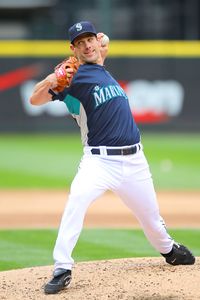 Otto Greule Jr/Getty ImagesCliff Lee's regular-season debut with the Mariners will be slightly earlier than expected, and he appears to be in good health leading up to it.
Cliff Lee, SP, Seattle Mariners (15-day DL, April 4):
The best part about Lee's rehab is that it has been relatively uneventful. Once he was able to move past the pain of his abdominal strain, Lee has progressed steadily. From his bullpen sessions to his simulated games to his recent rehab start, Lee has looked solid. He is scheduled to make his 2010 (that's Twenty-Ten) season debut Friday, beating the projected first-week-of-May return by a day. And he doesn't even have to worry about that five-game suspension he received during spring training; that's been dropped. Given his consistent recovery, fantasy owners should feel comfortable plugging him in right away.
Jacoby Ellsbury, OF, Boston Red Sox (15-day DL, retroactive to April 12):
Initially it appeared that Ellsbury had escaped major injury when he collided with teammate
Adrian Beltre
's knee in mid-April. Apparently, that was not at all the case. Despite negative X-ray results immediately after the injury, a later CT scan (which was undertaken when Ellsbury failed to show any significant progress) revealed four hairline fractures. While the CT results really don't do much to alter Ellsbury's treatment, they sure do validate his pain!
Although it can take four to six weeks for a rib fracture to heal, from the standpoint of activity, this is a symptom-based condition, meaning whatever he can tolerate, he can do. The fact that four bones were broken, however, tells us that it will take longer to tolerate just about everything. Ellsbury hit off a tee Tuesday, but that's a far cry from the speed and torque required for a true swing. As manager Terry Francona stated on the Red Sox's website, "We're just trying to increase the intensity every day." Don't be surprised if it takes Ellsbury another couple weeks to get his groove back.
Kerry Wood, RP, Cleveland Indians (15-day DL, retroactive to March 26):
Get ready to move over,
Chris Perez
, Wood is knocking on the door. Wood, who missed the start of the season because of a strained latissimus dorsi muscle suffered during spring training, is nearing a return. Wood had a bullpen session Tuesday, is scheduled for another Friday, and according to the Indians' website will then have a simulated game followed by a brief rehab assignment. That would bring Wood back to the team within two weeks, assuming all goes well, which is right around what we projected three weeks ago. The Indians have indicated that Wood will assume the closer role upon rejoining the team.
It's worth remembering that when pitchers face live hitters, the environment changes. A little adrenaline translates to a little more effort on the delivery and the body sometimes reacts. Maybe the command is a bit off, maybe there's a little more post-throwing soreness than usual, any of which could potentially influence the timetable. That said, the Indians appear to have kept Wood on track (remember when their medical staff said this would keep him out for a minimum of six weeks?). Expect to see his season debut around mid-May.
Brian Roberts, 2B, Baltimore Orioles (15-day DL, April 10):
If you were wondering whether you should continue to hang on to your second base fill-in knowing that Roberts has already exceeded the 15-day minimum requirement of the DL assignment, the answer is a definitive yes. However, the news for Roberts just got a little worse. As if his herniated disc-related symptoms weren't enough, the Orioles reported on their website that Roberts was scheduled to undergo an endoscopy Thursday after recently experiencing stomach pain along with flu-like symptoms.
Although he was cleared for light exercise recently, he was not anywhere near ready to perform baseball activities. This latest setback certainly won't expedite things. Let's hope for Roberts' sake that there is nothing more serious going on. In the meantime, fantasy owners need to plan on an indefinite substitution in their middle infield.
Jimmy Rollins, SS, Philadelphia Phillies (15-day DL, April 13):
By now everyone knows that Rollins suffered a calf strain before the Phillies' home opener this month. The question is, how long will that calf strain keep him sidelined? The strain appeared serious enough from the outset to suggest that he would need more than the 15 day minimum to recover. Our initial projection here of approximately four weeks still appears to be reasonable.
Although Rollins is doing some light running and taking batting practice, he certainly has not done any explosive movement that would really test the calf. He will continue to be progressed gradually, and according to the Philadelphia Daily News, the Phillies will refrain from announcing a specific timetable. This is a wise move as these injuries are very unpredictable and easily aggravated. Once he is able to run full speed, we should have a better clue as to when he might be nearing a return.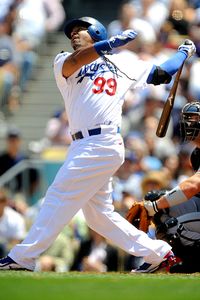 Kirby Lee/US PresswireManny Ramirez's stint on the disabled list apparently will be a short one.
Manny Ramirez, OF, Los Angeles Dodgers (15-day DL, April 23):
Hey, while we're talking calf strains, we might as well include Manny. Not to worry. His injury is not as serious as the one Rollins suffered. Ramirez has a Grade I calf strain, meaning the injury is minor enough that there is no significant tissue damage visible on MRI. Inflammation in the area still indicates a problem and it is certainly a condition that can easily worsen. In other words, pushing through it could result in more extensive injury to the muscle, which would translate into more missed time. There's no need to chance that outcome this early in the season, so Ramirez is proactively resting. The good news is that fantasy owners can expect Ramirez to return when eligible.
Brad Lidge, RP, Philadelphia Phillies (15-day DL, March 26):
Return alert! It looks as if Lidge will be back in the Phillies' bullpen this weekend after another successful rehab outing Tuesday. Lidge believes he is ready to return on all fronts. He has no pain, his command is solid and his elbow and knee issues appear to be behind him. According to the Philadelphia Inquirer, Lidge is expected to rejoin the team Friday when it hosts the
New York Mets
.
Jorge De La Rosa, SP, Colorado Rockies (15-day DL, April 28):
The Denver Post reported that De La Rosa was placed on the DL with a torn flexor band but will not need surgery. De La Rosa injured the middle finger of his throwing (left) hand during his last outing and initially it was thought to be just a bone bruise. An MRI revealed the extent of the damage. It sounds as if De La Rosa tore a pulley in his finger, one of the ligamentous bands that help to anchor the flexor tendon (a tendon, which as the name implies, helps to flex the finger, obviously a critical function for grip and control). The pulleys are essential to proper function of the hand. It appears that De La Rosa's hand will be rested in an effort to let the tissue heal; if he were to try to press through, this he could end up being a season-ending injury that would require surgery. Stepping away now is a better option, but expect it to take on the order of many weeks, as in more than a month, for him to return.
Nelson Cruz, OF, Texas Rangers (15-day DL, April 27):
As soon as his hamstring "cramp" turned into something that forced an early exit from Monday's game, it seemed as if Cruz was headed for the DL. Indeed, that was the decision. There was no need to turn this into a significant season-long injury, as the hamstring issue was just not going away. The hope will be that with forced rest, Cruz will be able to return when eligible.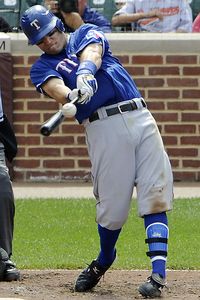 Mark Goldman/Icon SMI Ian Kinsler is set to return Friday, but how long before he makes another trip to the DL?
Ian Kinsler, 2B, Texas Rangers (15-day DL, retroactive to March 26):
When your projection as to how healthy you'll be upon return is less than ideal, as Kinsler's was, fantasy owners have to be a little nervous. Kinsler told the Fort Worth Star-Telegram, "When I return to play, I don't think I'll be 100 percent. But I want to get on the field." To be fair, that comment was made a week ago, but the questions about just how well his ankle will support him remain.
Kinsler suffered a right high ankle sprain in early March and these injuries are always more difficult to recover from than anticipated. Kinsler did steal a base in his last rehab outing, which is encouraging, and he is expected to be activated Friday. Fantasy owners should temper expectations as it may take him a while to return to form. It will also be worth keeping an eye on how his ankle responds to the stress of daily play.
From my mailbag
Arthur (Long Beach, N.Y.):
I am in a 10-team mixed league with one DL and four bench spots. I am comfortably in first place (thank you, Mr. Halladay), but sense imminent danger based on a shallow bench. I am carrying both
Carlos Beltran
and
Brandon Webb
on my roster. Based on projected value and severity of injury, which player would you recommend keeping? I recognize this is partially based on my roster mix, but if you were drafting today, which player would you choose? Thanks for the fantastic columns.
Stephania Bell:
Arthur, thanks so much for writing. Let's get right to the point: You are in that location they call somewhere between a rock and a hard place. While I'm still holding out hope that Beltran is able to return this season, there has been some speculation that he won't. Beltran traveled to Colorado last week to visit his surgeon and was not cleared to run. According to the New York Daily News, he was fitted with a custom brace for his ailing right knee while in Colorado, which in and of itself is not a bad thing and may help his progression. I thought all along that a May return would be premature in light of both the nature of Beltran's injury and the date of his surgery. We have to remember that even post-surgery, he does not have a "perfect" knee and his best chance of being successful is returning in a slow, deliberate manner. No one is saying with any certainty when he will return because this is a day-to-day evaluation, but June appears to be the soonest possible target.
Webb, on the other hand, is still playing catch with no clear-cut targeted return date. It's worth noting that there is no clear explanation as to why he's had so many setbacks, which is most problematic for me. Before we can even begin to consider a return time, we have to see Webb successfully throw off a mound. His prognosis is more questionable in my mind, simply for the fact his problem is ill-defined.
I'd stick with Beltran and then cross my fingers.
If you have any other injury questions you want answered in the blog, drop a note in
my mailbag
, or stop by my Tuesday chats.
April, 15, 2010
4/15/10
1:01
PM ET
The term "15-day DL" can be so misleading. Sure, we know once a player has been placed on this disabled list we won't see him in the lineup for
at least
15 days. But it really gives us no idea as to the true severity of the injury. Some injuries simply require time beyond the allotted 15 days for sufficient healing. For many athletes, returning to play requires restoration of strength, conditioning and timing in addition to recovery from the injury itself, so that can translate to extended time.
To further complicate matters, the date the decision is made to place an athlete on the DL may not be the day the countdown clock starts ticking. A team can make a DL designation retroactive to the day following the last game in which the player appeared. Sometimes this happens when an injury that initially seemed would limit a player for just a few days turns out to be a little more problematic. It may also be used when a team wants to give a player who is progressing well a little extra time before returning to competition. In other words, a move to the DL does not necessarily indicate that an athlete's injury is worrisome.
How to make sense of it all then? Except for obvious injuries (such as broken bones or knee ligament tears) that immediately force a player to the DL, there are often clues that emerge before a team decides to place an athlete on that list. There are also hints throughout the course of an athlete's rehab that signal whether he will require additional time beyond those 15 days before returning to the lineup. We look for those clues and share them with you right here, week in and week out. After all, your fantasy roster is only as good as the guys who are actually playing.
We start this week by looking at the injuries that have befallen middle infielders around the league and ask the question, "Just how concerned should you be?"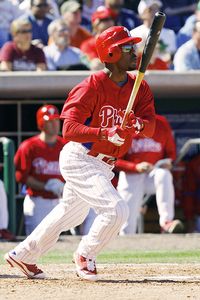 Kim Klement/US PresswireExpect Jimmy Rollins to miss about four weeks with a calf injury.
Jimmy Rollins, SS, Philadelphia Phillies (15-day DL, April 13):
When he pulled up with calf pain during pregame sprints in the outfield Monday, Rollins had to be thinking to himself, "I was out there warming up just so this type of thing WOULDN'T happen ..."
But, alas, it did. Rollins strained his right calf muscle and subsequently underwent an MRI on Tuesday which, according to the Philadelphia Inquirer, confirmed the severity of the injury. He has been placed on the 15-day DL, but the Phillies are acknowledging up front that they expect this injury may require more time, indicating that Rollins is likely to be sidelined for two to four weeks.
Rollins is sporting a protective boot that controls ankle movement and allows the calf to rest. Since rest is a critical element of recovery, it would not be surprising to see this injury keep Rollins out closer to the four-week end of the timetable.
The calf muscle is necessary for any hitter to push off when running, particularly when driving out of the batter's box or when getting a jump on a steal. The explosive defensive maneuvers Rollins has to make at his position also place high demand on the calf. Once the initial inflammatory phase has passed, many athletes feel as if they are ready to return to competition, only to discover that explosive movements still lack power or cause discomfort. The risk at that point is that it is easy to overdo those movements and suffer a setback, turning a few weeks of recovery into potentially months. Fantasy owners and Phillies fans will need to be patient with Rollins' return in the hopes that once he's back, the injury is truly behind him.
Brian Roberts, 2B, Baltimore Orioles (15-day DL, April 10):
There was concern this spring that Roberts' ailing back might prevent him from being able to start the season. That turned out to not be the case.
Less than a week into the season, Roberts suffered a different injury, an abdominal strain. He hurt himself while stealing second against the
Toronto Blue Jays
on Friday, and he also managed to aggravate his lower back in the process. As a result, Roberts received an epidural injection Monday, according to The Baltimore Sun, his second this year to help calm symptoms associated with the herniated disk in his back. Roberts has been advised to rest for several days to allow the symptoms to calm down. He will then gradually be reintroduced to exercise with an eventual progression toward baseball activities.
Manager Dave Trembley has already warned that Roberts is expected to be out longer than the 15 days, not surprising given the nature of his injuries. The bigger concern is just how reliable Roberts' health will be once he does return. Disk problems are notoriously chronic in nature and Roberts has really not been 100 percent healthy this year. He entered spring training with back pain and, despite making significant improvements as Opening Day neared, he clearly was not completely out of the woods. His will likely be a tenuous situation and even when he does return, fantasy owners should keep a backup stashed on their bench.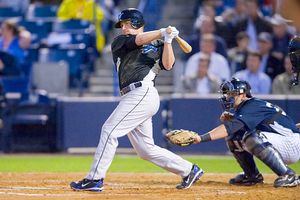 Jeff Griffith/US PresswireAaron Hill's attempt to match his 36 homers from 2009 has taken a short break.
Aaron Hill, 2B, Toronto Blue Jays (15-day DL, retroactive to April 6):
Hill was placed on the DL because of a strained right hamstring, but according to ESPN reports, Hill indicated that if it were a different point in the season he "could" play. While acknowledging that his hamstring was tender enough to keep him from going at full speed, Hill, who ran the bases Monday before game time, did not seem overly concerned about his injury. At this point, it appears Hill will come off the DL when eligible next week.
There's every reason for the team to err on the side of caution with this one. A mild hamstring strain can certainly benefit from a little extra rest. Aggravating it by pushing too fast can just as easily turn a mild ailment into a season-compromising injury. The good news for Hill owners is that the conservative approach taken by the team here may pay off down the road.
Mark Ellis, 2B, Oakland A's:
Another second baseman, another hamstring injury. Ellis was hurt Sunday trying to beat out a grounder in the eighth inning. Soreness in his left hamstring kept him out of Monday's game.
On the plus side, Ellis himself said he expected to be out for only "a couple of days." According to Susan Slusser of the San Francisco Chronicle, Ellis reports that the hamstring is feeling better and he could return to the lineup Thursday. On the minus side, Ellis had some hamstring issues during the spring as well, so fantasy owners should be mindful that this may not be the last of it.
Jayson Werth, OF, Philadelphia Phillies:
There were a couple of minor injuries this week that struck outfielders (more listed below). Werth injured his left hip running out of the batter's box in the fourth inning on Monday. According to the Philadelphia Inquirer, Werth said his removal from the game was precautionary. He added that he expected to miss only a few days, calling the injury "no big deal."
So far Werth's assessment appears accurate in that he is expected back in the regular lineup Thursday following a pinch hitting appearance Wednesday. The Phillies are hoping that one player to the DL this week is enough.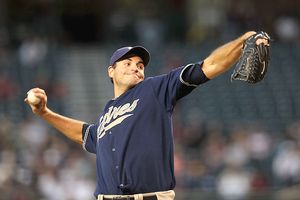 Christian Petersen/Getty ImagesChris Young is back on the disabled list, but don't be alarmed by the move.
Chris Young, SP, San Diego Padres (15-day DL, retroactive to 4/7):
Before fantasy owners start griping that this is the injury-prone Chris Young from years past, take a deep breath and remember that not all DL stints are created equal.
Remember, Young is coming off offseason surgery to debride the labrum in his throwing shoulder. He had an uneventful rehab and steady return to throwing, and had a successful first outing in the Padres' home opener. After that game, Young felt some discomfort and was sensible enough to recognize that he did not need to push it now. As he pointed out, these mini-setbacks typically happen during spring training but his just happened a little further into his throwing progression.
Caution in the early season could well be the difference in keeping Young on the mound more than off it this year. He expects to be ready to take his turn in the rotation when eligible.
Brian Fuentes, RP, Los Angeles Angels (15-day DL, retroactive to 4/6):
This is one of those situations where the date is important. Although the move was announced Wednesday, it has been made retroactive to eight days prior. Fuentes, who has been placed on the DL because of a back strain, is eligible to return next week. The Angels can't be especially concerned about Fuentes' injury given the retroactive date but likely feel he will benefit from a few more days off.
Fernando Rodney
is the closer in the interim but it sounds as if the team does not anticipate that lasting long.
Mike Gonzalez
, RP, Baltimore Orioles (15-day DL, retroactive to 4/10): Gonzalez has had a rough start to 2010; the Orioles decided Wednesday to place him on the DL. After an up-and-down spring training Gonzalez struggled early in the season, picking up a pair of blown saves. Now we learn that he has a shoulder strain. While the seriousness of his current injury is unclear, it's worth noting that Gonzalez dealt with issues in his back this spring that seemed to impact his velocity. The hope is that he has not suffered an injury as a result of some compensatory adjustments. His status is worth watching.
Extras
•
Boston Red Sox
outfielder
Jacoby Ellsbury
dodged a bullet -- but not teammate Adrian Beltre's knee -- Sunday. The collision was enough to take Ellsbury's breath away and he ended up with a rib contusion but fortunately no fractures. Lingering soreness has caused him to miss a few days but he should be able to avoid a trip to the DL.
•
Colorado Rockies
outfielder
Carlos Gonzalez
is another player dealing with "tightness" in his hamstring, leaving Sunday's game early after feeling the discomfort in his left hamstring. He has not played in the two games since. According to The Denver Post, Gonzalez was available only for emergency situations, as he could still not run the bases effectively. While so far it appears that he will avoid the DL, there are no guarantees as to when he may return to the starting lineup.
• The
Seattle Mariners
'
Cliff Lee
is hoping he will debut for his new team in early May. Lee has thrown a couple of bullpen sessions where he has looked strong and been pain-free. The next goal is a simulated game late this week. He will still need to build up his arm endurance, but so far, so good.
• Los Angeles Angels pitcher
Scott Kazmir
, who started the season on the DL with a mild hamstring strain, is expected to start Thursday against the
New York Yankees
. Nothing like jumping in feetfirst.
From my mailbag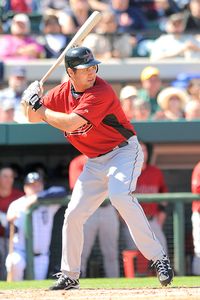 Mark Cunningham/Getty ImagesLance Berkman's return is still up in the air, as are his stats when he returns.
Luke (Monroe, Conn.):
Hi Stephania, I'm trying to decide if
Lance Berkman
is just dead weight, even on my DL. I am in a 10-team mixed league with 2 DL slots, and right now I am carrying Berkman and
Erik Bedard
on my DL with
Ted Lilly
occupying a bench spot even though he is on the DL. My staff is good enough that I can get by with Lilly on the bench for a few weeks, but the more I read about Berkman, the more it seems to me like he is not going to be nearly the player he has been for his career, and maybe not even the player he was last year. ... What kind of player to you project Berkman to be this year, assuming he comes back fully healthy and has no complications? In other words, best case scenario? If he's anything less than a 25-HR, 100-RBI guy, I doubt he's worth my bench spot since I don't have anywhere to play him full time.
Stephania Bell:
You are certainly right about there being a lot of questions about Berkman, given the start to his season. This week there were some encouraging signs in that he has made some progress with his activity. After having persistent issues with fluid in his left knee following March arthroscopic surgery (which required having his knee drained multiple times), Berkman was able to begin some light running Monday. The key to him returning next week will be whether the swelling stays down as he continues to increase his activity. And that's a big if ...
Your question is a tough one because I'm not convinced his return will be completely smooth. While there may not be any obvious outward signs of trouble once he is able to get back in the lineup, he could be in a situation where the team opts to rest him more frequently to protect the knee. He may also have less power at the plate initially if his leg strength is not 100 percent. He may be well enough to play but it still may take him time to perform like the Lance Berkman you drafted. I'm not convinced he'll reach the targets you've set for him, so you may want to re-evaluate your bench spots.
If you have any other injury questions you want answered in the blog, drop a note in
my mailbag
, or stop by my Tuesday chats.
May, 6, 2008
5/06/08
11:04
AM ET
By
Stephania Bell, ESPN.com
| ESPN.com
Jimmy Rollins, SS, Phillies:
Rollins appears to be making progress with his sprained ankle. Rollins went 4-for-4 in an extended spring training game Monday and in an Associated Press report, he indicated that the ankle feels about 90 percent. It is worth noting that Rollins' self-rating is based on his level of confidence that he can do anything he wants without worrying about his ankle. To that end, Rollins, whose real and fantasy values are both linked to his speed around the bases, reported that he felt good the first time he turned the corners. The second time rounding the bases, he said he felt a little "twinge" but could still "kick it in coming around to score." Rollins will play again Tuesday and hopes to rejoin the team Thursday or Friday. Although the Phillies are anxious to have him return, they are adamant that they do not want him to return until he is 100 percent, because they do not want to risk a setback. Given the attention Rollins is paying to exactly how the ankle feels turning corners and cutting laterally, and given the Phillies' insistence that they only want him at full throttle, it appears he will be ready to go full bore when he does rejoin the team. In any event, it looks as if there is a good chance he returns within a week, so fantasy owners check your lineups.
Mike Lowell, 3B, Red Sox:
Welcome back! Lowell, who has missed the majority of the season thus far with a sprained left thumb, had a nice outing Monday night, hitting his first home run and knocking in two runs. He looks to be fully recovered.
John Lackey, SP, Angels:
The Angels' ace is continuing to progress in his rehab starts as he works his way back from a triceps strain suffered during spring training. The Los Angeles Times reports that Lackey will make a Friday start in an extended spring training game and is then expected to rejoin the Angels' rotation for a May 14 or 15 start.
And now for some not-so-good news ...
[+] Enlarge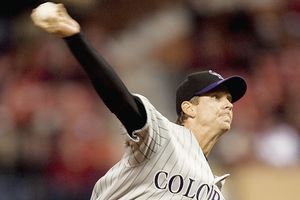 Dilip Vishwanat/Getty ImagesKip Wells has had his share of problems with his throwing arm in recent years.
Kip Wells, RP, Rockies:
Wells is scheduled for surgery Tuesday to address blood clots in his right (throwing) hand. This is not your usual pitcher's ailment, but it is not the first time Wells has faced problems of this nature. According to the Denver Post, in 2006 Wells, then with the
Pittsburgh Pirates
, underwent surgery to address a blocked artery in his right arm. He also had a carpal tunnel release (a surgery performed to relieve pressure on the wrist's median nerve, which provides input to the thumb and second and third fingers) in 2004. It now appears that the prior clot was not an isolated incident, and understanding the reason for these clots is one of the goals for Wells' surgeon, who performed the 2006 surgery as well. Rockies head athletic trainer Keith Dugger told The Associated Press that the clots are most likely "coming from the shoulder" and establishing whether there is indeed a connection between these incidents is one of the things Wells' surgeon will attempt to evaluate. Blood clots can be caused by a variety of means, so determining the origin is not as easy as it might sound. Although it is not exactly commonplace, the condition can sometimes develop in throwers as a result of compression on circulatory tissues either under a rib or between well-developed muscles in the upper extremity. Symptoms can range from pain to numbness and tingling to coldness in the arm or hand. There are several throwers who have had procedures to address blood clots in their throwing arms, including fellow Rockies pitcher
Aaron Cook
and Detroit's
Kenny Rogers
. At this point, there is no timetable for his return because the Rockies are focused on Wells regaining his overall health first and foremost. Stay tuned.
Brandon Moss, OF, Red Sox:
Moss was having some persistent abdominal discomfort Saturday, and the team wisely chose to send him to get it checked out at a hospital. Good thing, since he ended up on the receiving end of an emergency appendectomy. The good news with this type of procedure is that once the appendix is removed, assuming the procedure is uncomplicated, healing is relatively quick and it is not the type of injury in which one has to worry about recurrence. Moss was released from the hospital the day after surgery and although he can expect some soreness from the incision sites and the soft tissue healing for a few days, it is possible that he can be doing some light activity within a week. According to a Boston Globe report, Moss will remain home for about 10 days and will then head to Fort Myers to proceed with his rehabilitation. Many people return to work within about two weeks following such a procedure, but most of those folks do not have to leap, dive, sprint and swing a bat as part of their regular work duties. Given that Moss needs to be able to do all of those things as an outfielder, his return to work will likely take an additional week or two.
Martin Prado, 2B, Braves:
Prado slid right into a thumb ligament injury Sunday, one that will likely keep him out for six to eight weeks. Prado was injured on a head-first slide when his thumb smashed directly into the base, according to the Atlanta Journal-Constitution. Thumb ligament injuries require extensive time to allow the ligaments to heal sufficiently so that the athlete can adequately grip the ball and the bat, without residual pain or instability. Prado had been ably filling the utility infielder role, but ultimately that job is likely to go to
Omar Infante
when he is eligible to come off the disabled list. Infante has been out with a broken bone in his left hand that required surgery, but is set to begin a rehab assignment soon and could return within a month or so.
John Bale, SP, Royals:
Here's a tip. Punching a door with your pitching hand does not accelerate your return from the disabled list. Bale, who had been out since April 15 because of dead-arm symptoms in his throwing arm, is acutely aware of this fact since he broke a bone in his hand Friday night. The Kansas City Star reports that Bale was apparently frustrated by the time it was taking his shoulder to recover and took that frustration out on his hotel door (the team was in Cleveland for a weekend series). Oddly enough, Bale had an encouraging throwing session on Friday and looked to be nearing a return to the team. The Star suggests that part of Bale's frustration may have stemmed from the fact that he was possibly looking at relief duty when he returned, given the recent performance of rookie
Luke Hochevar
. A remorseful Bale told the Star on Monday that it will now be another four to six weeks before he can resume throwing. Although the fracture has only been described as being on the side of Bale's left hand, it is most often the metacarpal bones, the long bones between the wrist and the fingers that form the knuckle at their base, that are fractured with punches as the knuckle absorbs the majority of the impact. Regaining mobility in that joint will be Bale's primary goal once the fracture heals and he is likely looking at two months before he could reasonably rejoin the team. On the bright side, at least Bale's shoulder will get some additional rest during his downtime.
Your questions
John (Atlanta):
Is there any hope for
Peter Moylan
's elbow, or is he down for the count with TJ surgery?
Bell:
Sadly, but not unexpectedly, it appears that Moylan is headed for the surgery. Initially, he was somewhat optimistic because he had some good throwing sessions, but when he tried to throw from a mound Saturday, he had to stop after only seven pitches because of discomfort in his elbow. He has a significant spur in his elbow that is affecting his ulnar collateral ligament (the ligament reinforcing the inner aspect of the joint) and surgery appears to be on the horizon (Moylan was recently transferred to the 60-day DL). The Braves' bullpen has certainly been dealt its share of challenges, and Moylan can be expected to be out for 12 to 16 months after surgery to complete his extensive rehabilitation.
April, 12, 2008
4/12/08
1:19
PM ET
By
Stephania Bell, ESPN.com
| ESPN.com
Wow! The hits just keep on coming. And I'm not talking about offensive power, at least not on any of my fantasy teams. I'm talking about the hits teams are taking, real and fantasy, as a result of injury early in the season. Is there any team that has not succumbed to the injury bug yet this year? Not as far as I can tell. Some seem to be particularly unlucky, but maybe teams like the Angels and the Rays are just getting all of their injuries out of the way early. No doubt that's what they are hoping is the case. I'm just the messenger. Let's take a closer look.
[+] Enlarge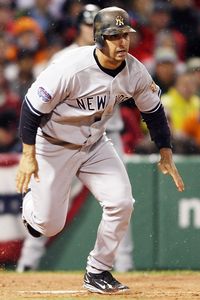 Elsa/Getty ImagesPosada at least can hit right now.
Jorge Posada, C, New York Yankees:
"Dead arm" sounds like a scary condition. But don't let it scare you. I actually wrote about this in our fantasy draft kit and described it as a condition that most often affects pitchers, which is still true. Certainly a catcher is throwing the ball fairly frequently during the course of a game and is subject to suffering from this ailment as well. Posada, who himself said on the Yankees' official Web site that he felt as if his arm was "dead," indicated that he has suffered from this condition in the past, including earlier this year in spring training. The issue is one of fatigue, and the complaint most often, as was the case with Posada, is an inability to throw because the arm feels weak, not painful. Recovery is fairly quick, and usually simply requires a few days of rest. An MRI was reassuring in that it reportedly showed no structural damage, and Posada already has returned to the lineup as a designated hitter. The Yankees likely will give Posada some more time before he resumes throwing, primarily to ensure that this does not turn into something more serious.
Mike Lowell, 3B, Boston Red Sox:
Lowell is now a member of the disabled list thanks to a sprained left thumb sustained Wednesday while fielding a ball. The injury is to his non-throwing hand, but nonetheless, he needs to be able to get his hand into his glove, and needs to grip a bat effectively, both of which would be limited by pain and swelling. Lowell admitted that the thumb felt worse the day after the injury than he initially thought it would, and the team placed him in a thumb splint to help rest the joint and the soft tissue around it. The time frame for Lowell ranges from two to four weeks, and the variability in an athlete's response to swelling and functionality after a hand injury makes it difficult to be more precise. Keep in mind that it is not just the ability to return to play, but the ability to be productive that usually takes a bit longer with these cases.
Matt Garza, SP, Tampa Bay Rays:
The Rays are hoping ace
Scott Kazmir
is on the mend in short order because they just placed another teammate on the disabled list. Garza left Tuesday night's game with what the team is referring to as "radial nerve irritation." Garza reportedly told the team that he was experiencing numbness in his right hand and had trouble gripping the ball. The radial nerve travels through the back of the upper arm and across the top of the forearm toward the hand. Overstretching of the nerve, or tightness of the muscles through which it passes, can cause irritation, and in Garza's case, there may have been some of both. Garza has had discomfort of this type before but, as he told the St. Petersburg Times, he always has been able to pitch through it. Many pitchers are tight in their forearm musculature, especially because it is well-developed. Interestingly, during Tuesday night's outing, Garza fielded a ground ball hit back his way, and in the process fell forward such that his right wrist got folded up underneath him. It just so happens that this is exactly the position that could place an excessive stretch on the radial nerve. Although we can't say for certain, Garza did exit the game shortly thereafter, complaining of discomfort and demonstrating a lack of ball control. A combination of tight musculature, and a quick abnormal stretch, could very easily provoke symptoms similar to what Garza described. The team has indicated that Garza will not be allowed to throw for several days in order to let the inflammation settle, and then he will be re-evaluated in two weeks. Since Garza has had similar symptoms in the past, the Rays no doubt want to be sure that this does not become severe and chronic. Translation: Extra rest if he requires it. Assuming no setbacks in his rehabilitation, Garza likely will return in late April or early May.
Justin Duchscherer, SP, Oakland Athletics:
First Harden (out on the disabled list with what is now being called a subscapularis strain), then Duchscherer. The Athletics must be wondering what they need to do to catch a health break for their starting rotation. Duchscherer felt a pull in his right biceps during Friday night's game, a particularly unfortunate circumstance because he had been pitching well. An MRI confirmed the presence of inflammation at the biceps, which surprised Duchscherer because he had described the pain as "mild," according to the Athletics' official Web site. The A's, however have learned to take no chances where their starters are concerned, and decided to rest Duchscherer a bit longer by placing him on the disabled list. The biceps is especially important in the pitcher's anatomy because it attaches to the labrum. A pitcher's torn labrum most often requires surgery, and that would spell an end to a season. Resting him and quieting the biceps now may go a long way toward preserving his throwing arm, so the move is completely reasonable. The good news? Duchscherer has already thrown from 80 feet without experiencing pain and will be eligible to return April 20, assuming he continues to progress well.
[+] Enlarge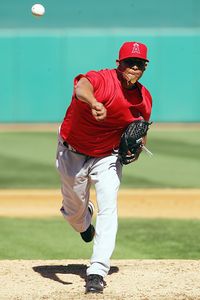 Jeff Gross/Getty ImagesK-Rod has been KO'd by some weak ankles.
Francisco Rodriguez, RP, Los Angeles Angels:
As if the Angels needed another injury in the pitching department. The latest Halo to suffer a setback is K-Rod, he of the not one, but two, bad ankles. Rodriguez had trouble with his left ankle last year after contending with a crumbly pitcher's mound. Apparently, according to a report in the Los Angeles Times, the ankle continued to bother him during the winter, although the Angels insist he had no trouble with it during spring training. Saturday, however, Rodriguez twisted the right ankle coming down the dugout steps, and it continued to bother him Monday. An MRI revealed no major soft tissue injury (ligament or tendon) which provided a bit of a silver lining, but nonetheless, with his ankles as sore as they were, the Angels wanted Rodriguez to rest for a few days.
The concern here is that the ankles, which each provide a full weight bearing base of support for Rodriguez at different points in his pitching motion, must be strong for him to pitch effectively. As manager Mike Scioscia told the Los Angeles Times, "We don't want to put him at any undue risk." The concern becomes that Rodriguez could injure himself further, and in a worst case scenario could injure his throwing arm if either ankle gives out on him while pitching. The hope at this point is that after a few days rest, Rodriguez will be able to throw a bullpen, or perhaps even make a game appearance this weekend. It is of concern, however, that the left ankle has some lingering symptoms from last season, and fantasy owners should consider that this may be the type of thing to crop up again during the season.
Rafael Soriano, RP, Atlanta Braves:
Soriano experienced some elbow soreness after pitching last weekend, and the Braves wasted no time moving him to the disabled list. One of the reasons the decision was made to impose a period of forced rest on Soriano is that he had similar symptoms during spring training. Soriano's symptoms are actually above the elbow, near where the triceps muscle (large muscle on the back of the arm) attaches. The team is calling Soriano's condition elbow tendinitis according to the Atlanta Journal-Constitution, and it sounds as if this muscle group could be the culprit. Soriano has had his share of elbow woes, having undergone Tommy John (ulnar collateral ligament reconstruction) surgery and missing most of 2004 and all of 2005 as a result. The good news here is that Soriano's discomfort does not appear to be located near the area of reconstruction, and tendinitis issues are much likelier to resolve than ligament sprains or joint problems at the elbow. It sounds as though the Braves are taking a cautious approach with their closer, which will no doubt benefit him and the team in the long run. Soriano will be out until at least April 22, but the hope is that this will not be a season-long problem.
In brief
Dontrelle Willis, SP, Detroit Tigers:
Willis, who had a walk-filled first outing to start the season, was hoping to right the ship Friday. That was not to be. Despite the best efforts of the Chicago grounds crew, rain in the area may have contributed to a slippery mound. Willis started by walking leadoff batter
Carlos Quentin
, then slipped on the mound while facing the second batter,
Orlando Cabrera
. Willis' front leg stretched out in front of him as he transferred his weight during ball release, forcing his right knee into hyperextension. Willis reached for the back of his leg in obvious discomfort. Although Willis remained in the game through Cabrera's at-bat (another walk), he clearly appeared to be struggling as he faced the next batter,
Jim Thome
. Willis was removed from the game, and we will now wait to see what the future holds for him.
Derek Jeter, SS, New York Yankees:
Jeter has not played this week since straining his quadriceps muscle. There is still a chance that he could make an appearance this weekend, but according to the Hartford Courant, manager
Joe Girardi
says that is "doubtful," meaning Jeter could sit out until next week. Despite the enticement of the Yankees-Red Sox rivalry, it is important that Jeter's minor strain does not become major, and the team will exercise patience.
Jimmy Rollins, SS, Philadelphia Phillies:
All good things must come to an end. And so it goes with Rollins' streak of 230 consecutive games played. Rollins sprained his ankle on Tuesday night when making a directional change to get back to second base. Rollins has been out of the starting lineup for three straight games, but it does not appear that this injury will send him to the disabled list. According to Rollins in a quote on the Phillies' official Web site, the ankle bothers him when going "left to right," and that is a big part of his defensive game. Don't be surprised if he makes an appearance this weekend, but check the lineups daily, as the team could decide to hold him out until Tuesday if cutting remains a problem.
Francisco Liriano and Kevin Slowey, SP, Minnesota Twins:
Finally, there is some good news to report: The return of Liriano has arrived! The Minnesota Star Tribune is reporting that Liriano will start Sunday for the Twins in place of the injured Kevin Slowey, who is being placed on the disabled list with soreness in his biceps. Liriano, who will make his major league return after undergoing Tommy John surgery in 2006, has struggled somewhat in the minors. It is normal for pitchers to take some time to regain their velocity and command after this procedure, so his struggles are not a concern from a health perspective. And just wait until he gets more time under his belt. By July, Liriano's numbers should be on the upswing. Meanwhile, Slowey, who left his first start with pain in his biceps, is improving, although he is still experiencing some lingering soreness. This downtime will give Slowey an opportunity to recover fully, and it helps make room for Liriano.
I know. I know. It appears never-ending. Where there are sports, there are bound to be injuries. And so it will go throughout the season. Keep checking back, and we'll keep updating you. Right here at ESPN.com. On Fantasy Insider (ESPNews, 11 a.m. EST). On Fantasy Focus (ESPN Radio, 9 p.m. EST). And wherever else those injury nuggets crop up. Have a good weekend, and may your fantasy teams go injury-free!