Stephania Bell:

Tommy John surgery
March, 4, 2014
3/04/14
10:50
AM ET
On March 1, the Minnesota Twins announced that star infield prospect Miguel Sano would undergo Tommy John surgery to reconstruct a torn ulnar collateral ligament (UCL) in his right (throwing) elbow.
[+] Enlarge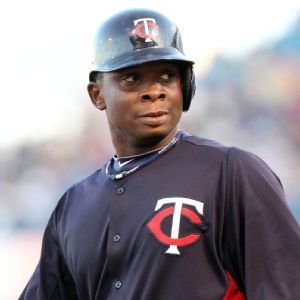 Kim Klement/USA TODAY SportsMiguel Sano hit 35 homers in the minors last season and was Keith Law's No. 8 prospect overall entering spring training.
Sano initially experienced pain in the elbow last October while playing in the Dominican Winter League and an evaluation revealed a partial tear. After consultation with the team's medical staff coupled with a second opinion from Dr. James Andrews, Sano underwent a period of rest and rehabilitation. However, when the symptoms resurfaced during spring training, the decision was made to proceed with surgery. According to the Minneapolis Star Tribune, Sano is expected to undergo surgery within the next two weeks. Dr. David Altchek, team physician for the New York Mets, will perform the procedure at the Hospital for Special Surgery in New York.
Tommy John surgery is nothing new in baseball, but it is far more common in pitchers than position players. In fact, according to a recent survey of major league players who had undergone the procedure, only 17 percent were non-pitchers. Of all the infielders responding to the survey, less than 5 percent had a reconstructed UCL. In other words, the injury is not common in this demographic. Considering Sano is so young in his professional career, it begs the question as to why his ligament failed. While there is no way of knowing what all the contributing variables might be (including Sano's specific medical history), most young position players who sustain such an injury have spent a fair amount of time pitching somewhere along the way.
The good news is that the success rate for the procedure remains high and, for position players, the recovery time is considerably shorter. Pitchers spend months re-introducing their body to the throwing motion and helping the arm adapt to various pitches, particularly breaking balls; position players do not have the same demands on their arm. As for the effects on a hitter, there is no data to suggest that reconstruction of the UCL has any impact on power, which is good news for Sano, the player ESPN.com's Keith Law labeled "the best pure offensive prospect in the minors." The biggest challenge in returning to full game play for a non-pitcher usually comes with making hard defensive throws, such as across the body from third to first.
As for Sano's timetable, the typical recovery period for a position player ranges from eight to 12 months, compared to the 12 to 16 months usually required for a pitcher. If all goes well, Sano could begin hitting approximately 16 weeks post-surgery and he should have no trouble being ready for next spring. In fact, he could be ready sooner if there are no setbacks. With that in mind, the Twins are leaving open the possibility that Sano could serve as a DH in the latter part of the minor league season, allowing him to continue to develop his hitting.
The bottom line is while this injury represents a temporary setback for Sano and for those who were looking forward to seeing him play, it should be viewed as just that, temporary. As they say, good things come to those who wait.
August, 27, 2013
8/27/13
4:45
PM ET
The New York Mets certainly have had their share of discouraging news recently.

Third baseman and face of the franchise David Wright suffered a significant right hamstring injury in early August. Although he is working diligently to return, it is far from a foregone conclusion that he will.

Closer Bobby Parnell has been dealing with a herniated disk in his neck since July, and he is still weighing whether to undergo season-ending surgery.

Now add ace Matt Harvey to the list. He was diagnosed with a partial tear of his right ulnar collateral ligament (UCL) and is on the disabled list. The bigger question is whether he will stay on the DL through 2014, a likely outcome should he require Tommy John surgery.
[+] Enlarge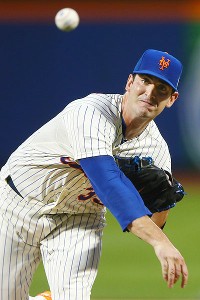 AP Photo/ElsaMatt Harvey could undergo Tommy John surgery but has yet to make a decision on what to do with his injured elbow.
The surgery has become so familiar that most know what is reasonable to expect following the procedure. Major league pitchers typically take a year to return to competition after undergoing a deliberate rehab process, although that timetable can vary by weeks or even months in either direction, depending on the individual.

When a pitcher suffers a blowout injury (actually not that common), the decision for surgery is fairly easy to make. More often, however, the picture is clouded by inconsistency in terms of both pain and function, along with incomplete damage to the ligament itself. In Harvey's case, he was diagnosed with a partial tear of the ligament, and he noted when speaking to reporters after receiving the news that his pain primarily has been in the forearm. He seemed surprised to learn the ligament was involved.
While some are suggesting he should waste no time and go immediately to surgery, the decision to wait and re-evaluate in a few weeks is completely justified. First, it's likely that the majority of major league pitchers who are considered "healthy" when it comes to their elbows have some type of compromise of their UCL, simply based on the stresses placed on them.

The Mets may have a previous MRI of Harvey's elbow with which to compare the latest -- and this could indicate whether this indeed is a new finding -- but in the absence of a recent test, it's hard to know just how acute this partial tear is. If the damage is not necessarily new (or significantly different) and Harvey has been pitching as well as he has this season, why not see if this is just an episode of inflammation that might respond to conservative treatment?
Additionally, given the time of the calendar year, there is really no harm in waiting an additional few weeks. Harvey likely would miss most, if not all, of the 2014 season if he were to undergo surgery this week. Four to six additional weeks is not going to cost much, if anything in terms of his in-season availability.

Also, as I wrote in a piece on Tommy John surgery this spring: This is not a procedure one enters into lightly given the intensive recovery time. One of the reasons a trial of conservative therapy is typically the first option when there is a suspected UCL tear (beyond the obvious scenario where the athlete's injury was mild and he recovers enough to return to play), is to validate for all involved the need for surgical repair.
At the end of the day, it would not be a surprise if Harvey ends up requiring reconstructive surgery on his elbow. He would not be the first pitcher with a partial tear whose elbow simply reached the point of not allowing him to throw effectively, even if the pain itself was not an impediment. But the athlete deserves the opportunity to see for himself whether he really needs to lose a year of his career to surgery and rehab.

The good news is that the success rate following Tommy John surgery is generally very high, although as Arizona Diamondbacks pitcher Daniel Hudson can attest, after suffering a second tear just 11 months removed from the procedure, return is not guaranteed.

As Hudson posted on his Twitter feed when the Harvey news was announced, "Hoping Matt Harvey's injury doesn't require TJ… Wouldn't wish it on my worst enemy."
For all of the Mets fans and fantasy owners who are still trying to adjust to the devastating news, imagine how Harvey feels. Let's at least give him the opportunity to evaluate what his next steps will be.