SweetSpot:

Half full/half empty
November, 10, 2013
11/10/13
8:00
AM ET
After playing through a bad shoulder in 2012 and struggling through the worst season of his career,
Brian McCann
had surgery in the offseason, returning to the
Atlanta Braves
lineup in early May and producing a typically solid season, even making the All-Star team for the seventh time. He hit .256/.336/.461 with 20 home runs in 356 at-bats.
McCann enters free agency as a prized commodity -- a left-handed-hitting catcher with power and leadership skills (and he definitely plays the game the right way). The Braves have
Evan Gattis
and
Christian Bethancourt
, and with McCann expected to receive something in the range of five years and $90 million, they'll likely let him depart -- perhaps to the Red Sox or Yankees.
Half-full
McCann has seven 20-homer seasons; only six catchers have had more (
Mike Piazza
, Johnny Bench, Yogi Berra, Gary Carter, Carlton Fisk and
Jorge Posada
). He is entering his age-30 season, so he's young enough to produce several more and actually had the best home run ratio of his career with one every 17.8 at-bats in 2013. Particularly appealing is his ability to hit right-handed pitching, with a .512 slugging percentage against them in 2013 and .495 for his career.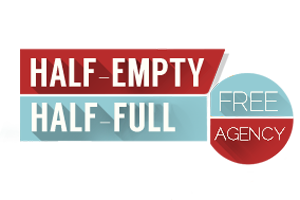 McCann hit .256, 21 points below his career average, but had the highest line-drive percentage of his career, meaning he probably hit into some bad luck in 2013. Defensively, his shoulder was fine and he threw out 24 percent of base stealers, matching his career percentage (league average is 28 percent).
But he gets his highest marks on defense for his ability to handle a pitching staff; he's a veteran of four playoff teams and has helped many of the young Braves pitchers develop, including
Julio Teheran
in 2013.
While people often point to Bench as a warning sign for catchers who age poorly, many catchers have played well into their late 30s. Posada is a pretty close match for McCann's skill set; he walked more but was the same .275-ish hitter with 20 to 25 home runs. Posada lasted until he was 39 and from 31 to 35 hit .287/.392/.494 (with one fluke .338 season in there) while averaging 23 home runs per season. That was worth 4.6 WAR per season. While McCann won't match Posada's on-base percentage, he should still be a valuable offensive contributor.
Fisk's offensive profile is an even better match for McCann, and Fisk played forever, having some of his best seasons in his mid-30s. Gary Carter had similar career totals as McCann through age 29; he was an MVP candidate through 32 before starting to decline at 33.
Maybe it's not fair to compare McCann to two Hall of Famers, but that's the kind of offensive profile he brings. Even if his arm goes at some point, his bat is good enough for first base or DH, lessening the risk of signing him to a long-term deal, especially for an American League team.
Half-empty
OK, here's Carter as a warning sign: .853 OPS at 30 and 31, .776 at 32, .682 at 33 and .659 at 34. He hit .183 at 35.
The truth is that McCann has caught a lot of games in the majors before age 30. Among those who played at least 75 percent of their games at catcher, McCann is 11th on the list of games played through age 29. Carter is actually one of the positive results. Bench? He had his last good year at 32. Ted Simmons? His career went south at 34. Bill Freehan? Last good year at 32. Lance Parrish is just below McCann on the games played list but most similar in career totals through age 29. He had a decent year at age 30 and a good one at 34 but was otherwise producing less than 2 WAR per season.
Ivan Rodriguez
had his last above-average offensive season at 32.

So there's a long of catchers who start declining around age 32. And for all his All-Star selections, McCann hasn't exactly been a superstar. He's been a 4-WAR player just twice, in 2006 and 2008, although it's possible the defensive metrics are missing some other positives he brings behind the plate. He's also one of the slowest players in the league, one reason he's never scored more than 68 runs and his doubles have gone from 42 to 35 to 25 to 19 to 14 to 13. He also hit .220/.296/.384 in the second half, which could just be a small sample thing, his shoulder weakening or something else.
The lure of a left-handed-hitting catcher is tempting, but in McCann's case, he's hardly a perfect package. Factor in his mediocre arm, poor speed, wear on his body and hitting skills that may be deteriorating other than his power and he's not a good bet to maintain his value for more than a few years. A five- or six-year deal seems pretty risky.
November, 9, 2013
11/09/13
8:23
AM ET
Last offseason, the Boston Red Sox had agreed to a three-year, $39 million contract with catcher/first baseman
Mike Napoli
, but a physical revealed a degenerative hip condition and the two sides eventually settled on a one-year deal. That contract worked out well: Napoli hit .259/.360/.482 with 23 home runs and 92 RBIs while playing in 139 games, and the Red Sox won the World Series.
So, Napoli enters the free-agent market again at age 32, coming off a better season than 2012, showing not only that his hip can withstand an entire season but also that he's a surprisingly good defender at first base. The Red Sox reportedly want him back, but other teams will be in pursuit.
Half-full
Napoli is one of the most consistent power hitters in the game, one of just 11 players with 20-plus home runs in each of the past six seasons. His batting averages fluctuate, but his ability to draw walks means he's going to give you an on-base percentage well above the league average. Although he no longer should be considered a catcher, his defense at first base was impressive, with plus-10 defensive runs saved, best among American League first basemen and fourth in the majors.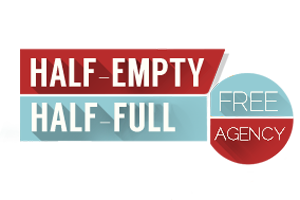 Although Napoli is viewed as a guy who mashes left-handed pitching, his platoon splits aren't actually that severe. In his career, he has a .908 OPS against left-handers, .840 against right-handers; in 2013, that split was .899 and .813. He crushes lefties and mashes righties and was worth 4.1 WAR in 2013.
For teams looking to sign Napoli to a three-year deal, what should they expect? One similar type of player was
Jim Thome
-- he was
better
than Napoli but, like Napoli, a "three true outcomes" kind of hitter -- walks, strikeouts and home runs. From 29 to 31, Thome averaged 5.9 WAR per season; from 32 to 34, he averaged 2.7, but that included one 54-game season because of injury. At 35, he had 4.9 WAR, so the average of his 32, 33 and 35 seasons was 4.3 WAR; he retained about 72 percent of his value. Napoli has averaged 3.7 WAR the past three seasons, so 72 percent of that is a 2.7 WAR player. That would be worth about $52 million on a three-year deal, making a three-year, $39 million deal a pretty safe investment.
Paul Konerko
is another best-case scenario, a right-handed hitting first baseman who hit .259/.351/.490 at age 31, a near-identical match for Napoli's 2013. Konerko averaged 2.5 WAR from 32 to 34 (with his fielding evaluated as worse than Napoli's).
You're not getting an MVP candidate or anything in Napoli, but you are getting a middle-of-the-order bat who is going to pop home runs, get on base, play better defense than expected and even serve as an emergency catcher if needed. For three or four years, he won't break your payroll.
Half-empty
A slow first baseman with a questionable health history entering his age-32 season and coming off a career-high strikeout rate? That sounds like a recipe for disaster.
Indeed, hidden in Napoli's superb 2013 season were some red flags. He struck out 187 times with a strikeout rate of 32.4 percent that was well above his career rate of 26.6 percent (when he had his monster 2011 season with the Rangers, he struck out less than 20 percent of the time). Napoli's BABIP was .367, despite which he hit just .259. His career BABIP is .310, so expect some regression in that area; if his strikeout rate remains high, his batting average could plummet back to the .227 he hit in 2012.

There are many more worst-case scenarios here than positive comps. You want a first baseman in his early 30s with health issues? I give you
Mo Vaughn
. A 31-year-old first baseman with power who strikes out excessively? How about
Richie Sexson
? He hit .264/.338/.504 with 34 home runs at age 31; he was out of baseball two years later. Or
Carlos Pena
, the AL home run leader at age 31 with 39: His strikeout and walk rates that year were both
better
than Napoli's 2013 figures, but, from 32 to 34, he hit .206 and was worth 1.7 WAR per season. Or
Ryan Howard
: He hit .253/.346/.488 at age 31 in 2011. What has he done the past two seasons?
Napoli has a skill set you like: power and walks. But he's the type of player who doesn't age well. Throw in his hip condition and he seems like a risky bet.
November, 8, 2013
11/08/13
9:30
AM ET
Let's continue our
half-full, half-empty series
by looking at
Shin-Soo Choo
, who had a big season for the Reds in 2013, hitting .285/.423/.462 with 21 home runs, 112 walks and 107 runs, ranking second in the National League in runs, walks and on-base percentage. Isn't that the definition of a great leadoff hitter?
He's 31 (32 next July) and while the Reds played him in center field, most teams will be looking at him as a corner outfielder.
Half-full
While Choo has enough power to hit lower in the order, he has thrived in the leadoff spot since moving there while with Cleveland during the 2012 season. Choo had a .432 OBP from the leadoff spot with the Reds, and among players who batted at least 200 times in the leadoff position in 2013 only
Matt Carpenter
and
Dexter Fowler
were also above .370; only nine all told were above .350.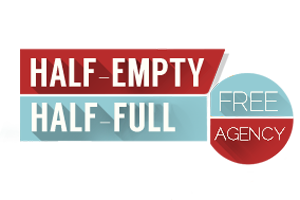 The thing to like about Choo is the broad range of skills: He's a .288 career hitter, draws walks, has some power (20-plus home runs three times), some speed (20-plus steals four times) and possesses an above-average throwing arm. His WAR in 2013 was 4.2 -- he's been as high as 6.0 with Cleveland -- but that was dragged down by subpar range in center field. Baseball Info Solutions credited him with -18 Defensive Runs Saved -- nearly two wins' worth of bad defense. Move him to a corner-outfield spot and his defensive numbers likely won't rate so poorly and his WAR should increase.
Choo's numbers weren't just a Cincinnati thing, either. He had a .399 OBP and 11 home runs on the road.
Here are a couple of similar players. Kirby Puckett played his age-29 and age-30 seasons in 1989 and 1990, in a similar run-scoring era. They aren't exact matches -- Puckett hit for a higher average but walked much less -- but had a similar all-around game with some power and some speed. Choo was worth 7.6 WAR the past two seasons, Puckett 7.7 at the same age. From 31 to 35 (until his career-ending eye injury), Puckett averaged 3.9 WAR per season, a stretch that included two strike-shortened seasons). If Choo can average 3.5 to 4.0 WAR per season over the next five years, you're looking at a dollar-per-win contract worth over $100 million.
Another best-case scenario:
Johnny Damon
. Again, not a perfect match, but a player with a similar broad range of skills. At ages 29 and 30, Damon was worth 7.7 WAR. From 31 to 35 he averaged 3.7 WAR per season. At 36, he left the Yankees and played with the Tigers, accumulating 3.0 WAR. Using those two examples, Choo looks like a good bet to have continued success during the five-year contract he'll likely receive.
Half-empty
Choo did have terrific season at the plate, but there were a few red flags in the numbers. He
did
benefit from Cincinnati, hitting .318 there as opposed to .251 on the road. His career-high OBP was also boosted by a couple of factors that may not be replicated: His walk rate spiked, from about 12 percent in his career to 15.7 percent; and he was hit by 26 pitches, most in the majors, after never having been hit more than 17 times in a season. It's certainly a skill he has, but the 26 number seems a little extreme.
Perhaps most importantly, Choo can't hit left-handers. He hit .215 with no home runs against them in 2013; his OBP was respectable against them thanks to 13 HBPs and a decent walk rate, but this is a player who arguably should be platooned. You want to pay $100 million for a platoon player?

Then there's his defense. He's no center fielder but his defensive metrics with the Indians in 2012 while playing right field weren't much better at -12 Defensive Runs Saved. It's possible that Choo just isn't a plus defender anywhere any longer, and imagine what he'll be at 34 or 35.
Examples of players to make you worry about Choo moving forward … how about
Garret Anderson
? He had a 7.8 WAR at 29 and 30; he averaged 1.5 WAR from 31 to 35. Or
J.D. Drew
. Like Choo, a balanced player who drew a lot of walks, signed with Boston as a free agent at the same age Choo is now. From 31 to 35 he averaged 2.3 WAR per season; not terrible, but not the All-Star-caliber player you want for $100 million.
Choo's ability to get on base probably means no contract will be a complete disaster assuming he stays reasonably healthy. But it's also likely 2013 was his career year at the plate and his declining defense could be a huge problem in a couple of years.
What do you think? Half-full or half-empty?
November, 7, 2013
11/07/13
9:43
AM ET
Robinson Cano
is clearly the best free agent available. The question: Will there be another team bidding against the Yankees? The Dodgers already signed Cuban infielder Alex Guerrero, and their next big contract is likely to be an extension for
Clayton Kershaw
. The Red Sox have
Dustin Pedroia
and the Phillies are locked into
Chase Utley
. The Tigers have an opening at second base, but if they do decide to hand out another eight-figure contract, it's more likely to go to
Max Scherzer
than Cano.
Who does that leave? One dark horse team: the Rangers. Yes, they're already overcrowded in the middle infield with
Ian Kinsler
,
Elvis Andrus
and
Jurickson Profar
, but they could sign the 31-year-old second baseman to add a needed left-handed bat, and then trade Kinsler and Profar to fill other holes. Texas has the money. With Nolan Ryan out of the picture, perhaps new controlling owner Ray Davis is looking to make a big splash.
Let's look at Cano from a half-full and half-empty perspective.
Half-full
I wrote about
Cano's free agency
back in September, comparing him to other great second basemen of recent vintage and how they fared from ages 31 to 35. Of course, a deal for Cano is likely longer than five years, but most of his value will come in those first five seasons.
From ages 28 to 30, Cano accumulated 20.7 WAR, nearly seven per season. Along with
Prince Fielder
, he's the most durable player in the game, having missed just 14 games over the past seven seasons. He has a nice all-around game, built around the ability to hit for average and power with above-average defense at second base. He doesn't strike out at an excessive rate. Cano has the attributes of a player who should age well, and his bat is strong enough that you can move him to third base or first base down the road if his range declines. It makes him less risky on a long-term deal than an injury-prone player such as
Josh Hamilton
, or a first baseman such as Fielder or
Albert Pujols
.
As for the other second basemen, they had a mixed bag of productivity, but the big positives to look at in this situation are Joe Morgan, who won back-to-back MVP Awards at 31 and 32, and
Jeff Kent
, a player more similar to Cano than Morgan, who had a strong run into his late 30s and won an MVP Award at 32.
Ignoring position, a very similar hitter to Cano is
Matt Holliday
. From 28 to 30, Cano hit .309/.371/.533, for an OPS+ of 142, while averaging 56 walks and 94 strikeouts per 162 games. From the same ages, Holliday hit .315/.397/.529, an OPS+ of 142, and averaged 77 walks and 108 strikeouts. (For Holliday, that span included one season in Colorado, one in Oakland/St. Louis and his first post-free-agent season with the Cardinals.)
From 31 to 33, Holliday has hit .297/.385/.503. Cano is a
more valuable
player than Holliday -- he plays a premium defensive position and plays it well -- but Holliday gives you a good idea that Cano should keep putting up big numbers as a hitter. A second baseman who can hit around .300 with 25 or so home runs for the next five years? Plus whatever he does after that? That's a $175 million package a team won't regret.
Half-empty
The half-empty approach is pretty easy: Roberto Alomar. His all-around game may have been even better than Cano's because his repertoire included speed. We all remember what happened to Alomar: He was still an MVP candidate at 33, hitting .336 with 20 home runs for Cleveland. At 34, he hit .266 with 11 home runs. At 35, he hit .258 with five home runs. At 36, he was done.
Do you want to spend $175 million for a guy who may only give you three great seasons?

Durability is also no guarantee of future success. Look at Pujols. He was only a year older than Cano when he hit free agency and had been a very durable player with the Cardinals. Since joining the Angels? Not so much. Or Cal Ripken. He won his second MVP Award at age 30. He remained durable, but from 31 to 35, he averaged 3.9 WAR per season -- good, certainly, but not great. Or Ryne Sandberg, another second baseman. From 28 to 30, he averaged nearly six WAR per season. He was great at 31 and 32. Like Cano, he played 155-plus games every year. But at 33, the injuries set in and he was never as productive again.
No matter how good the résumé looks, signing any player in his 30s to a huge, long-term contract is unlikely to pay dividends on the back end. Cano may be terrific for a couple seasons and that's it. Just ask the Angels how that Pujols deal is working out.
November, 6, 2013
11/06/13
10:15
AM ET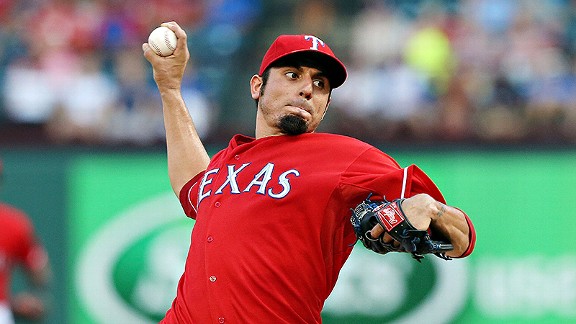 Layne Murdoch/Getty ImagesMatt Garza was 4-5 with a 4.38 ERA in 13 starts after being acquired by the Rangers in late July.
Let's do another half-full, half-empty, this time with pitcher
Matt Garza
. The soon-to-be 30-year-old right-hander is particularly attractive because, unlike
Ubaldo Jimenez
or
Ervin Santana
, he isn't tied to losing a draft pick if you sign him (players traded in the final year of their contract can't be given a qualifying offer). So even if Jimenez and Santana are regarded as superior pitchers, Garza is likely to receive a contract with more total value.
Half-full
The positives with Garza start with his stuff. He throws a moving two-seamer and averaged 93.0 mph on his fastball, cranking it up to 96 when he throws a four-seamer. He has a wipeout slider that opponents hit just .163 against, as well as a curveball and changeup, although he dumped the changeup for the most part in 2013, throwing it only 99 times in 24 starts.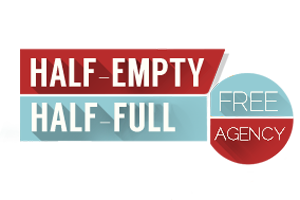 The whole package leads to pretty good swing-and-miss results. Among pitchers with at least 150 innings, Garza's strikeout rate of 20.9 percent in 2013 ranked 34th out of 96 pitchers, better than guys such as
Zack Greinke
,
John Lackey
,
James Shields
and
David Price
. Over the past three seasons, his strikeout rate is even a tick higher, at 22.4 percent. His control is more good than great, averaging 2.7 walks per nine innings over those three seasons, although that number improved a bit in 2013 to 2.4 walks per nine, leading to the best strikeout-to-walk ratio of his career.
Garza also has been consistent, posting an ERA under 4.00 each full season of his career. He did have a minor elbow issue in 2012 and a lat strain in 2013 that caused him to miss time, but neither injury is viewed as a concern.
One tantalizing comparison is
Anibal Sanchez
, who hit free agency last year in his age-29 season. Like Garza, Sanchez was always a pitcher with excellent stuff who had never quite put it all together. From 2009 to 2012, he had a 3.72 ERA, similar to Garza's 3.76 mark since 2008. With the Tigers in 2013, everything clicked for Sanchez and he led the AL with a 2.54 ERA.
Another comparable is
A.J. Burnett
, another pitcher with outstanding stuff who never quite put everything together because of command issues. I'm thinking of the Burnett of the past couple of seasons with the Pirates, away from the pressures of New York. But don't forget in 2009 with the Yankees, Burnett posted a career-best 4.4 WAR. Garza's career-high WAR is 3.5, with Tampa Bay in 2009, but like Burnett I wouldn't be surprised if he has his best seasons in his 30s.
A year ago, Sanchez received a five-year, $80 million deal from the Tigers. At the time, his career record was 48-51 with a 3.75 ERA. Garza is 67-67 with a 3.84 ERA. Don't be shocked when Garza receives a similar deal.
Half-empty
Here's the thing about Garza: A lot of people still remember that performance in the 2008 ALCS, when he twice beat the Red Sox, including a two-hit performance over seven innings in Game 7. That seemed to raise him in the eyes of both the public and within the game as the kind of pitcher who can front a rotation. The Cubs gave up a good package of prospects to acquire him and then the Rangers gave up a good prospect in
Mike Olt
just to rent Garza for two months.
But really, what is he? He's still a pitcher with a 3.84 career ERA and 108 ERA+. That's more No. 3 starter than top-of-the-rotation material. Sure, he has good stuff, but he also pitches up in the strike zone too often and gives up a too many home runs. We saw that bite him when he went over to the Rangers and allowed 12 home runs in just 84 1/3 innings, leading to a 4.38 ERA in the 13 starts he made with the Texas.
Those two months represent the risks with Garza: He spent his early years in Tampa Bay, a good pitcher's park with a good defense behind him. He went over to the National League where he faced DH-less lineups and, guess what, his strikeout rate spiked up a bit. He went back to the American League and his ERA shot up. His best season ERA-wise came in 2011 with the Cubs, with a 3.32 figure, but that also was the one season he didn't give up home runs, only 14 in 198 innings. He allowed home runs on 7.7 percent of his fly balls but he has been over 10 percent every other season since 2009.

No, rather than Anibal Sanchez you may be getting somebody like
Brett Myers
. In 2010 with the Astros -- at age 29 -- Myers went 14-8 with a 3.14 ERA. Since then Myers has gone 10-25 with a 4.46 ERA. OK, he didn't have Garza's stuff. How about
Josh Beckett
? Through age 29 he had a 3.79 ERA, ace-level stuff, some big postseason wins. Since turning 30, he's 26-32 with a 4.33 ERA. Remember, Garza is coming off two seasons of injuries, and even if they're considered minor, injuries are injuries.
Gil Meche
is another example that betting on any pitcher to remain healthy is risky. Meche led the league with 34 starts in his age 28 and 29 seasons, putting together good seasons for bad Kansas City teams. He made only 32 more starts after turning 30.
You want to bet on a 30-year-old pitcher to stay healthy for five years? Good luck.
November, 4, 2013
11/04/13
10:55
PM ET
For teams looking to sign
Jacoby Ellsbury
to a long-term contract -- and Buster Olney suggests that it will be at least
a $100 million long-term contract
-- the risks are obvious: Ellsbury played just 74 games in 2012 and 18 games in 2010. Between those two injury-plagued seasons, however, he had an MVP-caliber year in 2011, powered by a career-high 32 home runs, and an excellent 2013 season, ranking 11th among American League position players with 5.8 wins above replacement.
Ellsbury turned 30 in September, and his 2013 season seems a pretty good match for his ability: He hit .298/.355/.426 compared to career averages of .297/.350/.426. With the Red Sox possibly set on giving the center-field job in 2014 to
Jackie Bradley Jr
., Ellsbury is one of the most attractive free agents this offseason.
Let's look at the glass-half-full and glass-half-empty scenarios for Ellsbury's future.
Half-full
The positive outlook is that when relatively healthy, as he was in 2011 and 2013, Ellsbury has been one of the best players in the league. Even dismissing his power surge in 2011 as a fluke, he maintained a high level of value in 2013 thanks to solid on-base skills, moderate power (48 extra-base hits) and the dimensions his speed brings: defense and baserunning. He stole 52 of 56 bases, leading the AL in steals, and ranked second overall in the majors to
Elvis Andrus
in overall baserunning value (plus-9 runs). Defensively, he ranked fourth in the majors among center fielders in
defensive runs saved
with 13.
Historically, speed players age well. Even if Ellsbury loses a step over the next five years, he'll be an above-average baserunner. Think of a guy like
Ichiro Suzuki
, who was able to hold on to a regular job at age 39. Because of his speed, Ellsbury should continue to be an above-average center fielder for at least a few more years; again, if he loses a little speed, he should be fast enough to hold down center field through age 34.
That's an important consideration, because not many players can play regularly in center field past their early 30s. In the past 10 seasons, for example, just 14 players played 100-plus games in center field at age 33 or older, and at least a few of those should not have been out there (
Ken Griffey Jr
.,
Bernie Williams
).
Torii Hunter
moved to right field during his age-34 season.
Carlos Beltran
moved to right field at 34. But Ellsbury is faster than any of those players were.
The other thing to like about Ellsbury is that he's not a big strikeout guy, whiffing 92 times in 636 plate appearances in 2013, or 14.5 percent of the time. That's not necessarily impressive -- it ranked 43rd among 140 regulars -- but it's not excessive. That puts Ellsbury in a different light from another speedster like
Michael Bourn
, who fanned in 22 percent of his PAs in 2012. He hit the free-agent market at the same age as Ellsbury and eventually signed with Cleveland; his
wOBA
fell from .326 to .300. As a higher-strikeout guy, there's less margin for error for a player like Bourn.
A glass-half-full comp would be a speed player with moderate power, a guy like
Kenny Lofton
who averaged 4.4 WAR per season from ages 30 to 34. From a cost-per-win value, if we estimate that one win on the free agent goes for about $5.5 million -- as many sabermetricians do -- that means 21 wins would be worth about $115 million, making that five-year, $100 million contract a pretty reasonable estimate for Ellsbury.
Half-empty
Aside from the obvious injury, the half-empty approach looks something like this. Here are the 10 players over the past 25 years who accumulated the most WAR from ages 30 to 34 while playing at least 75 percent of their games in center field:
Jim Edmonds
, 2000-2004: 31.8
Kenny Lofton, 1997-2001: 21.6
Bernie Williams, 1999-2003: 21.4
Torii Hunter, 2006-2010: 18.8
Mike Cameron
, 2003-2007: 15.6
Devon White
, 1993-1997: 14.3
Lance Johnson, 1994-1998: 14.2
Steve Finley
, 1995-1999: 13.6
Dave Henderson, 1989-1993: 13.2
It's not a bad list, although Edmonds certainly wasn't a similar player to Ellsbury and Williams was a far superior offensive player. Guys like Cameron and White were elite center fielders who still maintained a lot of defensive value as they aged; Ellsbury is good, but probably not considered in their class. Overall, however, it's not exactly a list makes you scream $100 million player.
The point: Although Lofton is a nice comparison, the odds are that Ellsbury won't accumulate that kind of value over the next five years. More likely, we're looking at a Lance Johnson kind of curve: good player, but not a great one.
Another comparison:
Marquis Grissom
. He was a very good player in his 20s, averaging 4.3 WAR from age 25 to 29 (which included two strike-shortened seasons). Like Ellsbury, he played a good center field (four Gold Gloves) and could run (as many as 78 steals). Also like Ellsbury, he didn't walk a whole lot. But at age 30, his speed appeared to vanish. His defense declined, he didn't run as much, and his batting average and OBP plummeted. From ages 30 to 34 he was worth 1.1 WAR -- total. He was traded three times.

Because Ellsbury relies on batting average to generate his above-average on-base percentage, if he becomes a .270 hitter instead of a .297 hitter, his OBP will drop accordingly and his value will decline.
There are other risk factors as well. Ellsbury has always had a potent lineup behind him. How much as that helped him? He's hit 20 points higher at Fenway in his career (.308 to .288). And even in 2013 he missed 28 games, so durability remains a big issue.
What do you think? Half-full or half-empty?