Is Wrigley Field a dump? Vote!
June, 15, 2011
6/15/11
6:20
PM ET
OK, it's been all over the news this week: Is Wrigley Field a dump?
After Peter Gammons referred to Wrigley as such (and Ozzie Guillen responded in general agreement), Chicago Sun-Times
columnist Rick Morrissey wrote
that he had called Wrigley a dump back in 2004.
Morrissey writes that the tide is changing in Chicago. Fans are turning against the ballpark. I think they've already turned against the team. (The Cubs themselves seem more
concerned with the goat
than the ballpark.)
Me? I'll take a neutral stance, although a friend of mine who once lived down the street from the old ballpark did compare Wrigley to a smelly, disgusting, beat-up, uncomfortable frat house couch.
What do you think? Check out the gallery below and vote in the poll.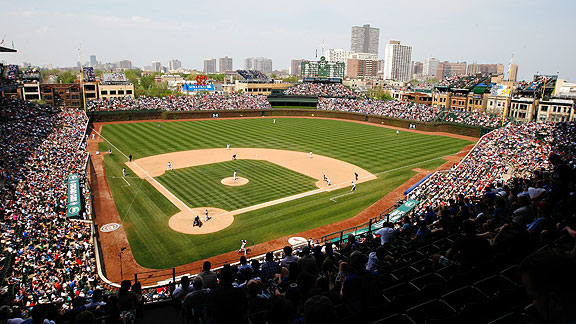 Scott Boehm/Getty ImagesWrigley Field was built in 1914 for $250,000 for the Chicago Whales of the Federal League.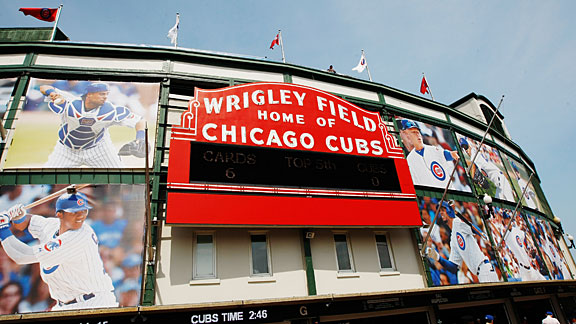 Scott Boehm/Getty ImagesThe outside of Wrigley Field with its famous red marquee.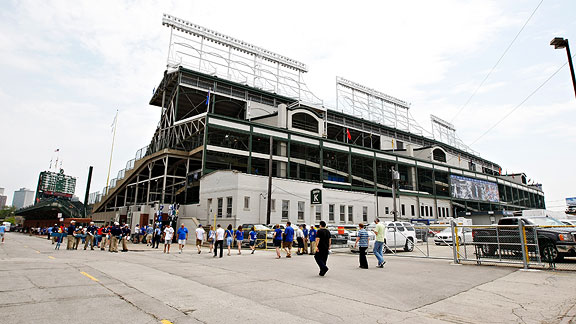 Scott Boehm/Getty ImagesLet's say Wrigley is a little smaller in stature than, say, the new Yankee Stadium.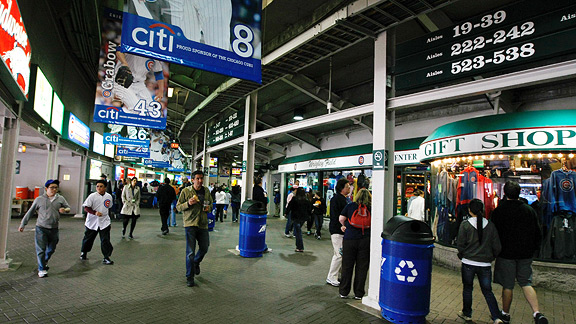 Scott Boehm/Getty ImagesA view of the interior concourse at Wrigley.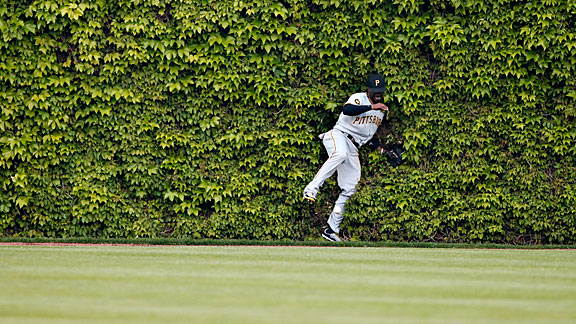 Joe Robbins/Getty ImagesThe ivy was planted in 1937 by Bill Veeck Sr., taking an idea from Donie Bush Stadium in Indianapolis.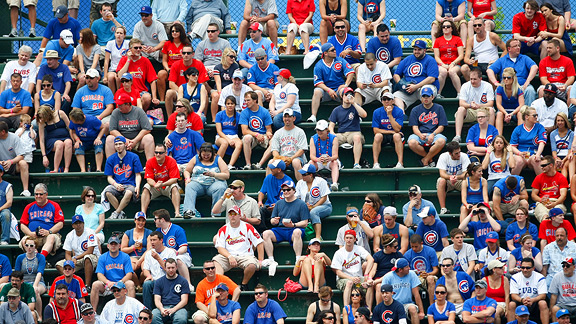 Scott Boehm/Getty ImagesA day in the bleachers ... is it the ultimate baseball experience?