Will Marlins' unis rank among worst ever?
November, 11, 2011
11/11/11
5:53
PM ET
The big announcement Friday night at 9 p.m. ET ... no, not the Marlins signing
Jose Reyes
(although you never know), but the renamed
Miami Marlins
officially unveiling their new uniforms. If
these leaked photos prove accurate
, the Marlins will continue to get more negative feedback. Orange tops? A weird ranbow logo? Black caps? It all seems like a bad mish-mash of ideas to me.
It made me think of some of the worst uniforms in baseball history. That's a long list, of course, but here are the first five that popped into my mind -- with apologies to the late 1970s Pirates, the various brown hues of the Padres, the '69 Seattle Pilots (
or at least their cap
), the "SOX" jerseys of the '80 White Sox and countless others. (Discuss your favorite bad uniforms below!)
1971-72 Orioles all-orange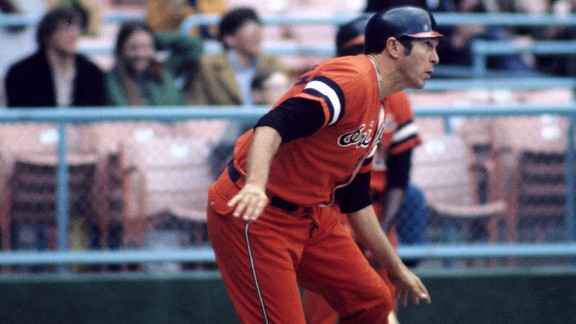 Tony Tomsic/Getty ImagesBrooks Robinson and the Orioles wore these as an alternate home jersey in 1971 and 1972.
The story has it the Orioles purchased these all-orange jerseys from Brooks Robinson's sporting goods company. (Courtesy of Uni Watch, here's a
photo of Robinson at his store
in 1969.) The Orioles wore replica versions of the jerseys in a 2010 game.
Buck Showalter apparently wasn't a fan
. Can't say I blame him.
---
1975-77 Indians all-red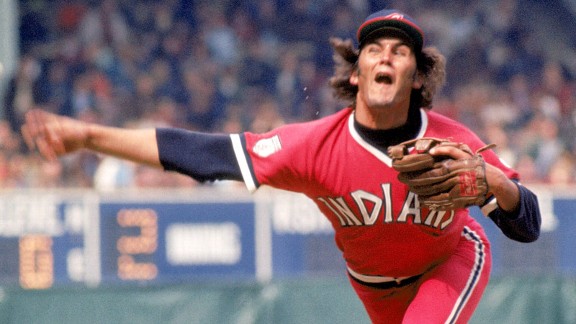 Tony Tomsic/Getty ImagesTwo bad mistakes the Indians made: All-red uniforms and trading Dennis Eckersley.
There isn't much to say except you gotta love the '70s. Poor Boog Powell had to suffer through wearing both the all-orange and the all-red.
---
1976 White Sox shorts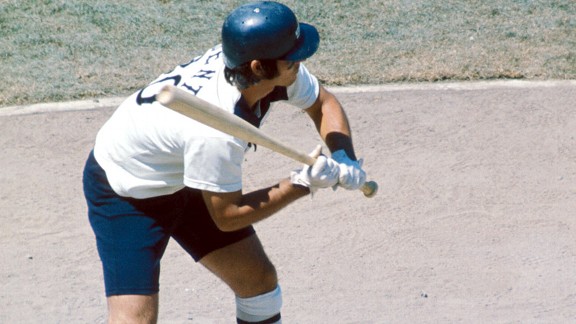 Cliff Welch/Icon SMI Bucky Dent and the White Sox played three games in shorts in 1976.
Bill Veeck somehow cobbled together enough nickels to purchase the downtrodden White Sox in 1976. One of his publicity stunts was to wear shorts -- which the White Sox did for three games that August. With collars as well. Here's a
history of those uniforms
and what the players thought of wearing them.
---
1975-1986 Astros rainbows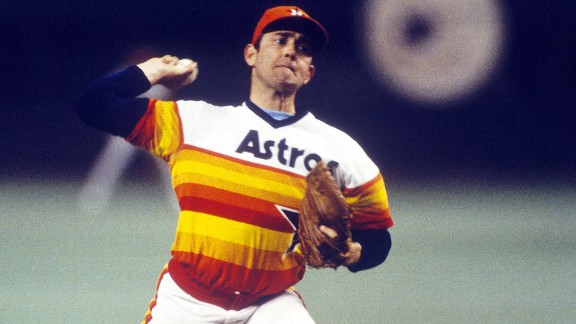 Focus On Sport/Getty ImagesEven Nolan Ryan looked a little goofy in those Astros rainbow jerseys.
Some fans love 'em, some fans hate 'em. Either way, you knew you were watching an Astros game.
---
1994-95 Mariners teal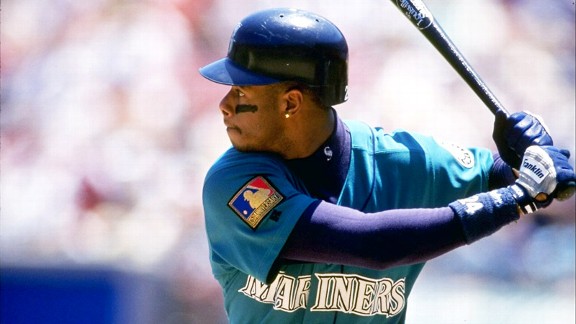 Jed Jacobsohn/Getty ImagesKen Griffey Jr.'s swing was sweet; the teal jerseys were not.
Here's the thing: Teal is an ugly color. Somehow, it became hot in the mid-'90s. The Mariners tried to capitalize on the craze with an alternate teal jersey. Trust me: It looked much worse in person than it does in this photo. Plus, whenever us Mariners fans look back at our 1995 highlight video, we're stuck with images of teal. Yuck.