SweetSpot:

Marissa Miller
May, 12, 2011
5/12/11
6:02
PM ET
By now you've probably seen the
hug heard 'round the world
between Albert Pujols and Cubs general manager Jim Hendry. However, Major League Baseball has rules against tampering with free agents -- and also frowns upon fraternization between opposing clubs. Frankly, I don't quite get the uproar. After all, baseball has a long and storied history of hugging.
Albert Pujols and Barack Obama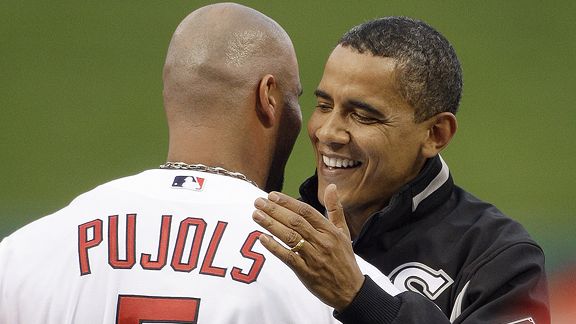 AP Photo/Morry GashSorry, Cubs fans, you really think Pujols wants to sign with the Cubs? Looks like he may be a White Sox fan to me.
Barry Bonds and Albert Pujols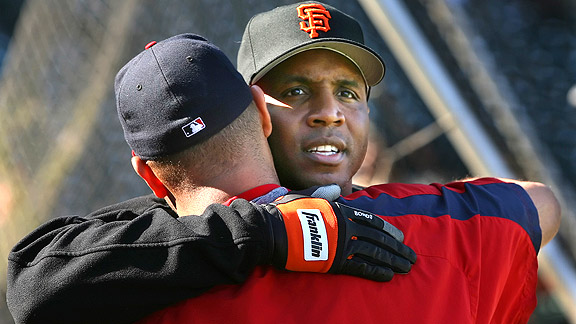 AP Photo/Dino VournasThat's Pujols and the all-time home run king embracing. Maybe Barry told him about the time he left small-market Pittsburgh for a bigger market in San Francisco. At least, let's hope that's all they talked about.
Derek Jeter and Alex Rodriguez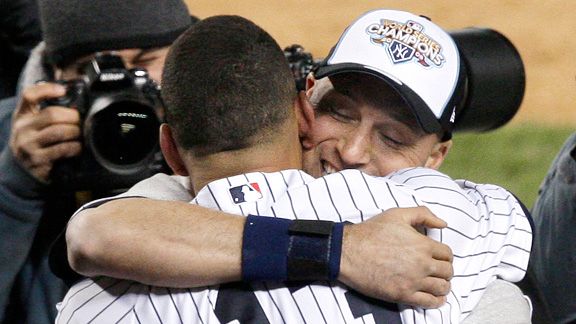 AP Photo/Julie JacobsonWho says The Captain and A-Rod don't get along? They look like best friends to me.
Joe Torre and Manny Ramirez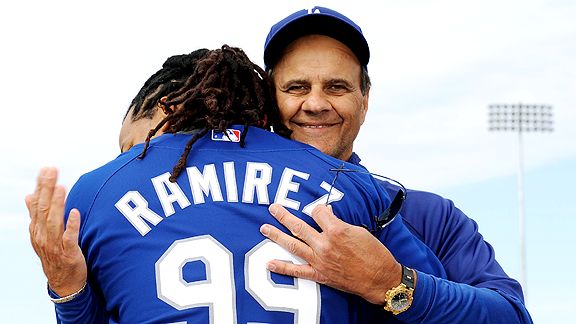 Kevork Djansezian/Getty ImagesTorre certainly symbolized the new breed of manager. Can you imagine Earl Weaver or Billy Martin hugging their players?
David Ortiz and Bernie Williams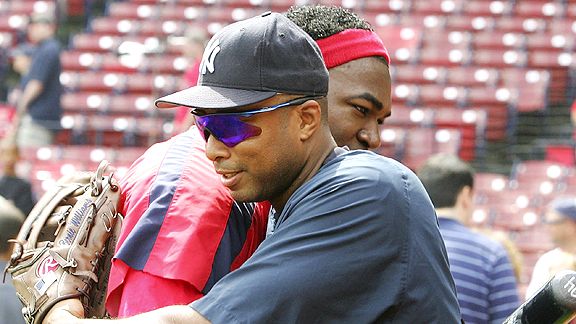 Jim McIsaac/Getty ImagesPersonally, I find the idea of Red Sox and Yankees hugging revolting. Why didn't MLB suspend both of these guys?
Marisa Miller and Lou Seal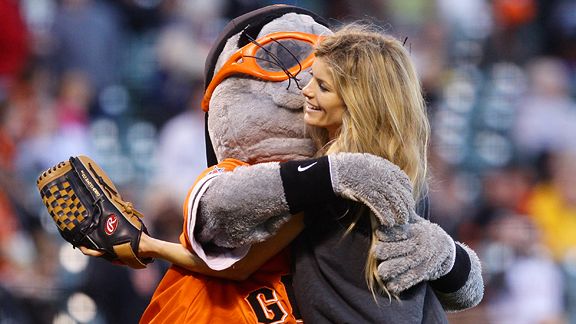 Ezra Shaw/Getty ImagesIf you ask me, the Giants' mascot got a little too close to the supermodel. Not that we blame him.
Mark McGwire and Sammy Sosa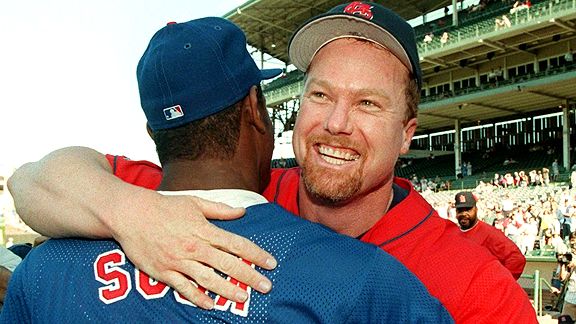 AFP/Getty ImagesWhatever happened to these guys?
Reggie Jackson and Billy Martin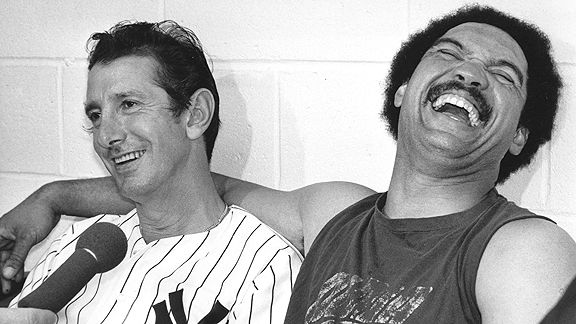 AP PhotoAlmost a hug. C'mon, Billy, you can do it. There you go, I see a little smile ...
Babe Ruth and Lou Gehrig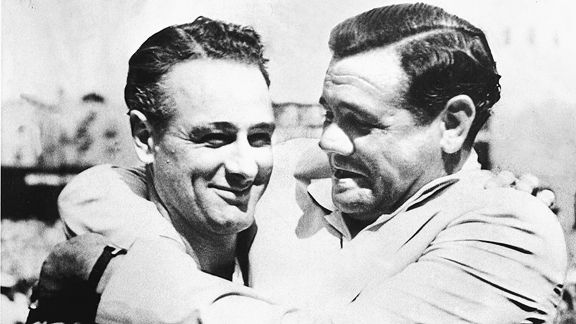 AP PhotoBefore Babe Ruth, there were no hugs. He invented the baseball hug. He had the biggest hugs of all time. Nobody hugged 'em like the Babe. He once called his own hug.
Anna Kournikova and Brian Giles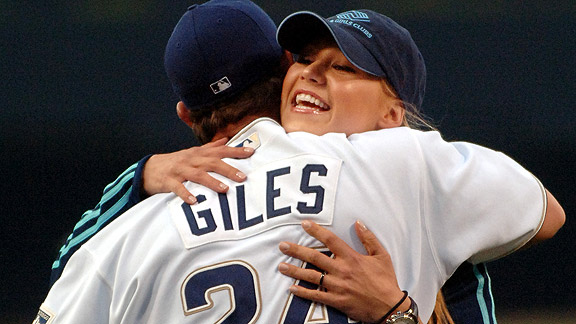 AP Photo/Denis PoroyThe highlight of Giles' career, other than playing with the Pirates.
Chicago Cubs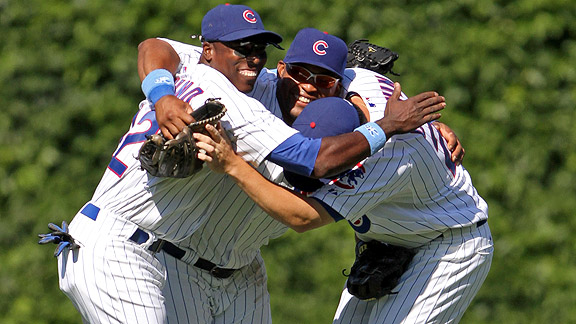 AP Photo/Charles CherneyHow are the Cubs ever going to win with an attitude like that? This is
serious
business, not a playground.
Hugs for everyone!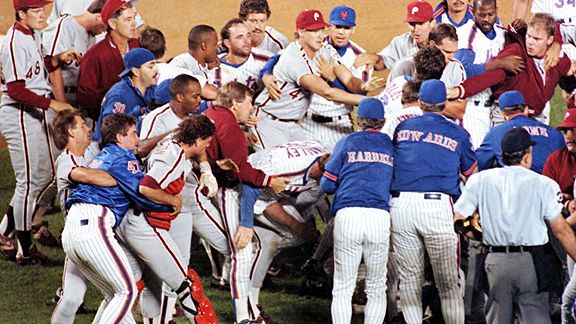 AP Photo/Ron FrehmThey don't call Philadelphia the City of Brotherly Love for nothing. They even love the Mets!
Follow David on Twitter: @dschoenfield. Follow the SweetSpot blog: @espn_sweet_spot.