November, 6, 2014
Nov 6
6:08
PM ET
This past postseason, we all marveled at the dominance of that Kansas City relief trio of
Kelvin Herrera
,
Wade Davis
and
Greg Holland
. During the regular season, the three combined for a 1.28 ERA and other sick numbers.
Forty years ago, there was another dominant reliever: Dodgers right-hander Mike Marshall became the first relief pitcher to win the Cy Young Award and put together one of most unique and wonderful seasons in major league history. The most astonishing number for Marshall that season: He threw 208 innings in relief -- or more than Herrera, Davis and Holland combined.
He went 15-12 with 21 saves and a 2.42 ERA while appearing in 106 games as the Dodgers won the NL West. The appearances and innings remain records for a relief pitcher. Marshall certainly impressed the baseball writers at the time: He picked up 17 of the 24 first-place votes in the Cy Young voting, beating out teammate Andy Messersmith, who went 20-6 with a 2.59 ERA in 292 innings. Marshall finished third in the MVP balloting behind Steve Garvey and Lou Brock.
Basically, Dodgers manager Walter Alston went to Marshall whenever the game was close -- and sometimes when it wasn't. Based on the score when he entered the game, here's when he was used most often:
Game tied: 23 appearances
Down 1 run: 16 appearances
Up 1 run: 13 appearances
Up 2 runs: 14 appearances
Up 5+ runs: 11 appearances
Up 3 runs: 10 appearances
Up 4 runs: 10 appearances
Down 2 runs: 7 appearances
Down 3 runs: 2 appearances
He most often entered in the eighth inning (44 times) but entered in the sixth 14 times. Usually when he entered he went the rest of the way as he finished 83 games. He pitched at least three innings in 22 games and posted a 1.25 ERA over those 79.1 innings.
Marshall threw a fastball and slider but eventually perfected a screwball -- and those in the game always considered him a bit of screwball. Or "eccentric." When he was a member of the expansion Seattle Pilots in 1969, Jim Bouton chronicled Marshall's clashes with management. (Marshall has a Ph.D. in kinesiology and he teaches a pitching technique that he has
argued would help eliminate arm injuries
.)
Before the 1974 season, Marshall had considered retiring to finish his Ph.D. He had pitched for the Expos in 1973, finishing second in the Cy Young voting and fifth in the MVP voting when he pitched 179 innings with 31 saves. But he had criticized a couple of teammates and, combined with the retirement threat, that was enough for the Expos to trade him to the Dodgers for Willie Davis, a 34-year-old outfielder. The Dodgers won the pennant while the Expos floundered.
Marshall wasn't the only reliever in 1974 to carry a workload we would now consider unfathomable. John Hiller of the Tigers went 17-14 with 13 saves while pitching 150 innings in relief. He wasn't used as often as Marshall -- he pitched in 59 games -- but went for longer stints. Steve Foucault of the Rangers pitched 144.1 innings, Cincinnati's Pedro Borbon threw 139, Terry Forster of the White Sox pitched 133 and 22 relievers in all tossed at least 90 innings. In 2014, only
Carlos Torres
and
Dellin Betances
pitched 90 innings in relief and only two other relievers tossed as many as 80 innings.
The difference is this allowed teams to focus more innings on fewer pitchers. The Dodgers had eight pitchers throw 96 percent of their innings.
As for Marshall, a Sports Illustrated article from May 1975 quotes from a lecture he delivered at Michigan State about proper pitching technique:
"You can see how clean my elbow joint is compared to his garbage dump," fumed Marshall. "This obviously shows that pitching in 106 games last season didn't damage my elbow because I had a good structure to begin with."
His workload would decrease in 1975 -- he pitched 58 games and 109 innings, although he missed most of May and all of September. I couldn't find a reason for the missed time, although he apparently had back issues his entire career that eventually required disk surgery.
This 1979 feature
in Sports Illustrated -- he had big comeback that year with the Twins after his back surgery -- quotes Marshall talking about the 1974 season:
"That entire year was not a joy for me," he says. His displeasure was soon apparent, and he quickly developed a reputation as the game's resident curmudgeon. On the most public-relations-oriented team in any sport, on a team where dissension--until last year's Garvey-Sutton contretemps--had been kept undercover, on a team where a smile is always an umbrella, Marshall greeted the public and the press with all of the bonhomie of the Ayatollah Khomeini. Marshall concedes that conditions were just right for a banner season. The Dodgers could score runs, their starting pitchers usually required help in the late innings, and the weather at Dodger Stadium was ideal for a pitcher. He will say today with a straight face that he should have had a better year. The Dodger fielders, he says, regarded his suggestions on where they should play the hitters as gross impertinence. The responsibility, he says, should not have been his in the first place, but Manager Walter Alston's. For all of their hailfellow facade, says Marshall, the Dodgers were a team divided into cliques, none of which he was invited to join. The Los Angeles press was mocking and negative, and if there is anything that discombobulates the sobersided Marshall, it is the thought that someone somewhere might be laughing at him. Even Vin Scully, the sainted broadcaster, "laughed at, not with, people," in Marshall's sour opinion. Finally, the culture shock of Tinseltown was more than his Midwestern soul could bear.
Anyway, relief pitchers continued to carry big workloads for several more seasons, but nothing approaching Marshall's 209 innings. Bob Stanley pitched 168 innings in 1982, Mark Eichhorn 157 in 1986. The last 125-inning relief seasons were Jim Acker in 1989 and Duane Ward in 1990.
Scott Sullivan
of the Reds topped 100 innings each season from 1998 to 2001.
Scott Proctor
of the Yankees, in 2006, was the last reliever to top 100 innings, when Joe Torre ran him into the ground.
One reason guys like Herrera, Davis and Holland are so good? They come in for one inning and throw gas and often have the next day off.
We won't ever get back to 1974 levels again. Forty years later, Marshall's season seems just as impressive as it did then.
June, 15, 2012
6/15/12
11:25
AM ET
How did we get here?
No, I don't mean "What's on the other side of the universe?" kind of here.
How did we get
here
?
June 8: The Mariners lead the Dodgers 1-0 in the eighth inning. They're working on a combined no-hitter, but the Dodgers have runners at second and third with one out. With the game on the line, Mariners manager Eric Wedge brings in Brandon League, the team's former closer, who had recently been demoted for pitching poorly. League does escape the jam, and closer Tom Wilhelmsen completes the no-hitter. Still, League has to get the game's biggest outs, not Wilhelmsen.

June 10: The Phillies lose 5-4 to the Orioles in 10 innings. It is the Phillies' seventh walk-off loss of the season. Closer Jonathan Papelbon, signed to a $50 million contract in the offseason, does not appear in any of those defeats.

June 12: The Braves lead the Yankees 4-0 in the eighth inning with one out and one on. Left-handed reliever Jonny Venters, who has struggled all season, gives up a hit and a walk to load the bases for Alex Rodriguez, who lines a game-tying home run. Two batters later, Nick Swisher hits a two-run homer off Cory Gearrin. The Braves lose 6-4. Closer Craig Kimbrel never gets in the game.
So what happened? How did we reach this juncture where managers are willing to lose games without using their best and often highly paid relief pitchers? Where they will use inferior relievers in crucial situations late in the game or refuse to use a dominant closer like Kimbrel unless it's the ninth inning?
Let us skip over Firpo Marberry and Hoyt Wilhelm and Dick Radatz and others and begin in the 1970s. By 1970, the percentage of complete games had fallen dramatically. In 1950, 40 percent of all games were complete games; in 1970, 22 percent. As managers required more innings from relievers, most teams turned to a relief ace in the late innings. They were called firemen back then because they often came in with runners on base and were asked to put out fires. The term seems as antiquated now as wool uniforms.
The best ones -- Mike Marshall most famously -- pitched a lot of innings. He pitched 208 1/3 innings in 106 games for the Dodgers in 1974, winning 15 games and the Cy Young Award. He pitched 163 innings in 1973, 142 2/3 in 1979. Marshall is the extreme example, but there were others: Bill Campbell pitched 167 2/3 innings for the 1976 Twins and went 17-5. John Hiller pitched 150 innings for the Tigers in 1974. Jim Kern had a monster season for the Rangers in 1979, going 13-5 with a 1.57 ERA while throwing 143 innings in relief. And, of course, there were Goose Gossage, who topped 130 innings three times as a reliever in the decade, and Rollie Fingers, who averaged 123 innings per season from 1972 to 1978.
The workloads couldn't continue. A lot of the firemen were breaking down. They weren't pitching as well in subsequent seasons. Kern, in 1980, went 3-11 with a 4.83 ERA. Campbell signed a big free-agent contract with the Red Sox in 1977, pitched 140 innings and then spent much of the next four years on the disabled list. A pitcher named Ken Sanders saved 31 games for the Brewers in 1971 while pitching 136 1/3 innings. He was never as good again.
Here's a quick study. From 1970 to 1979, there were 74 seasons in which a pitcher saved 20-plus games, including 47 in which the reliever pitched at least 100 innings. Leaving out three seasons when Gossage, Wilbur Wood and Terry Forster worked as starters the following year, here's how those 44 relievers fared the next season:
Year 1: 5,507 1/3 IP, 4,527 H, 1,894 BB, 4,153 SO, 2.49 ERA
Year 2: 4,316 IP, 4,037 H, 1,562 BB, 2,982 SO, 3.20 ERA
Those aren't 44 different relievers. The study includes multiple seasons from the likes of Gossage, Fingers, Marshall, Sparky Lyle and others. Still, collectively they weren't pitching as well or as many innings; their arms couldn't handle the workload.
As managers began to understand this, something else happened.
"For once, it is absolutely clear who caused baseball history to turn," wrote Bill James in "The Bill James Guide to Baseball Managers." "It was Bruce Sutter."
[+] Enlarge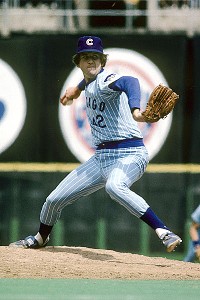 Focus on Sport/Getty ImagesBruce Sutter had 100 career saves of 2+ innings.
James points out how Sutter and his split-fingered fastball dominated the National League early in the season in both 1977 and 1978. By June 28, 1977, Sutter had appeared in 37 games, pitched 66 2/3 innings and owned a 0.68 ERA. In 1978, he had a 1.42 ERA on June 26. But in '77, he got hurt; in '78, he tired in the second half, losing five games in September. What to do?
As James writes, "Herman Franks was his manager, and Franks hit on a solution. In 1979, he announced, Sutter would be used
only
to protect a lead."
In 1979, Sutter saved 37 games, one short of the then-record, and won the NL Cy Young Award. Two important notes, however, related to this: 1) Although it's true that managers did start emphasizing save situations more, there wasn't necessarily an immediate flip in reliever workloads; 2) Sutter himself actually didn't pitch less. In 1978, he pitched 98 2/3 innings; in 1979, he pitched 101 2/3. Franks was fired, but in 1980 Sutter threw 102 1/3 innings. In 1984, then with the Cardinals, he pitched 122 1/3.
As for the workloads in general, here's one way to look at it:
1975-79, seasons with 20-plus saves, 120-plus innings: 15

1980-86 (1981 was the strike year), seasons with 20-plus saves, 120-plus innings: 15
Save totals
were
going up, however. From 1975 to 1979, there were eight seasons with 30-plus saves. From 1980 to 1986, there were 30. As James wrote in regard to using Sutter in save situations, "Within a very few years, this would become the standard definition of a closer's job."
However, we were still a long ways from 2012.
Aside from Sutter, there was something else going on here. I don't think other managers were just emulating Franks. Part of the tipping point is that relievers started winning Cy Young Awards and finishing high in the voting.
Sutter won in 1979. Fingers won the Cy Young and MVP in 1981. Detroit's Willie Hernandez won both awards in 1984. Dan Quisenberry never won but finished second twice and third two other years. Steve Bedrosian won the 1987 NL Cy Young after leading the league with 40 saves. I think it became natural for managers to believe that all these saves
were
increasingly valuable.
Hey, these guys are winning awards and getting all these accolades. We must be doing the right thing.
Back to James:
This is rather remarkable, isn't it? Nobody studies the issue, nobody explains or defends the strategy in any meaningful way, and there is no dramatic example of a team which adopts this strategy and comes out of nowhere to win a pennant. And yet, within a few years, every major league manager adopts the strategy. How can that happen?

Our language drives our thought.
The save rule. It had taken over.
We still had another tipping point, however. We needed Tony La Russa and Dennis Eckersley to get
here
.
* * * *
Eckersley came to the Oakland A's in 1987, acquired for nothing from the
Chicago Cubs
. He was a guy viewed as a washed-up veteran starter. In retrospect, he wasn't that old (32) and wasn't that washed up. He'd posted a 3.08 ERA in 1985, and while his ERA in 1986 was 4.57, he had the best control in the NL.
Still, La Russa and pitching coach Dave Duncan put him in the bullpen, using Eckersley as the long man with the possibility of starting down the road. He'd become the closer by the end of the year after Jay Howell got hurt and saved 16 games. The next season he transformed into the finger-pointing, long-haired, Hall of Fame Eck, the guy with the slingshot delivery and impeccable command.
Eck was phenomenal in 1988, saving 45 games with a 2.35 ERA. The only relievers who had saved at least 20 games with a lower WHIP had been Wilhelm in 1965 and Sutter in 1977. His 6.36 strikeouts for every walk was the fourth-best by a reliever with at least 50 innings, behind only Tom Morgan, Dick Hall and Eckersley's own 1987 season. The A's won 104 games.
But Eckersley didn't pitch 100 innings like Sutter or Gossage or Quisenberry. He pitched 72 2/3 innings. And had few decisions. He went 4-2. He was used even more discreetly than Sutter.
"La Russa and Duncan really understand how to use a bullpen," Eckersley told Sports Illustrated after that season. "I hardly ever warmed up without going in. I only pitched on back-to-back days a half-dozen times. I rarely worked more than two innings. I almost always started an inning."
Before Eckersley, most top closers were still being used on occasion during tie games and certainly before the ninth inning. For example, from 1980 through '88, 45 relievers saved 30 games. They averaged 13 decisions per season.
The pendulum had started to swing, but Eckersley put it in full motion. During his 1988-92 peak, he seemed unhittable. During those five years, he posted a 1.90 ERA and 0.79 WHIP. And he went 24-9 -- 6.6 decisions per year. He also maxed out at just 80 innings, in 1992, the year he won the Cy Young and MVP.
[+] Enlarge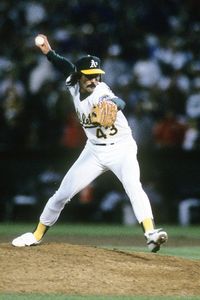 Focus on Sport/Getty ImagesFrom 1988 to 1992, Dennis Eckersley saved 220 games -- 77 were more than three outs and 28 were two innings.
Eckersley's numbers were so staggeringly efficient that every manager wanted his own Eck. And what better way to improve efficiency than to cut innings back even further?
The last closer with 120 innings? Roger McDowell of the 1986 Mets.
The last one with 100 innings? Danny Graves of the 1999 Reds.
The last one with 90 innings?
Ryan Dempster
of the 2004 Cubs.
Papelbon has never pitched 70 innings in a season.
Joe Nathan
has topped out at 72 as a closer. Wins and losses were now the work of the less expensive middle relievers. The save had become the manager's god. Innings were down, decisions were down ... but saves were up.
Relief pitcher seasons with at 15 saves and 15 decisions:
1970-79: 65
1980-89: 52
1990-99: 11
2000-06: 8
2007-11: 1 (Kevin Gregg with the 2008 Marlins)
So this is how we got to here. Where Phillies manager Charlie Manuel prefers pitchers other than his $50 million closer getting decisions. Where Papelbon will pitch with three-run leads but not in tie games.
Is this a more efficient use of relievers? Of course not. In "Baseball Between the Numbers," published in 2006, Keith Woolner studied the use of closers to determine more optimal usage strategies. Looking at the years 2000 to 2004, his models showed that three-quarters of teams could win more games, and that was without increasing the workload of the pitchers. "The average team would add about 1.6 wins," he wrote. "In the best case, a team could add more than 4.5 wins."
That study was done during the high-octane offensive era, but you get the idea: It's smarter to use a closer like Papelbon for four or five outs when necessary, or in tie games in the eighth or ninth inning, instead of just managing to the save statistic. If managers saved their closers for these more high-leverage situations --leaving the three-run leads to other relievers, for example -- teams would be better off.
The ironic part of all this? La Russa didn't save Eckersley just for the ninth inning. And he didn't use
just
Eckersley to close out games. When Eck saved 45 games in 1988, Rick Honeycutt also had seven saves, Eric Plunk had five, Gene Nelson and Greg Cadaret each had three. That was a pretty good bullpen, of course, but La Russa managed to maximize Eckersley's usage in the most crucial moments.
Most importantly, he wasn't just a one-inning closer. During that 1988-92 peak, Eckersley saved 220 games; 77 (35 percent) were more than three outs. He had eight two-inning saves in 1988 alone. Papelbon and Nathan each have one two-inning save in their careers. Of Papelbon's 236 career saves, 32 (14 percent) have been more than one inning. That's actually
high
for a modern closer, as Terry Francona frequently used him for four outs. Nathan has just 11 saves -- 4 percent of his career total -- of more than inning. Kimbrel already has 65 career saves -- none is more than one inning.
Part of what happened, besides managers reacting to the believed strict usage La Russa applied with Eckersley, is bullpens expanded to seven and eight relievers and managers had to figure out roles to actually keep all of them busy. It just became
easier
to essentially give specific innings to pitchers.
You're the seventh-inning guy. You're the eighth-inning guy. You're the closer.
It's easier, but not smarter. It ends up being about managing your team so one guy can rack up saves.
James wrote his essay in a book that came out in 1997. He expected things to change. "The plates will move again," he wrote. "The search for a static equilibrium in relief strategy will go on to its next phase, whatever that might be."
It's 15 years later. We're still waiting.