SweetSpot:

Orlando Hudson
January, 29, 2012
1/29/12
12:35
PM ET
By
Christina Kahrl
| ESPN.com
With all of this talking about
production up the middle
or
at the four corners
over the past 25 years, it might also be helpful to put this into perspective by asking: Who's average?
Here again, I'm indebted to
Clay Davenport's work
in creating Equivalent Average, as useful a tool for all-time performance on offense today as it was in the '90s. Sticking with the 2011 and following Clay's advice to cheat up a couple of points -- to avoid the impact of the real scrubs -- let's look at who set the bar for mediocrity at all eight regular positions in the field:
Catcher:
Rod Barajas
, .258 Equivalent Average (EqA). Sure, he struggles to get on base, but Barajas' modest pop at the plate -- delivering a .200 ISO last season -- and solid receiving skills makes him the acme of average from the backstop bin. In Pittsburgh, he might help propel their latest bid for a .500 season.
Runner-up: The Brewers'
Jonathan Lucroy
, .254 EqA.
First Base:
Freddie Freeman
, .286 EqA. This might seem like an indictment of the Atlanta Braves' prodigy, but the standards for offense at first base are higher than at any position, and this isn't a shabby place to start for a kid in his age-21 season.
Runner-up: The Marlins'
Gaby Sanchez
, .284 EqA.
Second Base:
Orlando Hudson
, .268 EqA. Hudson's power has taken a hit the last two years since going to slugger-sapping Target Field and now the Padres' Petco Park, but he still provides average offense for the position and above-average glove work, so he'll keep landing gigs.
Runner-up: The Mets'
Justin Turner
, .263 EqA, and an excellent example of how GMs can still find plug-in players on the waiver wire.
Third Base:
One of the funny things about the field is that you'd be hard-pressed to find a truly average regular at third, but the closest might be
Casey Blake
with the Dodgers (.268 EqA) or
Jack Hannahan
with the Indians (.263), so let's call it a platoon and punt on picking a runner-up.
Shortstop:
Clint Barmes
, .257 EqA. Here we have another Pirates offseason acquisition, which might be taken as proof that average is the new up, or that it takes a certain kind of player to choose to go to Pittsburgh. But more fundamentally, Barmes reflects today's higher standard for adequacy on offense at short, because beyond premium defense he ripped a dozen homers for the Astros.
Runner-up: The White Sox's
Alexei Ramirez
, .256 EqA, and another example after knocking 15 homers of his own.
Left Field:
Cody Ross
, .273 EqA. In contrast, here's a great example of the declining standard for what gets by in left. The hero of the postseason in 2010 went back to his more mortal form at the plate with the Giants, and looks like he'll be shunted into a part-time role with the Red Sox, splitting time in right field or spotting for the injured
Carl Crawford
in left early on.
Runner-up:
Jason Bay
, .270 EqA, and a symbol of the Mets' bang-less bucks at work.
Center Field:
Adam Jones
, .273 EqA. Here's a reflection on what a difference a position makes. Cody Ross? Not in high demand. Adam Jones of the Orioles? He's a star, and somebody many teams would love to trade for.
Runner-up: The Diamondbacks'
Chris Young
, .270 EqA. Keep in mind, Equivalent Average is park-adjusted, so all that slugging the Snakes get from their center fielder at home -- including 14 of his 20 homers, with a 131-point difference between his home and road SLG.
Right Field:
Seth Smith
, .283 EqA. Right's the premium offensive position in the outfield these days, so the standard for average is going to be a bit higher. It says something about the Athletics' lot on offense that they traded for Smith and fell he'll provide a big boost with his bat from either corner.
Runner-up:
Jeff Francoeur
, .279 EqA. His comeback with the Royals was nice to see, but it's a reflection of the depths he plummeted to during his three years in the wilderness that he's gone from awful to average, not awesome.
Christina Kahrl covers baseball for ESPN.com. You can follow her on Twitter.
December, 2, 2011
12/02/11
12:18
PM ET

Welcome to the National League West, baseball's most unpredictable division. I wouldn't be surprised if all five teams finished 81-81 in 2012.
Here are three fixes or action items for each club.
Arizona Diamondbacks
1. Rotation (
Joe Saunders
, eligible for arbitration)
Arizona's rotation posted a 3.84 ERA, only ninth in the NL, but a strong figure considering it had to pitch half its games in the desert. Most impressive, only the Phillies received more innings from their starters. If there's a red flag, it's that the rotation ranked 14th in the NL in strikeouts per nine innings. Saunders is in his final year before free agency, after posting a solid 3.69 ERA over 212 innings, and Arizona might not want to pay him the big increase he'll get from his 2011 salary of $5.5 million. The back of the rotation has an opening as well.
Likely solution: Look for the D-backs to re-sign Saunders to a two-year deal. He doesn't strike out many guys, but Arizona's outfield of
Justin Upton
,
Chris Young
and
Gerardo Parra
might cover the most ground in baseball. Rookies
Jarrod Parker
,
Wade Miley
and 2011 No. 1 pick Trevor Bauer should battle for the No. 5 spot out of spring training.

2. Find a leadoff hitter
Arizona's starting eight looks set, but nobody on the roster profiles as a quality leadoff hitter. Arizona leadoff hitters compiled a .314 OBP, with light-hitting
Willie Bloomquist
leading off most often, 75 times.
Likely solution: Kirk Gibson needs to think outside the box here, with a lefty/righty platoon perhaps necessary. How about Young leading off against lefties? He posted a .392 OBP against them in 2011, and Justin Upton and
Paul Goldschmidt
can provide power lower in the order. Parra might be the best option against right-handers.
3. Bullpen depth
The bullpen ERA improved from 5.74 in 2010 (worst in the NL) to 3.71 (10th). It helped that it didn't have to throw many innings, but there's no guarantee the rotation will carry such a heavy workload again. Plus, closer
J.J. Putz
has been injury-prone in his career and guys like
Micah Owings
and
Bryan Shaw
were surprising contributors.
Likely solution: Arizona won't spend big here, although a guy like
Jonathan Broxton
would have been a nice gamble. Look for them to troll for a veteran lefty or make a minor deal.
San Francisco Giants

1. Finder another bat -- one who can hit
The Giants' offensive woes were well-documented, of course -- last in the NL in runs scored, with the lowest on-base percentage. Some of that is the ballpark, some of it was injuries, but there's no denying it was a terrible offensive team.
Likely solution: No,
Melky Cabrera
is not the only answer. Or shouldn't be. While he had a career year with the Royals, his .339 OBP is hardly star level, and he hit 30 points above his career average. The other outfielders on the roster are
Andres Torres
and
Nate Schierholtz
. That's not a division-winning outfield. Brian Sabean: You need
Carlos Beltran
back. How many more years can you get out of that great young rotation before somebody gets hurt or leaves via free agency? You have to win now. Sign Beltran.
2. Shortstop (
Brandon Crawford
)
The ill-advised idea to sign
Miguel Tejada
last season predictably didn't work out. Crawford has the goods on defense, but his .204 batting average is an accurate indicator of his offensive abilities. Crawford remains the default option right now, and while the Giants got into a bizarre bidding war for Bloomquist, Giants fans would love to see a different free-agent shortstop in the Bay Area.
Likely solution: You never know, but there are no signs the Giants are pursuing
Jose Reyes
or Bay Area native
Jimmy Rollins
. The Giants signed
Javier Lopez
to a two-year, $8.5 million deal and picked up
Jeremy Affeldt
's $5 million option. Why not use some of that money for a shortstop? In the end, unless the Giants sneak in for a second-tier shorstop like
Rafael Furcal
, it looks like Crawford will be the guy.
3. No. 5 spot in the rotation
The two candidates on the roster right now are
Barry Zito
(5.87 ERA in 53 innings) and
Eric Surkamp
(5.74 ERA in six starts as a rookie). As good as
Tim Lincecum
,
Matt Cain
and
Madison Bumgarner
are, and as good as
Ryan Vogelsong
was in 2011, the rotation is one major injury and Vogelsong regression from looking a little shaky.
Likely solution: Surkamp had great numbers at Double-A -- 142.1 IP, 110 hits, 44 BB, 165 SO -- and the Giants skipped him past Triple-A in promoting him to the majors. He's a lefty who isn't overpowering with a fastball that averaged just 87.9 mph in his stint in the majors. Look for Zito to get the job out of spring training: "I'm not gonna hide from it: Barry Zito is our fifth starter next year," Bruce Bochy told KNBR radio station in November.
Los Angeles Dodgers

1. Find a new owner
While the Dodgers were allowed to sign
Matt Kemp
to a $160 extension, until Frank McCourt sells the club, the bankrupt Dodgers will be hamstrung on moves. McCourt has agreed to sell the team by April 30.
Likely solution: The bidding process starts next week and
Mark Cuban says he'll participate
. Dodgers fans should love that idea, but baseball previously balked when Cuban looking into buying the Cubs and Rangers. A team of investors fronted by ex-Dodgers Orel Hershiser and Steve Garvey is one possibility. Former agent Dennis Gilbert, who also pursued the Rangers, fronts another group of partners.
2. Infield
Here's how bad the Dodgers' offense was in 2011:
First base: 27th in majors in OPS
Second base: 28th in majors in OPS
Third base: 24th in majors in OPS
Shortstop: 19th in majors in OPS
Likely solution: The Dodgers have already signed
Mark Ellis
to play second base and
Adam Kennedy
to help at third, low-cost fixes but hardly great solutions. It looks like another year of
James Loney
at first base, but maybe it's time to punt on him and try prospect
Jerry Sands
. Loney has hit just 48 homers over the past four seasons and doesn't walk much. He's a .281 hitter without anything to go with it, and he's due a raise in arbitration over the $4.88 million he made in 2011. The lone bright spot is speed demon shortstop
Dee Gordon
, who looks to show his .304 rookie season wasn't a fluke. (
Juan Uribe
is also still around, at $16 million over the next two seasons. Yay.)
3. Rotation (
Hiroki Kuroda
, free agent)
GM Ned Colletti has indicated the club can't afford to re-sign Kuroda, unless he's willing to take a big cut. (Kuroda has said he'll either sign with the Dodgers or return to Japan). After
Clayton Kershaw
,
Ted Lilly
and
Chad Billingsley
, there are two spots to fill.
Likely solution: Cheaper free agent veterans like
Aaron Harang
or
Chris Capuano
are possibilities. Trading
Andre Ethier
for a starter is another option. Look for the No. 5 spot to be filled from within -- somebody like Nathan Eovaldi, Allen Webster or Chris Withrow.
Colorado Rockies

1. Third base (
Ian Stewart
)
Rockies third basemen hit a combined .222/.281/.348, among the worst production from the position in the majors, as
Ty Wigginton
earned the majority off the playing time after Stewart collapsed. Stewart hit .156 with zero home runs in 122 at-bats, although he found his stroke at Colorado Springs (of course, everyone finds their stroke at Colorado Springs). Here's the thing about Stewart: Even when he was good, he wasn't that good -- his park-adjusted OPS from 2008 to 2010 still places him as a below-average hitter.
Likely solution: It's possible Stewart gets non-tendered; there's also rumors off a Stewart-for-
Blake DeWitt
deal with the Cubs (your abscess for our canker sore). Top prospect Nolan Arenado, the Arizona Fall League MVP, hit .298 with 20 home runs at Class A Modesto, but he's just 21 in April and probably needs another season in the minors. The Rockies have also asked about Atlanta's
Martin Prado
, reportedly offering outfielder
Seth Smith
.
2. Starting pitcher (
Jorge De La Rosa
out for at least half the season)
As 2011 proved, it's still difficult to build a consistent rotation in Colorado. The Rockies' rotation compiled a 4.73 ERA, ranking 15th in the NL. Yes, Coors Field is a hitter's park, but it's no longer the Coors Field of old. It was a bad rotation. Right now,
Jhoulys Chacin
is the only starter who looks like a reliable option for 2012.
Likely solution: What the Rockies have done is collect young, power arms. They got
Drew Pomeranz
and
Alex White
for
Ubaldo Jimenez
; they just picked up
Tyler Chatwood
from the Angels for
Chris Iannetta
.
Esmil Rogers
is still around, and still very raw. A veteran starter acquired via trade is a possibility to line up behind Chacin and
Jason Hammel
; one guy the Rockies have pursued is
Jeremy Guthrie
, offering closer
Huston Street
.
3. Second base (Mark Ellis signed with the Dodgers)
Jonathan Herrera
is still around, but the .300 average he posted in April looked more and more like a fluke as the season progressed. He finished at .242, and considering he has no power, isn't a viable short-term or long-term solution.
Likely solution: Look for the Rockies to make a trade pitch for Padres second baseman
Orlando Hudson
. There isn't much left on the free-agent market, although
Kelly Johnson
would make for an interesting risk in the thin air if he doesn't re-sign with the Blue Jays.
San Diego Padres

1. Bullpen/closer (
Heath Bell
, signed with Marlins;
Chad Qualls
, free agent)
Welcome to San Diego, Josh Byrnes. The new GM will have to figure out how to build a winning club on a payroll of $53-55 million. But you know what? The Padres aren't
that
far behind the Diamondbacks. The Padres had a run differential of minus-18; the Diamondbacks had a run differential of plus-69. The Padres would have been expected to win 79 games based on their differential; the D-backs 88. With the departure of Bell and last season's trade of
Mike Adams
, the Padres will be looking for bullpen depth.
Likely solution: Ernest Frieri and
Luke Gregerson
are the best internal candidates, but Frieri needs to improve his control and Gregerson is more of a righty specialist. Rookie
Brad Brach
, a one-time 42nd-round draft pick who signed for $1,000 has dominated in the minors but probably needs time in middle relief. The Padres won't spend big on a free agent, so look for a trade.
2. Power (empty)
Ryan Ludwick
led the team with 11 home runs. Nobody else reached double digits. And don't blame the deep canyons of Petco Park -- the Padres hit 45 home runs on the road, fewest in the majors.
Likely solution: None. The Padres' "big" moves have to been bolster the bench with
Mark Kotsay
and
John Baker
. Prospect
Anthony Rizzo
, who hit 26 home runs in 93 games at Triple-A Reno, will be given another shot at first base after hitting .141 with one home run in 128 at-bats with San Diego.
Kyle Blanks
is still around, but at 270 pounds, his lack of range in the outfield is a problem. Third-base prospects Jedd Gyorko and
James Darnell
are both close to big-league ready and provide some hope for punch down the road.
3. Starter (Aaron Harang, free agent)
Mat Latos
,
Cory Luebke
and
Tim Stauffer
are a solid top three, with Luebke's season in particular flying under the radar (154 strikeouts in 139.2 innings). The Padres got good work out of
Dustin Moseley
and
Clayton Richard
over 38 combined starts, but both guys delivered just 4.8 strikeouts per nine innings and are good bets to regress, even pitching in Petco.
Likely solution: The Padres have offered Harang arbitration, but he'll probably get a two-year offer from another team. Otherwise, it's hoping that Moseley and Richard hold their own and that prospects Casey Kelly and Robbie Erlin (acquired in the Adams trade) are ready by midseason.
April, 20, 2011
4/20/11
10:17
AM ET
OK, let's set the ground rules:
1. Nobody on the Yankees, Red Sox or Phillies can be underrated. (Sorry,
Carlos Ruiz
.)
2. Nobody who has won an MVP Award can be underrated … even if he's Canadian. (That's you,
Joey Votto
.)
3. Nobody who plays for the Dodgers, dated Rihanna and is currently hitting .444 can be underrated. (Nice start,
Matt Kemp
.)
With some helpful suggestions via Twitter, here's my all-underrated team for 2011. We'll revisit later in the season and see how these guys are doing or if they've graced any magazine covers.
[+] Enlarge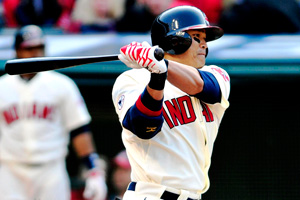 Jason Miller/US PRESSWIREShin-Soo Choo is our most underrated MVP.
C -- Brian McCann, Braves.
Can a five-time All-Star be underrated? I think so, if only because he's never started in one of those games. Sure, us baseball seamheads know how good he's been the past half decade, but since 2006 he has more RBIs than
Victor Martinez
or
Joe Mauer
, more home runs than Mauer and
Yadier Molina
combined and a higher OPS than Martinez.
1B -- Daric Barton, A's.
The new Mike Hargrove, except with better defense and fewer rain delays.
2B -- Orlando Hudson, Padres.
No obvious candidate here, but Hudson is a solid fielder (four-time Gold Glover) with a decent stick (although he slipped a bit last season). Yet nobody likes him too much: he's with his fourth team in four seasons.
3B -- Casey McGehee, Brewers.
He was such a non-prospect with the Cubs that they waived him after a short nine-game stint in the majors in 2008. The Brewers have enjoyed the productivity of the free talent, as he's hit .290/.344/.470 with the Brewers.
SS -- Cliff Pennington, A's.
He's off to a bad start, but was quietly decent in 2010 (yes, "quietly decent" qualifies as a good major league shortstop these days) when he played solid D and stole 29 bases.
OF -- Shin-Soo Choo, Indians.
I think he's our most underrated MVP. One of the best all-around players in the majors last season (second in the AL in
Baseball-Reference WAR
, eighth in
FanGraphs WAR
). And to think Cleveland stole him from Seattle for
Ben Broussard
.
OF -- Logan Morrison, Marlins.
He's only in his first full season, so maybe he hasn't played enough to be underrated yet, but I predict he'll remain underrated until he signs with the Yankees in 2017, at which time he'll become overrated.
OF -- Jose Tabata/Andrew McCutchen, Pirates.
Hey, I need a DH in case we get put in the American League.
P -- Shaun Marcum, Brewers.
He went 22-15 with a 3.53 ERA and 1.15 WHIP with the Blue Jays in 2008 and 2010, sandwiched around his DL stint in 2009. His trade to the Brewers isn't going to improve his recognition factor.
P -- John Danks, White Sox.
Durable, consistent lefty with 3.60 ERA since 2008.
P -- Jered Weaver, Angels.
Got several nominations for Weaver. His great 2010 did get largely lost in the "Only one pitcher with a good season and lousy run support can get any media attention" campaign for
Felix Hernandez
. So far, his 2011 follow-up has been even better.
P -- Hiroki Kuroda, Dodgers.
Ignore the 30-31 career and appreciate a solid No. 3 or 4 starter with a 3.60 career ERA in his three-plus seasons.
Bullpen -- The San Diego Padres.
Heath Bell
,
Mike Adams
and
Luke Gregerson
would be terrific in any park.
Follow David Schoenfield on Twitter at @dschoenfield. Follow the SweetSpot blog at @espn_sweet_spot.
November, 8, 2010
11/08/10
4:54
PM ET
Looks like one of the Twins' championship ingredients has priced himself
out of the organization
:
Hudson, who turns 33 in December, told me he would love to return to the Twins, but he's a pending free agent, and the writing is on the wall with their payroll situation. It looks like he'll be playing for his fourth team in four years in 2011.
Gleeman thinks
the Twins' new/old second baseman is
Alex Casilla
.
You might recall the Twins giving Casilla a job in the spring of 2007, and then again later that summer. Both times, he basically washed out. But he was only 22, and he bounced back some the next season. But 2009 looked a lot like 2007, which resulted in the signing of
Orlando Hudson
. When Casilla did play in 2010, though, he played reasonably well.
The problem is that you can't be sure which Alex Casilla you're getting; his OPS+'s in his four seasons with the Twins: 40, 91, 44, 97. And that last figure is actually better than Hudson's. There's a decent chance that Casilla will actually give the Twins just as much in 2011 as they got in 2010 from Hudson.
No, that's not the way to bet. Casilla's lousy seasons count, too. And it's not like he tore things up in the minors, either. But considering his age and Hudson's, and the vast difference in the amount of money each will earn in 2011, the decision to let Hudson walk away is highly defensible.
April, 14, 2010
4/14/10
1:24
PM ET
In case you didn't see
Orlando Hudson's comments
...

"You see guys like Jermaine Dye without a job," Hudson told Yahoo. "Guy with [good numbers] and can't get a job. Pretty much sums it up right there, no? You've got some guys who miss a year who can come back and get $5 [million], $6 million, and a guy like Jermaine Dye can't get a job. A guy like Gary Sheffield, a first-ballot Hall of Famer, can't get a job."

"We both know what it is. You'll get it right. You'll figure it out. I'm not gonna say it because then I'll be in [trouble]," Hudson said.

One cool thing about living in 2010: We can check stuff like this. All you'd have to do is compare pre-season statistical projections -- cold, calculating projections that don't know the color of a man's skin -- with the money free agents actually got this winter.
But you don't have to do it, because
Peter Hjort already has
:

First impression, outside the Hideki Matsui aberration, Black free agents were given more money ($3.72 million) per projected WAR (by CHONE) than any other race. If any group has a legitimate complaint, it's Hispanic players, who were compensated only $2.96 million per projected WAR.

But the question has never been "which group got the most?" or "is there an observed difference?". We're only observing samples, not populations, here, so the appropriate question is, "is the difference statistically significant?".

--snip--

None of these sample sizes is as big as I'd like, but given the data we have, I can't comfortably say there was any racial bias in the free agent market this off season. At the 0.05 level, none of these T-values are statistically significant. In essence, the differences can all be attributed to random variation.

As for Dye, well, my conclusion hasn't changed. He's probably unemployed for the same reason Joe Crede and Bartolo Colon are -- the market has a different idea of what their services are worth than the FA does.

Yeah. Probably. As I've said before, it's hard (for me) to blame the players. Dye made $11.5 million last season, and hit 27 home runs. We shouldn't be surprised if he (and Hudson) can't understand why there's not an offer on the table for at least
half
what he made last year. Of course, the problem is that Dye was just a league-average hitter and a truly awful fielder, which means he's not -- I'm now speaking of cold, calculating statistical projections -- worth more than $3-4 million. If he bounces back some with the bat and mostly DHs.
Over at MLB Trade Rumors,
Tim Dierkes wonders
, "Are these agents failing to value their clients properly? Are they not explaining how the market has changed in recent years? Or are they just trying to preserve the players' confidence?"
A agent who tells his player, "Player, I know you still feel like a kid, but you're 38 and you're just not that good anymore" won't be that player's agent for a whole lot longer. Agents tell players they're still good enough because that's what they want to hear, and agents tell us the same things for the same reason. What, we should expect an agent to be honest with
us
? That's not his job.
February, 9, 2010
2/09/10
2:38
PM ET
Why didn't the Dodgers offer arbitration to
Randy Wolf
? Frank McCourt address this question and many, many more in Jon Weisman's
wide-ranging interview
.

"I think that the downside wouldn't have been horrible," McCourt said, "because he's a very good pitcher, and he pitched very well for us and he was a model citizen. From the area, really classy young man and so forth. But the judgment was made, and again, judgments are judgments. They're not perfect. No one has a crystal ball.

"I, by the way, can see both sides of this debate, very, very clearly. To me this is one really good baseball debate, in terms of 'Do you or don't you.' I think, like I was saying before, what would have happened (if we had offered arbitration), maybe Randy Wolf knows, but I don't. And I don't think the downside would have been bad for the organization, because he's a good pitcher and a good guy, but I think that the judgment was made that we (could) do even better for the club."

That decision will certainly be tested, as will the one with Hudson. The second baseman's signing last week of a one-year, $5 million contract with Minnesota might have vindicated the Dodgers' decision on him, since Hudson could potentially have earned twice that amount in salary arbitration, based on the typical raise awarded to an arbitration-eligible player who earned $8 million the year before.

The roughly $5 million the Dodgers saved can help make up for the lost draft picks had Hudson refused arbitration -- after all, the chances of a low first-round pick earning back the team's investment in him, plus $5 million, aren't all that high -- while the combination of Blake DeWitt, Jamey Carroll and Ronnie Belliard could come close to approximating Hudson's 2010 value, while saving another $2.5 million or so.

Arbitration for veteran players is a losing proposition for the club, because the player will be paid for what he's done (and earned) rather than what he'll do (and should earn). There was a time, not so long ago, when clubs would offer arbitration to essentially anybody who could play reasonably well, regardless of the ultimate cost.
Those days are gone.
If
Orlando Hudson
wound up getting $5 million but he'd have cost the Dodgers $10 million, doesn't that mean they would have overpaid by $5 million. Well, that depends on how you look at it. Maybe he'll actually be worth $8 million, in which case they would have been overpaying by only $10 million. Or he might actually be worth $10 million.
Wolf who presumably would have been in line for at least $8 million and probably more in arbitration, and wound up signing with the Brewers for three years and $30 million. The Dodgers probably miscalculated here, because if Wolf's agent knew a contract like that was out there, they probably wouldn't have accepted arbitration and the Dodgers would have picked up a couple of draft picks, essentially for free.
But that's what McCourt means by "judgments." In the case of Hudson the Dodgers' judgment was probably correct; in the case of Wolf it probably wasn't. The trick is to avoid a one-size-fits-all mindset, but could a group of reasonable people have known that Wolf would get 30 million and Hudson only five?
I don't know. I do look at the Dodgers' roster and see only a few question marks:
1. Will
James Loney
hit like a first baseman is supposed to?
2. Will Joe Torre find a gem among all those second base candidates?
3. Who will be the Dodgers' No. 5 starter?
Yes, there would be just one question mark if the Dodgers had ponied up for Wolf and Hudson, and the Dodgers would be the clear favorites to win the West (again). But if McCourt really is plowing all that Wolf/Hudson money into the future, the departure of those two short time Dodgers will be hardly remembered.
February, 5, 2010
2/05/10
2:00
PM ET
As usual, Cameron's
dead right
:
When people talk about teams that have had good offseasons, the usual names that come up are the Seattle Mariners, the Boston Red Sox, and people that hate the New York Mets. For all of them, this has been a productive winter full of good news. But there's a new contender in the mix for best offseason in baseball: the Minnesota Twins.They were able to retain Carl Pavano on a one year deal, solidifying their starting rotation. They picked up J.J. Hardy on the cheap to solve their shortstop problem. They added Jim Thome as a bat off the bench and to provide depth at DH, and by extension, the corner outfield spots. And they're reportedly on the verge of signing Joe Mauer to a long term contract that will keep him in Minnesota for the rest of his career, or most of it, anyway.

They capped their winter yesterday by signing Orlando Hudson to play second base, getting him for the bargain rate of just $5 million.
Forget about Mauer for a moment.
Retaining Pavano, trading for Hardy, and signing Jim Thome and Orlando Hudson ... individually, you're talking about four players who won't come within a mile of a Cy Young or MVP ballot next October. In the aggregate, though? It's hard to imagine how the Twins could have done much better, short of signing
Johnny Damon
to replace
Delmon Young
.
Over the years, I've been complimentary about the Twins' drafting and player development but often critical of their personnel decisions at the top level. This time around, though?
It started last summer when they looked past Carl Pavano's 5.37 ERA and ugly injury history, and he pitched exceptionally well in his dozen starts (and then again against the Yankees in the playoffs). Pavano might not pitch as well again, and considering the market this winter, $7 million might be a little much for one season. But I like the thought.
Hardy was obviously undervalued, and so was Hudson. Suddenly the Twins seem to get it, and in their new ballpark might be in a position to rule their division for a few years.
February, 4, 2010
2/04/10
2:43
PM ET
Over at Nick's Twins Blog, Nick isn't shy about
his affection
for
Orlando Hudson
, perhaps the best player who's still looking for a job and a salary commensurate with his considerable talents. Why the Twins?

The lineup is well constructed but clearly lacking one key piece: a hitter who can slide into the No. 2 spot between Denard Span and Joe Mauer to provide the bat-handling capabilities that Ron Gardenhire requires of a player in that role while also providing enough offensive production to merit such a high spot in the batting order. Hudson, a switch-hitter with a .282/.357/.431 career hitting line (which he basically matched last year), reaches base enough to be an asset in the two-hole and sprinkles in some power as well. Additionally, he was used in the small-ball capacity more than ever with the Dodgers last year, setting a career high with nine sacrifice hits.

--snip--

Adding Hudson is almost a no-brainer from a competitive standpoint, so really this all comes down to dollars and cents. The Twins have stretched their budget thin already and Joe Christensen opined earlier this week that the Twins would not spend even $3 million on the second baseman.

With all due respect to both Nick and the Twins' lineup, I'm not sure that "well constructed" is an accurate description. Sure, they're solid at No. 1 (Span) and No. 3 (Mauer), not to mention No. 4 (
Justin Morneau
).
Jason Kubel
can hit,
Michael Cuddyer
can fill a slot, and I've got high hopes for
J.J. Hardy
, too.
But that's only six. That still leaves second base -- currently occupied by
Nick Punto
-- but also third base (
Brendan Harris
) and left field (
Delmon Young
). The Twins don't need to find a second baseman/ No. 2 hitter. They need to find at least one player who will significantly improve one of those three positions.
Now, you probably know that I think Kubel should take over for Young in left field, with
Jim Thome
taking over as the Twins' DH. So that's one position right there, and a Twins fan can just have a little faith.
But why not fix another one? I don't see any good third basemen floating around right now, but Orlando Hudson would be a huge improvement over Nick Punto and his 73 career OPS+.
Actually, that's not true. But Hudson's worth an extra one or two wins, and one or two wins is worth at least $3 million in the upper reaches of the American League Central. Consider: in three of the last four seasons, the Twins either won or lost the division title by exactly one game.
November, 18, 2009
11/18/09
5:48
PM ET
From our old friend J.C. Bradbury -- here writing for the Huffington Post -- come
four hot-stove myths
:
1. GMs can buy low and sell high
"GMs have made mistakes in the past and will make mistakes again, but they're not dumb enough to act on a meaningless hot/cold streak. You can't sell high or buy low and profit financially because all GMs understand these things."
Really? I have a few hundred counter-examples if anyone's interested.
2. The number of free agents at a position affects the price of free agents at a position
"The increased supply of players is canceled out by the increased demand by teams needing replacements."
Absolutely not true. Sure, it's
somewhat
canceled out. But completely? No way. The Brewers just traded
J.J. Hardy
. Does that mean they have to turn to the free-agent market to fill their hole at shortstop? Of course not, because they've already got
Alcides Escobar
. The Dodgers have
two
free-agent second basemen in
Ronnie Belliard
and
Orlando Hudson
. They'll probably re-sign one of them, but if not do they have to venture into the pool of free-agent second basemen? Not necessarily, because they've got young
Blake DeWitt
at hand. One can't evaluate the price of free agents without also looking at the pool of other available players.
3. Every trade has a winner and a loser
"Swapping resources only takes place if both parties are made better off ... Mistakes happen, but as a general rule, all parties to trades are winners. Who says economists aren't touchy-feely?"
I'm not sure who says that, but a lot of people say that economists often forget that we live in a real world, rather than a theoretical world. Economists like models, but unfortunately models don't work particularly well unless you assume that all actors in your model are "rational" ... so that's what economists do, even in the face of overwhelming evidence that all actors are
not
rational. Maybe that's why economics is called "the dismal science"?
4. Players peak at 27 and old players are worthless
"Players peak at 29-30. And just because a guy is past his peak doesn't mean he's not valuable."
Reasonable people still disagree about peak ages ... 27, 28, 29, whatever. I just say "late 20s" and figure that's close enough for baseball players and hand grenades. But who exactly is saying that "old players are worthless"? Nobody bothers much with age except analysts, and the analysts absolutely love
Mike Cameron
(36) and
Derek Jeter
(35). Granted, I just happened to notice that if you make a list of the best players in the majors right now, nearly all of them are still in their 20s. But a good player is a good player, whether he's 28 or 38.
Maybe I'm not being fair to Bradbury, who's writing for something of a general audience here. General audiences can be a lot smarter than you think, though.
September, 21, 2009
9/21/09
2:53
PM ET
MLB Trade Rumors on an
odd situation in Los Angeles
:
Hudson has
always
been a bargain. Entering this season, he'd delivered roughly $58 million
in value
in his career while earning a mere $13.4 million. Of course, this is typical for good players in their early seasons, before they're eligible for free agency. And all the more so because much of Hudson's value has been his defense, which is hard to quantify in an arbitration hearing.
At almost the exact moment that Hudson finally did become eligible for free agency, the U.S. economy went into free fall. Hence the one-year contract and the $3.4 million base salary. That said, he's going to wind up earning close to $8 million this season, while being "worth" less than $12 million. Still a bargain of sorts, but not like before.
And it really does seem that Hudson's time has passed. He didn't become an every-day player until he was 24, and wasn't a free agent until he was almost 31. For whatever reasons, his defense isn't what it used to be. A three-time Gold Glove winner, Hudson's defense at second base is not just passable. He seems to have passed his peak as a hitter, too. Getting benched in favor of Ronnie Belliard doesn't look real good, either.
What's odd about the benching is that Hudson was hitting plenty well enough until early September; his "slump" really consists of only 10 starts. Meanwhile, Belliard's been on a tear since joining the Dodgers three weeks ago, but that's only 18 games. There simply isn't any obvious reason to think that Belliard is suddenly a better player than Hudson.
Maybe Torre knows all this. Maybe he's just resting Hudson for the playoffs, and trying to keep his new toy Belliard sharp for spot duties next month. If you're a Dodger fan, you can only hope ...