Sign these guys long term right now
January, 22, 2013
1/22/13
12:50
PM ET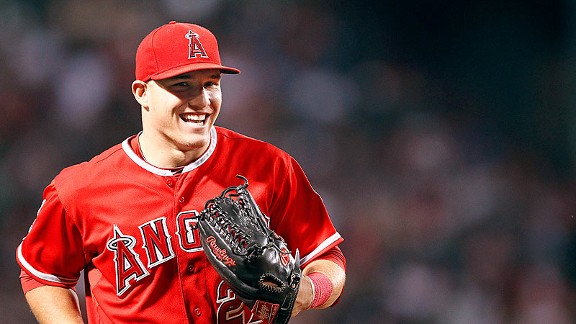 Mark L. BaerMike Trout is so good, a 10-year deal might not sound all that crazy.
The phrase "timing is everything" might be cliché, but when it comes to deciding to which young superstar he should offer a multiyear contract, a general manager's timing must be impeccable, as is his organization's evaluation and projection of a player's ability.
Signing players to long-term extensions benefits the team for two obvious reasons: It can save money in the long run and it delays a player's free-agent eligibility. It behooves any club with good, young non-arbitration eligible players with four or fewer years of service to try to sign its best players long-term. The further a player is from free agency, the lower the deal and the greater the discount.