WATCHING WAS WASTEFUL, he thought, counterintuitive. Kevin Garnett loathed it. He'd spit at anyone who implored him to embrace it, even as his balky knee howled for a respite. Watching, to Garnett, implied vulnerability. It undercut his contention that he could go harder, longer, better than these fledglings who thought they knew it all.
Garnett actually knew. Greatness -- the pursuit of it -- was slippery, elusive, dependent on myriad variables, like health, conditioning, team chemistry, luck. But some components shouldn't be left to chance, and preparation was one of them. "Kevin had this belief that if you were the leader, you couldn't miss one snap of practice," says Doc Rivers, who coached Garnett in Boston from 2007 to 2013. "But I had this belief that you are 30-whatever and I need you for the whole season."
And so in February 2009 the coach sat down his future Hall of Famer. Not to skip a game. Rivers just wanted him to miss a practice.
"Coach, you don't understand," Garnett seethed. "If I'm sitting, they will see weakness."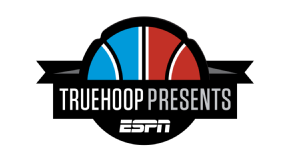 Relegated to the practice-facility sideline, pacing, growling and cursing to himself, Garnett pulled up suddenly, an idea churning, a maniacal grin creasing his face. He unleashed a howl; his teammates glanced in his direction. They knew something was about to happen.
This was, after all, the superstar who had once dropped to all fours and barked at Portland rookie point guard Jerryd Bayless; whose pregame ritual was a violent head-banging assault of, and concurrent conversation with, the basketball stanchion; who would years later express his umbrage at Dwight Howard's post play by drilling him with an impromptu head-butt in the first quarter of a 2015 regular-season game against Houston.
Garnett, forbidden to take the floor by his own coach, had concocted his revenge: He would track the movements of power forward Leon Powe, the player who had replaced him in the lineup. As Powe pivoted, so did Garnett. As Powe leaped to grab a defensive rebound, Garnett launched himself to corral an imaginary ball. As Powe snapped an outlet pass, Garnett mimicked the motion, then sprinted up his slim sliver of sideline real estate as Powe filled the lane on the break. The players were mirror images: one on the court with a full complement of teammates, the other out of bounds, alone. Two men engaged in a bizarre basketball tango.
"KG," Rivers barked, "if you keep doing this, I'm canceling practice for the whole team. That will hurt us."
Garnett's reverence for coaches was legendary, but still he turned his back on Rivers. He returned to his defensive stance, an isotope of intensity, crouched, palms outstretched, in complete concert with Powe. He was, in fact, becoming so adept at this warped dalliance he'd invented, he actually began to anticipate Powe's movements, denying the entry pass to his invisible opponent before Powe thought of it.
Finally, an exasperated Rivers blew the whistle. "Go home," Rivers instructed his team. Then he glared at Garnett. "I hope you're happy."
Garnett was far from happy. He was, at best, resolute. He'd told his teammates countless times that there was no such thing as a day off. Why couldn't Doc understand that the most effective way for him to lead was to show his teammates how it's done? "Let's work!" he screamed to his departing teammates, pounding his chest. "Let's work!"
Powe and the others wandered off, mystified.
"'What is he doing?' That's what we were saying," Powe recalls today. "And at that point you start wondering, Is KG maybe a little crazy after all?"