Kevin Pelton says the Thunder's celebrated bench guard is good, but no James Harden.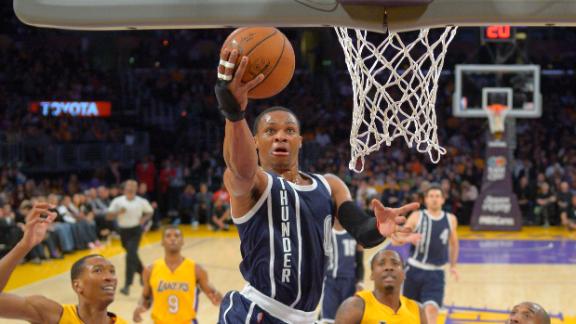 Notes and observations from working the Thunder-Lakers game Friday night:Kevin Durant feared the worst. When he stepped on Marreese Speights' ankle while driving to the basket near the end of that scintillating first half in Oakland Thursday night his first thought was that he had bent or broken the screw that was inserted into his right foot during his October surgery.
David Thorpe says that a long-term commitment to team defense, and the presence of Russell Westbrook, will keep the Thunder afloat while their leader is injured.
Tom Haberstroh checks in with Royce Young on the laundry list of issues in Oklahoma City ahead of the season opener.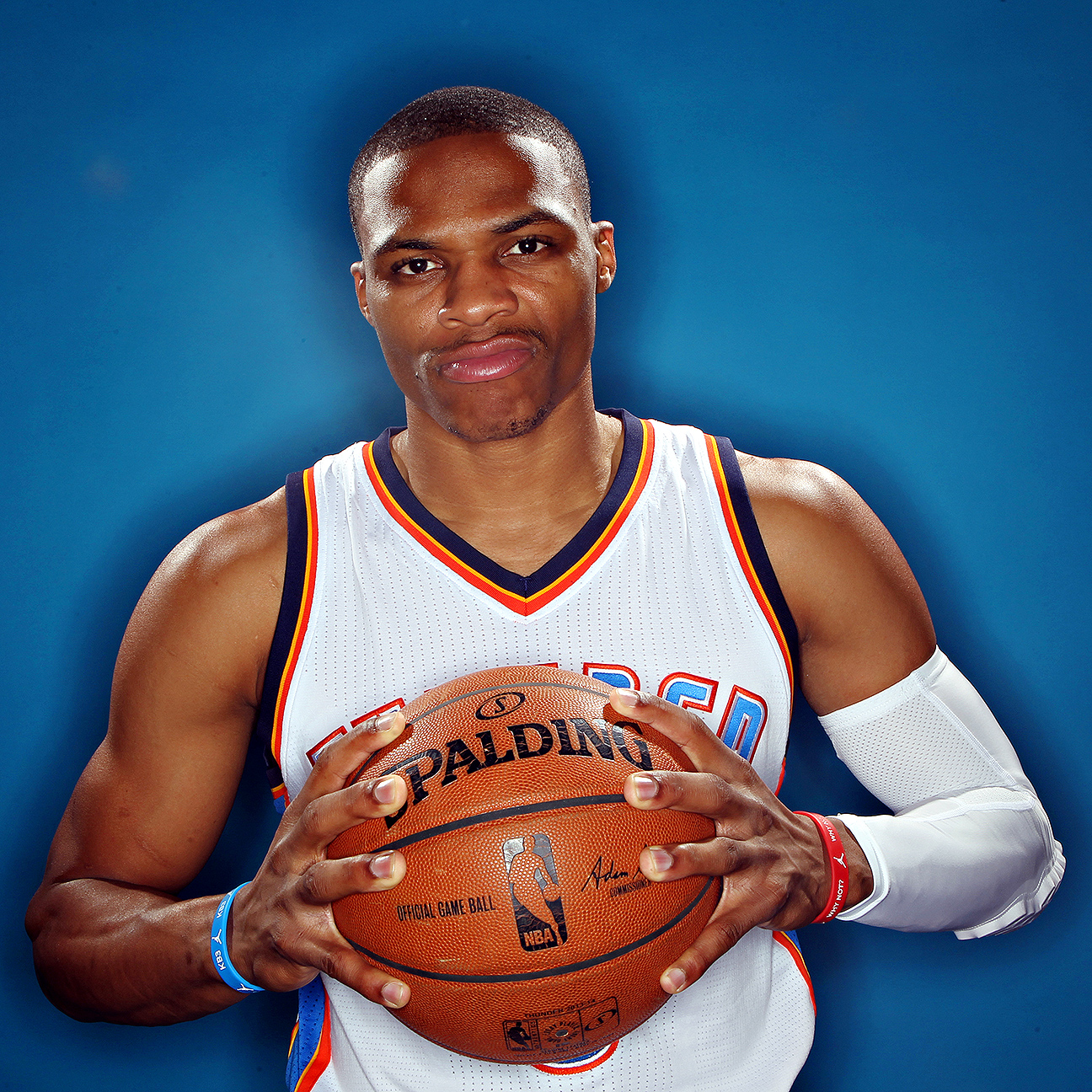 Nothing in sports is more unpredictable than Russell Westbrook. I don't even mean on a game-to-game basis. I mean on a play-to-play basis. We know he's a fantastic player.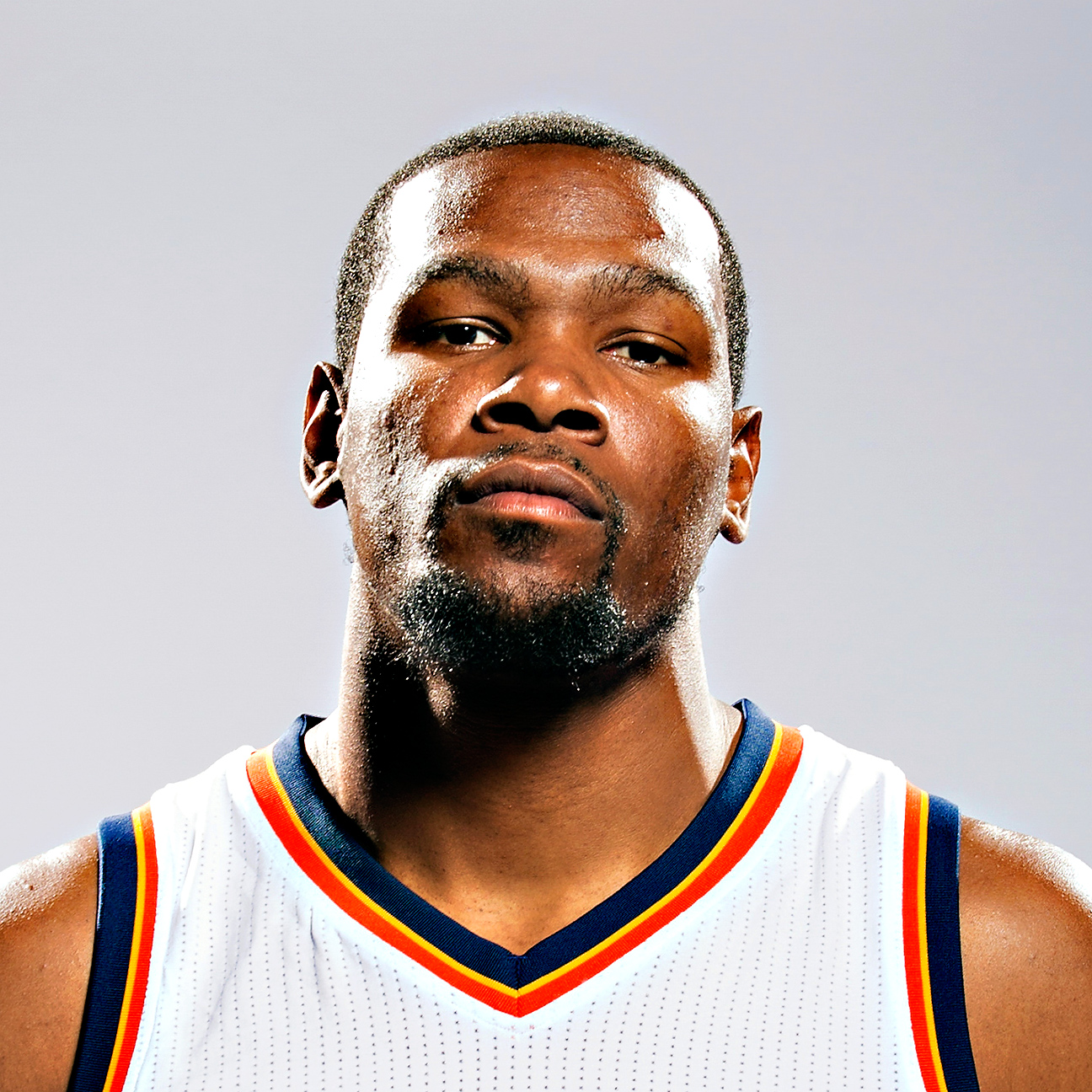 Scattered last year along the three interstates that surround downtown Oklahoma City were billboards featuring different duos of Thunder players. Reggie Jackson with Serge Ibaka.
As Reggie Jackson sat at the podium addressing reporters at the Oklahoma City Thunder media day, some soft chatter could be heard in the hallway outside of the interview room.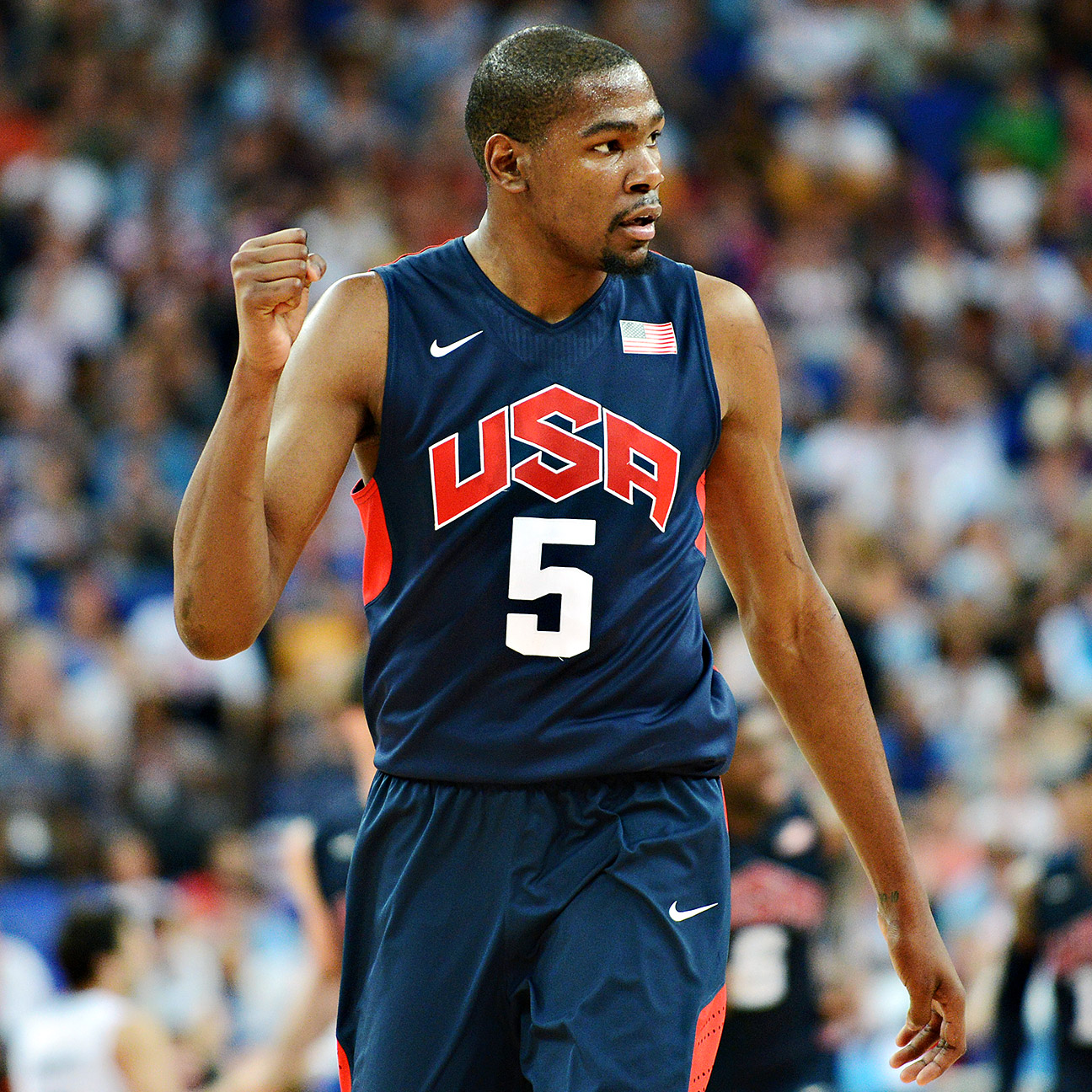 For a guy with his own line of signature shoes, Kevin Durant sure spends a lot of time wearing retro Air Jordans. The sneakerhead side of Durant came out Thursday, because he didn't just drop the proverbial other shoe following Paul George's horrific injury.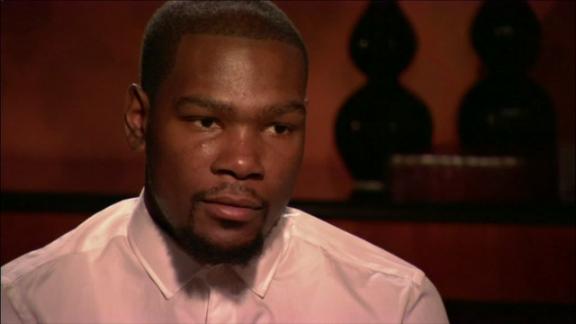 Kevin Durant is in Las Vegas preparing for the 2014 FIBA World Cup, and all anyone wants to ask him about is 2016.Durant is saying all the right things, as you might expect, lauding LeBron James' "classy" return to Cleveland, saying he loves Oklahoma City while doing his best to keep the door slightly open for a potential exit.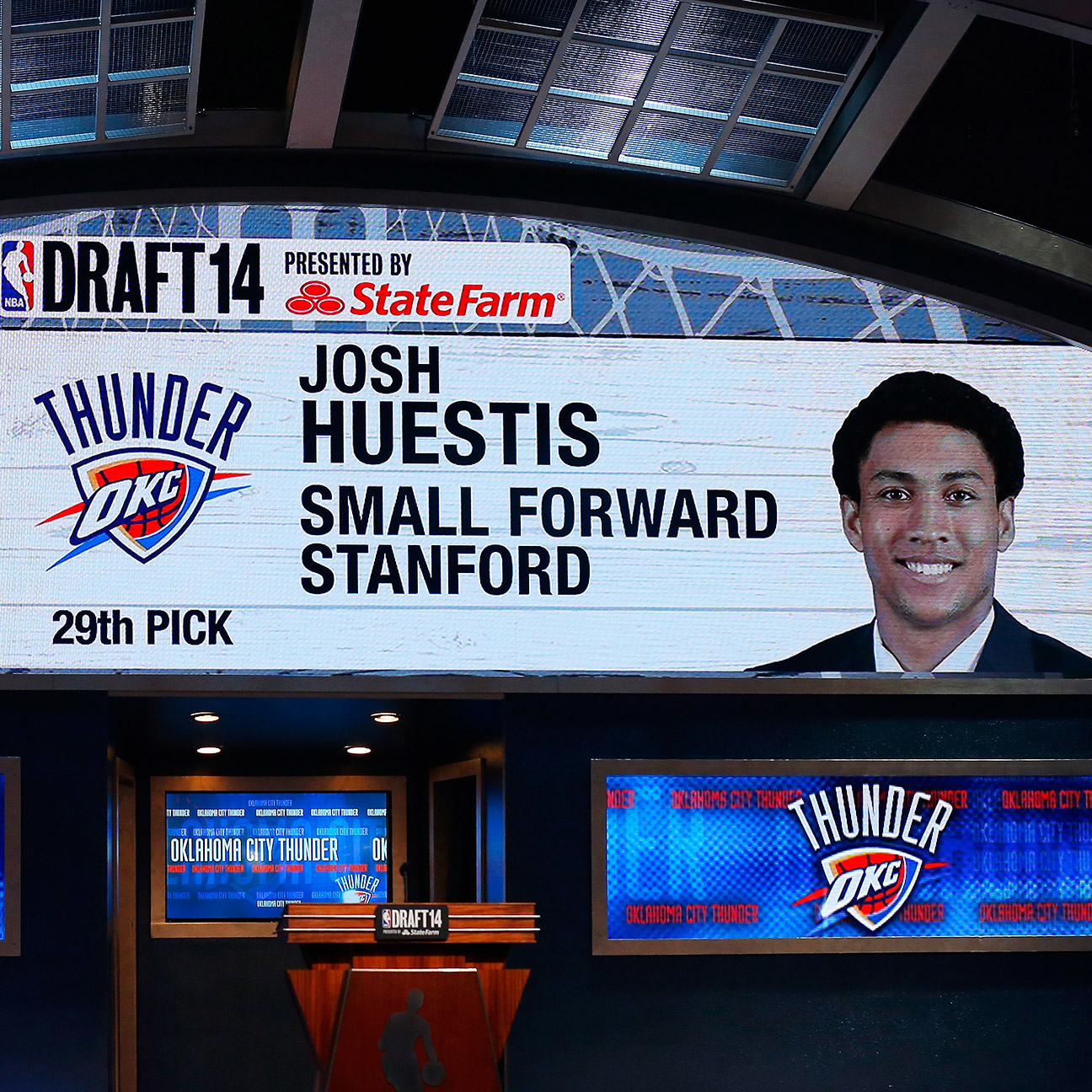 Nobody saw it coming when the Oklahoma City Thunder selected Stanford forward Josh Huestis with the 29th overall pick in last month's draft.Except, apparently, Josh Huestis.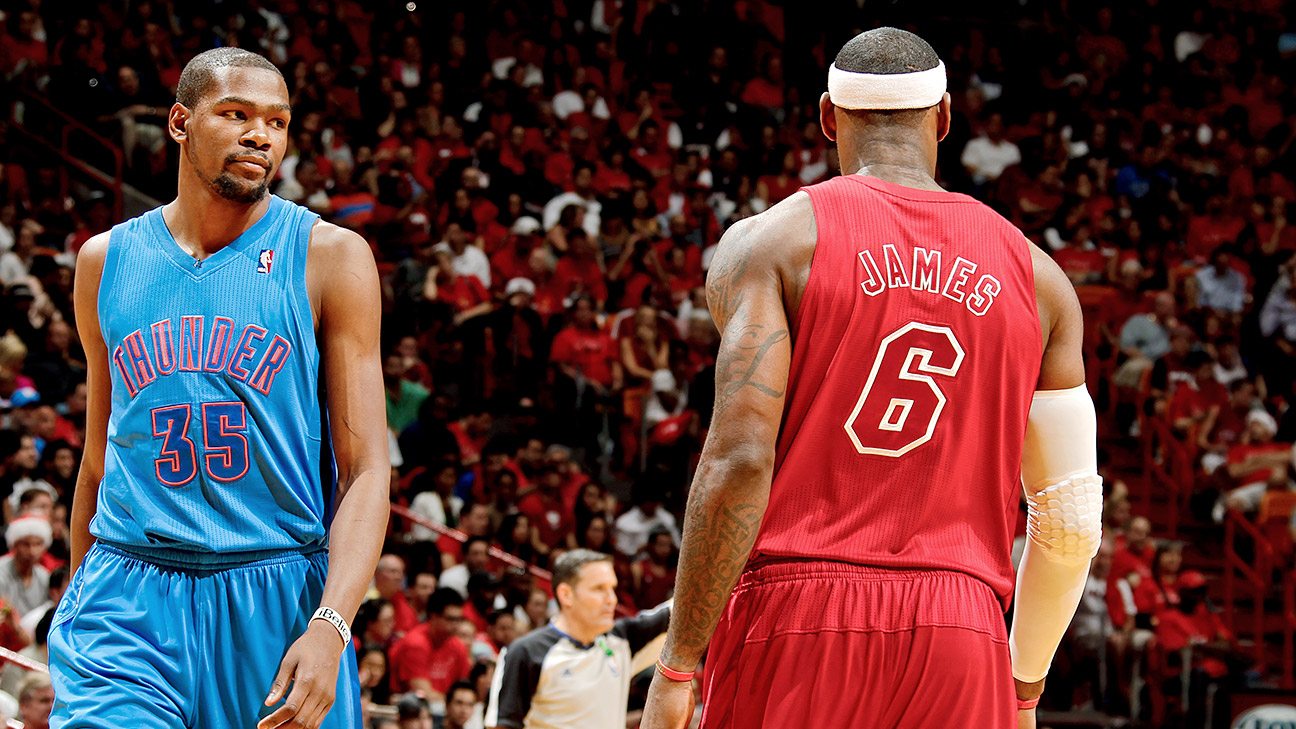 Back in 2010, as LeBron James readied to shake the basketball world with Decision 1.0, Kevin Durant had already made and announced his via a simple typo'd tweet.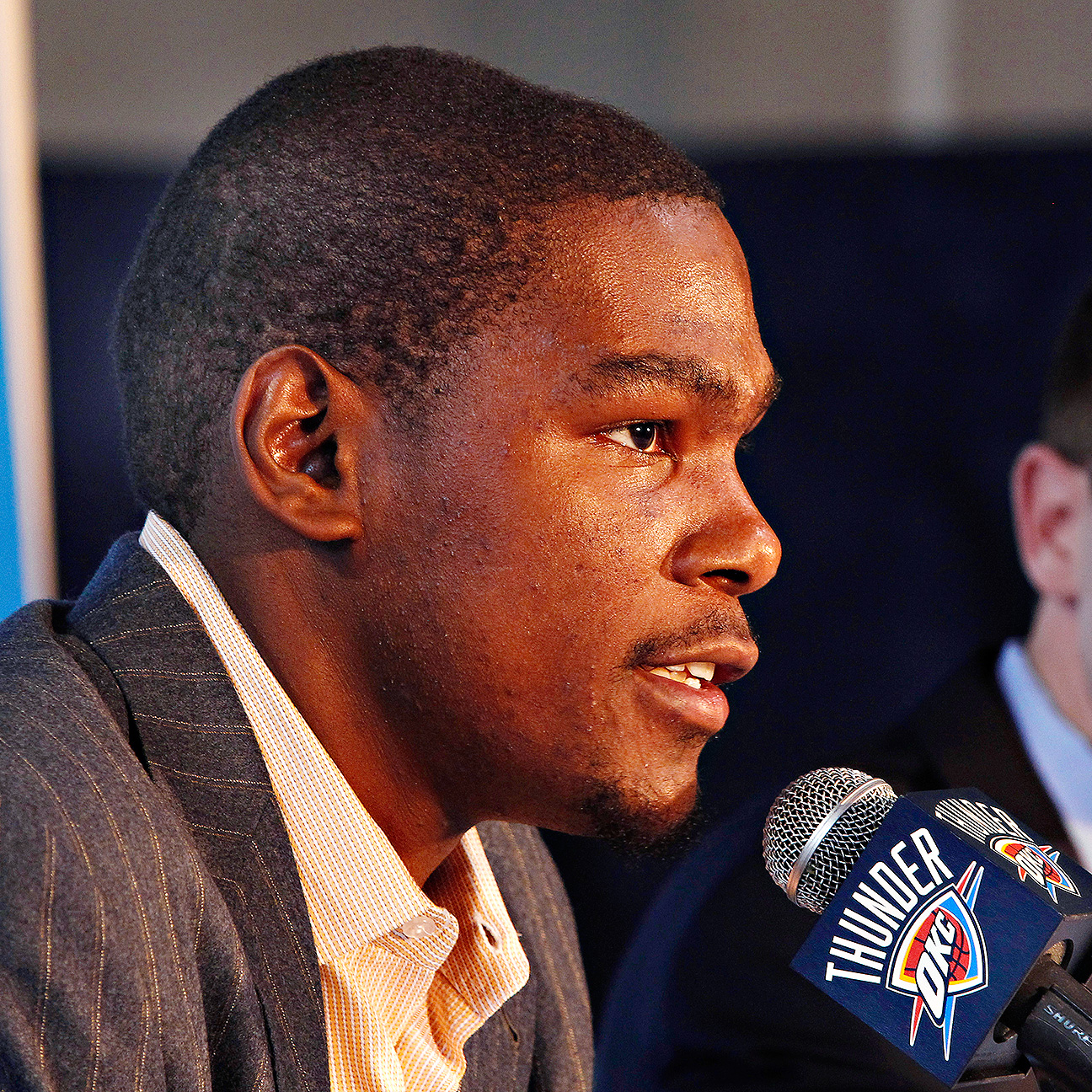 For the Oklahoma City Thunder, July has traditionally meant a month of light bookkeeping and a jaunt to summer league. While other teams around the league catch transactional fever, the Thunder operate with a fervent reluctance to chasing available players.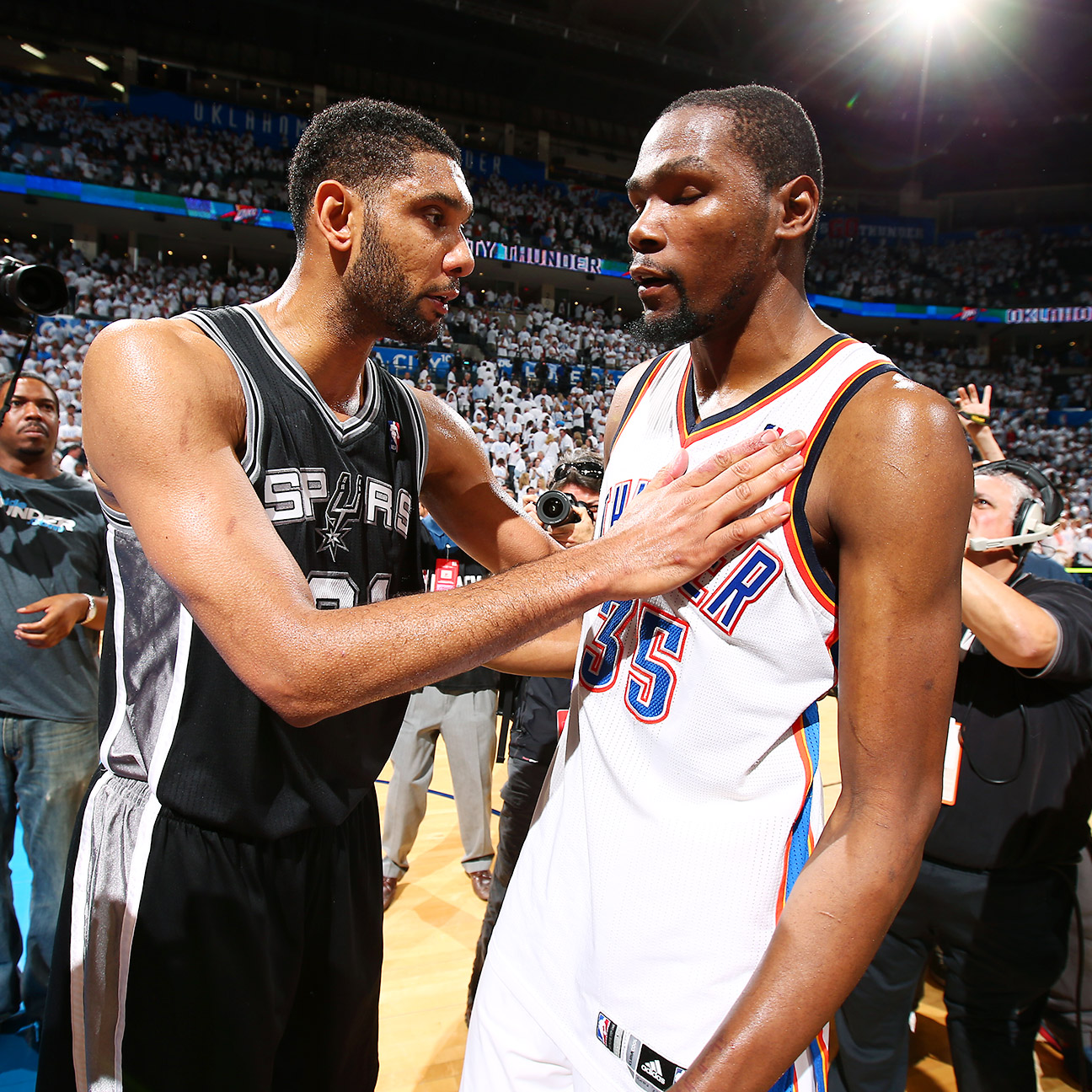 After the Oklahoma City Thunder were eliminated a few weeks ago, you could hear whispers of closing windows and ticking clocks. Another year gone by, another empty season.