18h
ESPN Stats & Information
The Miami Heat rank 28th of 333 international teams surveyed in an ESPN/SportingIntelligence report revealing the sports franchises that spend the most on their players.
The Heat are planning to play much faster on offense beginning next season, which Goran Dragic prefers.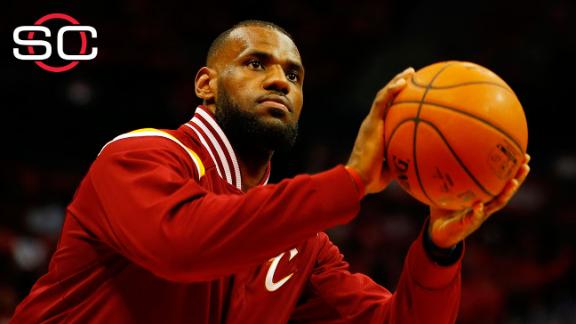 LeBron James addressed more than just basketball after practice Saturday, discussing another case garnering national interest involving a white police officer taking the life of black citizens.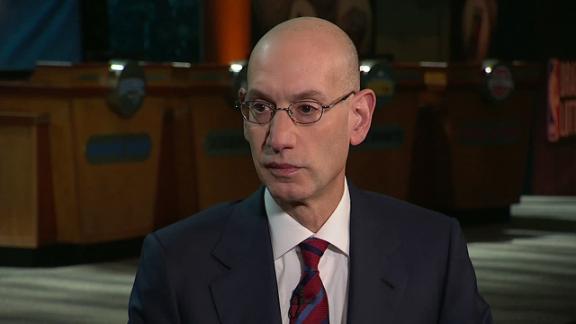 The Minnesota Timberwolves lost 66 games during the 2014-15 season, but they won big Tuesday night. The Wolves won the NBA lottery and will pick first in this year's draft.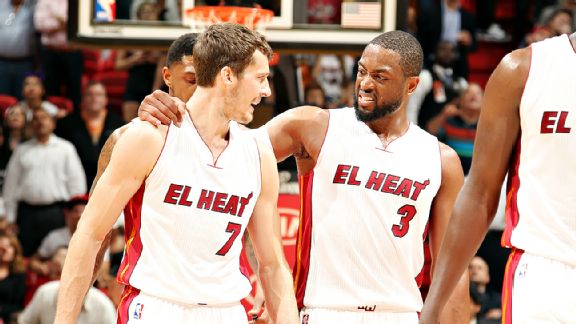 Bradford Doolittle breaks down the Miami Heat's draft profile, needs and potential 2015 picks.
9d
ESPN Stats & Information
On May 18, 2004, the Indiana Pacers defeated the Miami Heat 73-70 in Game 6 of the NBA Eastern Conference semifinals for a 4-2 series win.Metta World Peace led all scorers with 27 points.
Heat center Hassan Whiteside doesn't want to put the team or himself in a bad spot with bad form at the free throw line.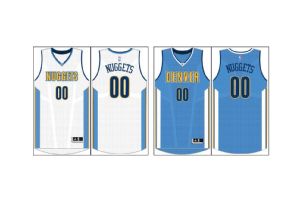 When the NBA tips off in 2015-16, fans in five markets will notice dramatic changes in their teams' uniforms, while other teams will see subtle shifts.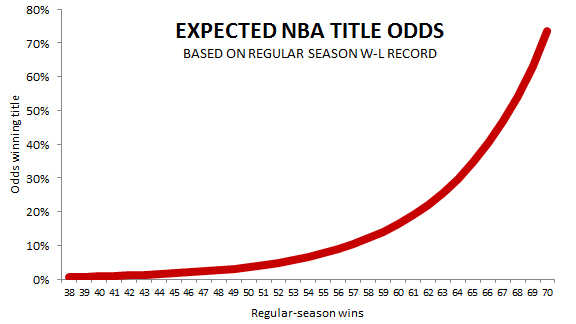 How many titles should your favorite team have won by now? ESPN Insider Tom Haberstroh calculates the championship expectations for NBA teams since the 1976 merger, and the Lakers top the list.
Heat PF Chris Bosh missed the last half of this past season due to blood clots on his lung.
The NBA commissioner also discussed reforming the division system and the issue of coaches resting healthy players.
The NBA Draft is still two months away, but it's never too early to start thinking about whom your team may take.