Is the Spurs-Suns rivalry still relevant? How about Zydrunas Ilgauskas and Marc Iavaroni? The TrueHoop Network has all the relevant information: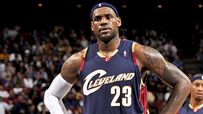 John Krolik of Cavs the Blog: "On the road against a tough Magic team and still without Z, the Cavaliers were able to establish a rhythm early, but at about the midway point of the second quarter lost their momentum and never really grabbed hold of the reins after that. After they put up monstrous lines against the Kings, the league's 3rd best defense was able to hold LBJ and Mo to a combined 14-42 from the field...
Without Z, we just don't seem to have enough to beat elite teams on the road. It's not the worst admission in the world, but you would hope that we could at least hang a little tougher with these games and not lay eggs on national television.
We'll start with LeBron. I actually don't think he did anything all that wrong, despite the fact that he had one of his worst games of the year. A 23/8/8 line is nice, but taking 30 attempts with a true shooting % of 38 is tough for a team to bounce back from and not all that good.
LeBron took it to the hole, but again seemed to shy away from making really aggressive moves, possibly because the Magic were able to cut away the corners and possibly because LeBron was completely unable to get to the foul line despite driving and getting contact, only shooting 6 free throws the entire game."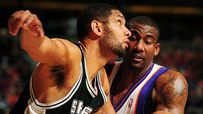 Graydon Gordian of 48 Minutes of Hell: "I'll be honest: There is nothing I love more than beating the Suns. Some commenters have suggested that in order for a team to be a true rival they must have beaten us in the playoffs in recent history but in my opinion that is not the definition of a rival. Do they make your blood boil? Do they make you rise out of your seat? Does every single match-up (even regular season games) have an added element of intrigue? Well, that's a rival. So, yes, we have bested the Suns time after time over the last 6 or so years. But this is about more than final scores. Opponents who inspire the depth of emotion I feel deserve the term 'rival.' And, as so many Suns-Spurs games have, this contest did not disappoint."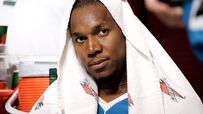 Ryan Schwan of Hornets247: "...It was announced that David West will be heading to Phoenix to take part in the All-star game again this season, and much like last year, there's a bit of storm raging around the internet about his selection. I have to admit that at first I was a bit torn by this selection. I am, first and foremost, a Hornets fan, and I'm pleased he's being recognized for his production despite being one of the quietest and least self-promoting players in the league. Still, the fact remains I'm also a stat-geek, and by any measure there were better producers in the West that got left off the team. There are three players in particular I have a hard time dismissing out of hand as worse than Fluffy: Manu Ginobili, Al Jefferson and Paul Millsap. I could be persuaded to put Nene on that list as well."
THE FINAL WORD
The Painted Area: Marc Iavaroni, we told you so.
Valley of the Suns: Hack-a-Bowen?!
Hardwood Paroxysm: The Spurs-Suns rivalry is kaput.
(Photos by Fernando Medina, Barry Gossage, Glenn James/NBAE via Getty Images)