Jared Dudley: Why would you not tank?
October, 30, 2013
10/30/13
3:51
PM ET

By Henry Abbott
ESPN.com
Archive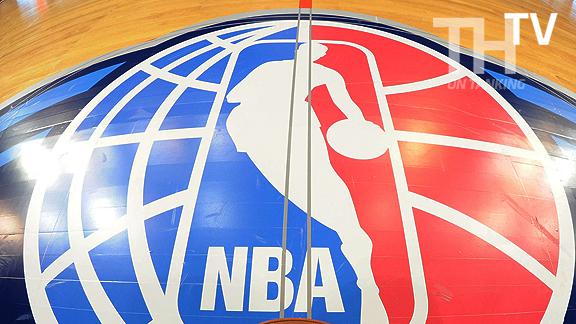 Clipper Jared Dudley was on SiriusXM's Mad Dog Sports Radio with Adam Schein talking
about tanking. The conversation kicked off with a discussion of
a current GM's recent admission to ESPN the Magazine
that he and his owner planned to tank.
Some of what Dudley had to say on tanking:
"Last year in Phoenix, I mean, they didn't use the word 'tanking' but we were out of the playoffs, it was over. ... We tried different lineups. Why did we try different lineups? Well, because we wanted to see what guys they were going to keep this year, which they basically have kept no one so far. So you try different lineups knowing that the consequences, if you lose, well, it's fine because it helps you. They never said, 'Hey, let's tank.' Charlotte Bobcats, they never said, 'Let's tank.' But the actions you do, it kind of insinuates it. And we understand it because you want a higher pick. You're going to try and tell me instead of winning five or seven extra games you lose out on Andrew Wiggins but yet you are still the bottom of the barrel? No, you're going to want to get the worst. So I don't blame the GMs. I blame the system, how it is set up."
"How I would do it? I would make it equal percentages for every non-playoff [team]. ... [Now] if you have the worst record, you get at least a top-four or -five pick. So no matter what, in this draft, imagine when LeBron, Carmelo and Wade were there that year. If you were one of the worst teams you were guaranteed at least LeBron, Wade, Melo or Bosh. You were going to get a superstar. And that's what they think this draft is going to be like. So I would put the other 11 teams all equally so it makes teams have to go out and play to try to win for their teams. I mean, how it is set up now, if I was a GM, me personally, if my team could not make the playoffs or win a championship, why would you not tank with how the system is now?"
"I'm just surprised that someone would come out and say it so blatantly, the only thing is they just did it anonymously so, in a way, they still were a coward about it. We understand that's it. And, to be honest with you, it's very tough with the system how it works. Because, let's just be honest, if you're a Charlotte Bobcats, you're a Milwaukee Bucks, you're a, I don't know, another team like that, how do you get a superstar? Is any superstar going to go there? Because it's not like you can offer him more money. It's not like it's baseball where they say, 'Hey, you know what, I want this guy, I'll give you $30 million more than the Knicks.' So how do you get those guys? They're not going to come there and you trade them, if they are in the last year of their deal, the only thing they are going to say is, 'We're not going to sign the extension.'