The Magic bask in the warm glow of their ECF upset, while Cleveland is forced to do some serious soul-searching. The Sixers opt for a tried-and-true choice to propel them forward. And what should the Knicks do about their fan favorites -- both free agents?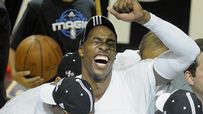 Zach McCann of Orlando Magic Daily: "The NBA Finals never seemed possible. Too much went wrong this season. But this team grew up in the playoffs and evolved into an elite team that won't quit, that won't go down without a fight under any circumstance. Not all championship teams are that way at the beginning of the season. It takes some tough times (struggling against Philadelphia in round one). It takes adversity (Jameer Nelson's injury). It takes inner-conflict (Dwight Howard's touches). It takes growth (Courtney Lee's emergence). It takes seemingly insurmountable odds (down 3-2 to Boston). It takes adjustments (Rafer Alston). It takes unity. It takes teamwork. Now, the Magic are right there. The ultimate dream is no longer a dream. It's now a goal."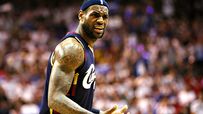 John Krolik of Cavs the Blog: "This was one of ours. And we lost. It still hasn't sunk in for me yet, but it's just so painful. The Cavs won't get many more chances like this. So, what happened? Nobody thought we would lose this series. Nobody ... This was a tough matchup for this team. All the talk will be about what else the Cavs could've done offensively, with LeBron [James] accounting for nearly half the offense and all, but the problem was the Cavs' defense getting cracked. The Cavs had nobody to defend Dwight Howard, and that opened up this insane perimeter game. Everyone was ready to make the extra pass and the open shot, and that's just ridiculously hard to defend when you have one guy who demands two defenders ... There's at least one more go-round with LeBron and Co., and all signs point to many more. But you get so few years. So few. I don't know what else to say. I want answers. I want vindication. I want validation. I want a smoke. I even want to see my ex again. I'm going to get none of those things. There will be lots of things said about this team. The trick is to not listen to them. This is a great player. This was a great team. They did great things. They brought so much joy. The memories they made will last forever."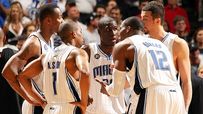 Matt Moore of Hardwood Paroxysm: "Mike Brown's gotta be saying to himself, 'I worked a roster to defend Paul Pierce and Rajon Rondo. I can battle Pau Gasol and Kendrick Perkins. My team can dominate Rasheed Wallace and neutralize Josh Smith. We've got Kevin Garnett in a series of uncomfortable situations. And what do I get? Rashard freaking Lewis' ... While Mike Brown was pretty abused on both ends of the floor in this series, tonight wasn't on him. What was he going to do? Double Howard? He kicked it out for the rotation three. Don't double? Howard killed whoever was on him. Foul him? He hit free throws. There wasn't much Brown could do tonight. The Magic weren't hot, they were just playing to their fullest potential. Which is kind of what you want to do in the Conference Finals in a home elimination game."
THE FINAL WORD
Philadunkia: The Sixers play it safe with Eddie Jordan.
Knickerblogger: Truth-squadding Will Leitch's platform for the Knicks.
48 Minutes of Hell: How borderline prospects view the D-League.
(Photos by Phelan M. Ebenhack, Elsa, Nathaniel S. Butler/NBAE via Getty Images)